Level:

Easy

Total:

1 hr 10 min
Ingredients
Directions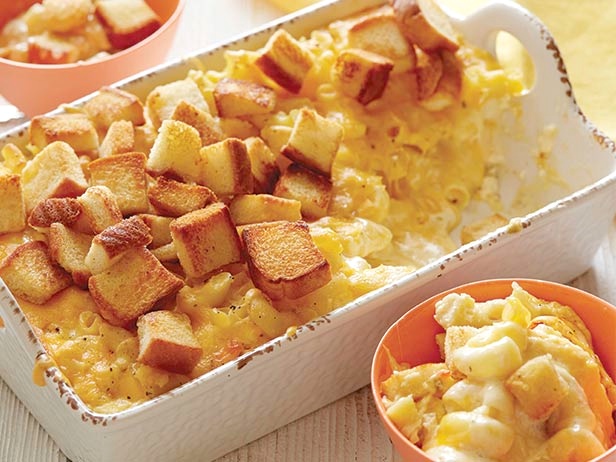 Preheat the oven to 350 degrees F.
In a large bowl, toss together the pasta with the cheese cubes and pour into the baking dish.
In a large bowl, mix together the flour, salt, black pepper, cayenne pepper, dry mustard, nutmeg. Add the sour cream, egg, heavy cream, half-and-half and onions. Pour over the pasta and cover with the shredded Cheddar. Bake uncovered until the top is just beginning to brown, about 35 minutes.
Meanwhile, cut the bread into crouton-size squares. In a skillet over medium heat, melt the butter, add the bread cubes and toast until golden. Sprinkle the bread cubes on top of the macaroni and cheese and bake until golden brown, about 10 minutes more.
Source: Read Full Article