For the haul, I splurged on a $1.88 block of rather tasteless cheddar, with the most expensive single item being a 5-pound bag of russet potatoes that rang in at $2 even. Everything else I found were more or less around a single buckaroo: veggies, beans, a jar of marinara. And yes, because I never learn from my mistakes, I gambled away $1 on 3 avocados. (At least they weren't 4 for $1 avocados.)
With a 25 percent cut in our budget, I was confident I wouldn't get to 9 meals this time around—maybe only 5 if I were generous with my portions, maybe 6 or even 7 if I pushed the ingredients like a tiger mom.
Turns out I'm even meaner than the scariest tiger mom, because [spoiler alert] we made 8 meals plus a whole jar of pickles.
I am a monster.
The winning recipes
Eggplant Veggie Sliders & Baked Fries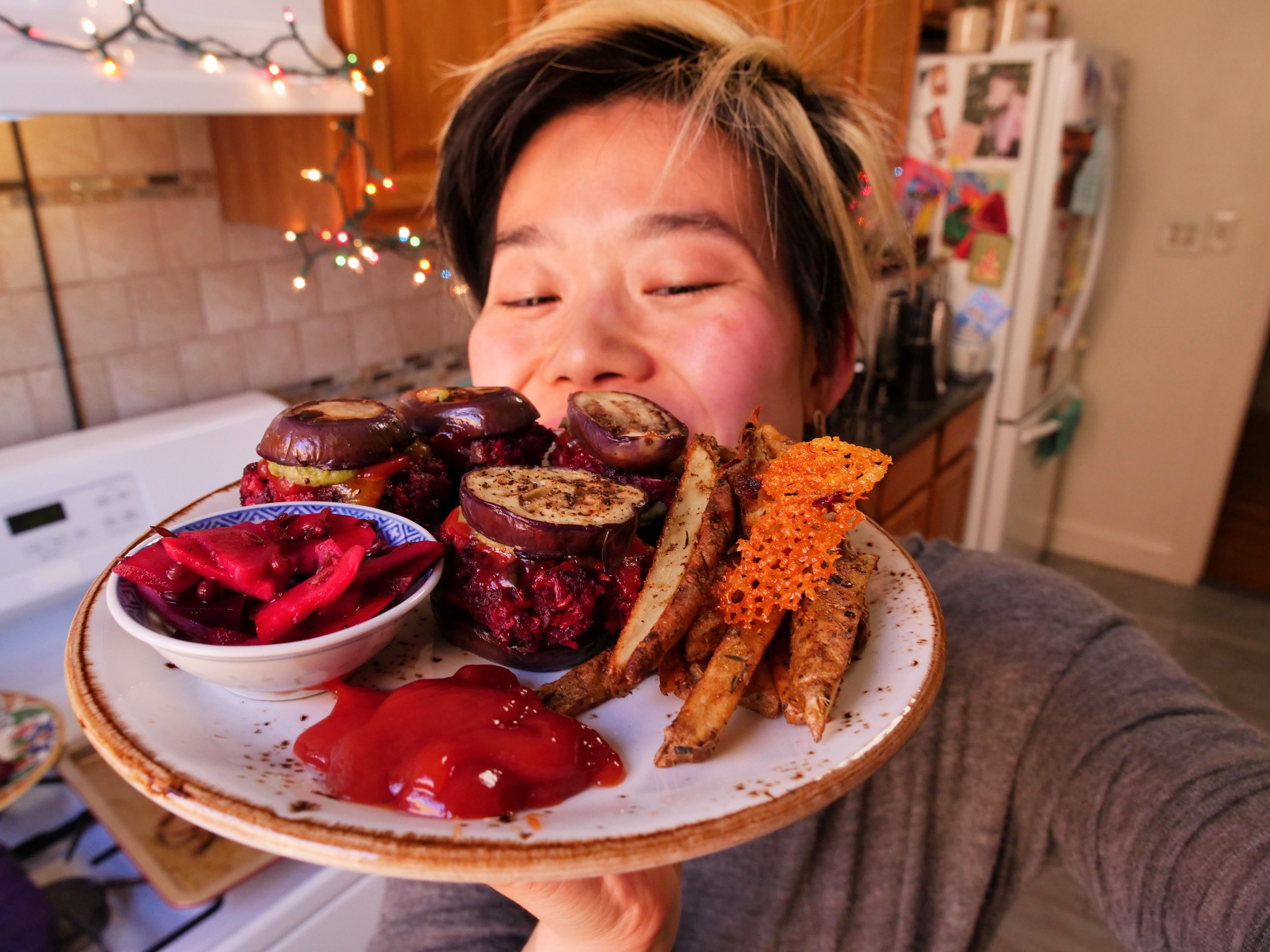 Is it actually a cheeseburger? No, obviously not, I'm not going to lie right to your face. But is it a slider? …Yes? Was it delicious? Definitely. Would I make it again? Yup. Aaron and I rated this one the high point of the week. It doesn't hurt that I made some crunchy cheesy cheddary crisps to go along with our slightly limp fries.
My advice? Don't wait 30 minutes before eating your oven-baked fries because you're too busy trying to shoot pretty images of it.
Vegetarian Pozole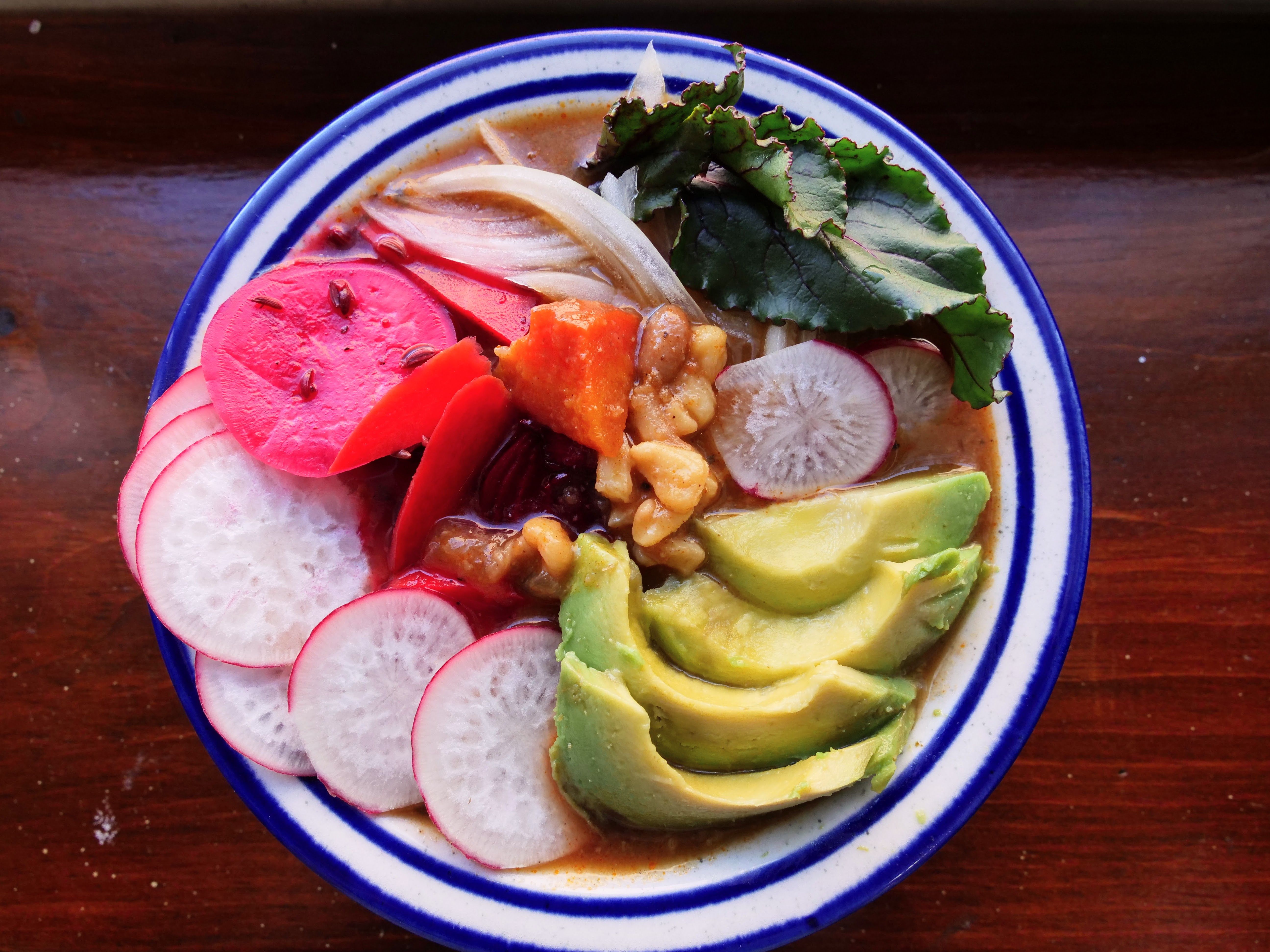 Aaron didn't like this one because he is not a fan of beans. And honestly, after 10 years together, I truly don't know why I'm in a partnership with someone who doesn't love beans, but I guess there are worse situations one can find oneself in than this. After putting everything into perspective, I realized that it doesn't matter if Aaron didn't like this as much as I'd hoped he would. What mattered is that I liked it. And I loved it.
Easy, low-maintenance, affordable, and so comforting with all its textures. It was hearty and healthful, and it didn't judge me for liking beans so much.
Eggplant Cheddar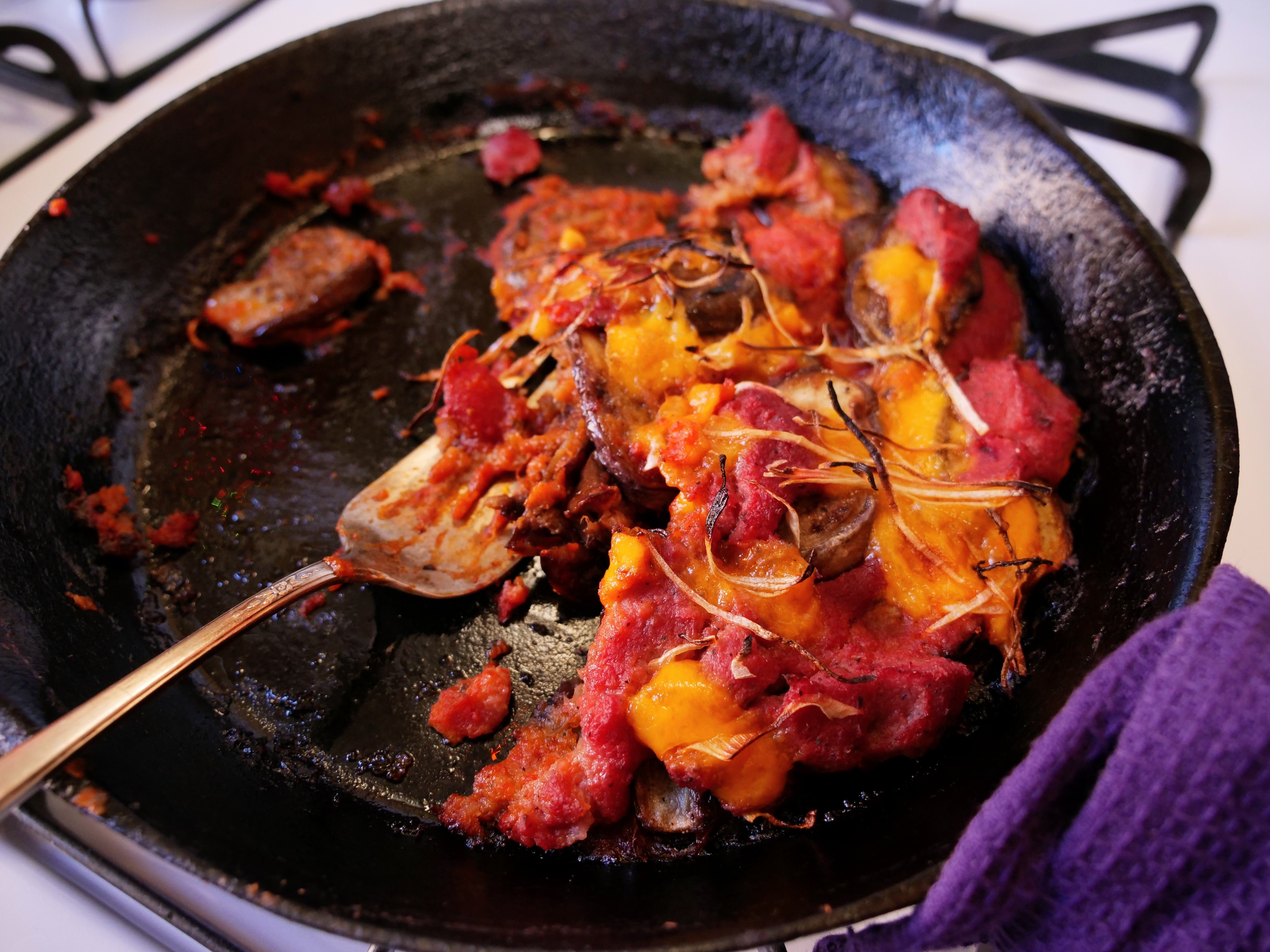 Rustic, homey, and comforting, this alternative-cheese take on the traditional eggplant Parm was less salty and punchy but equally as enjoyable. The best aesthetic decision I made in this dish was a pink cauliflower puree, dyed by way of beet peels.
Beet-Pickled Pickles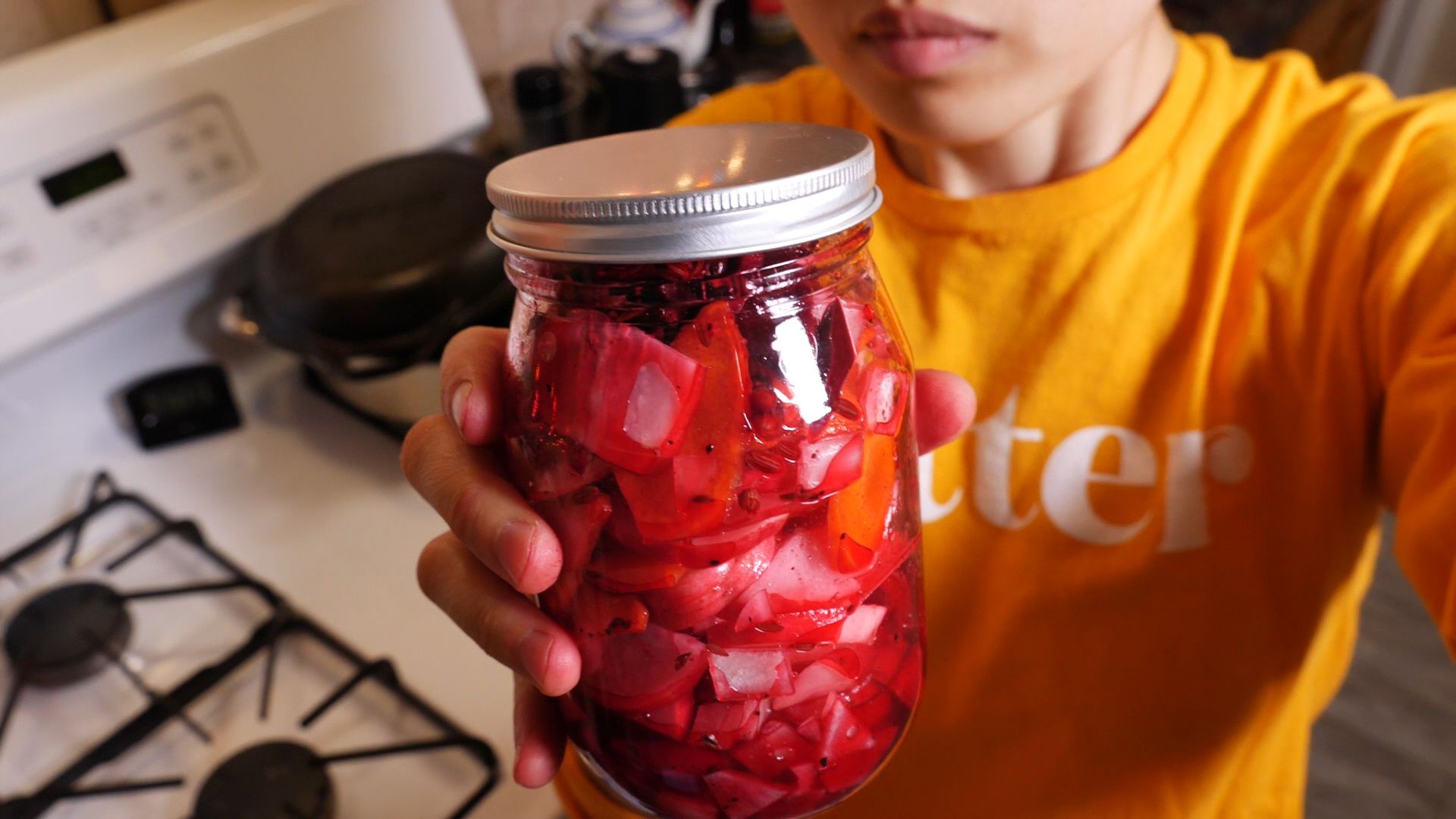 Like any other pickle, these were a nicely acidic crunch to have throughout the week. If you love the color of beets, be sure to pop one into your next batch of pickles to get that lovely magenta hue to seep through your entire jar.
The very questionable creations
Radish Cake Sticks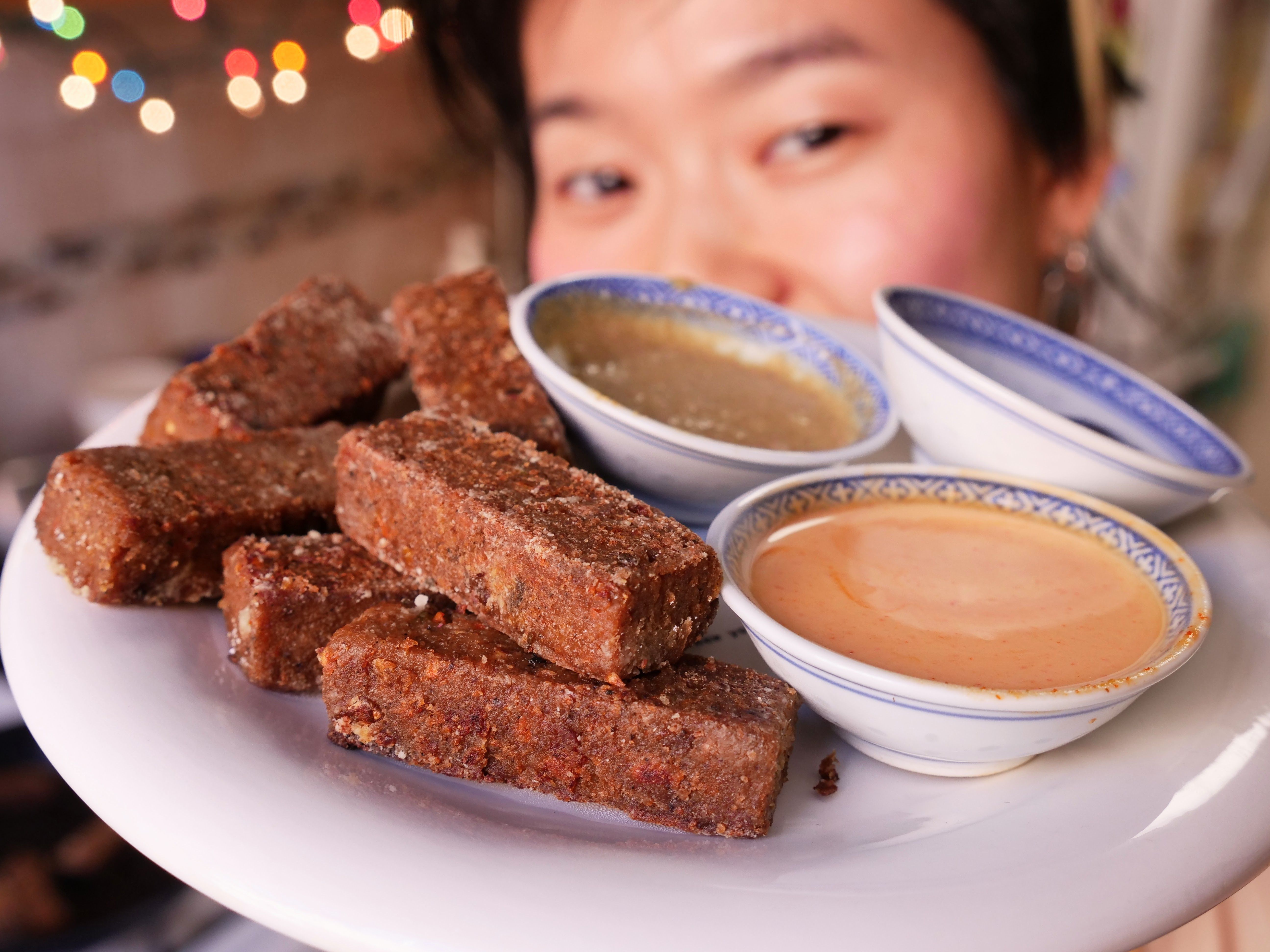 These were my attempt at making the dim sum specialty known as turnip cake, but without the key ingredient of rice flour. Needless to say, it turned out quite…off the mark. They weren't chewy as intended, or pleasurably soft in terms of mouthfeel like traditional turnip cakes, or even tasted like the real thing.
In fact, these…tasted like a cross between chicken nuggets and French fries, mashed together into a mushy, nearly-creamy stick that was lightly crispy on the outside. If that sounds confusing to you, I can assure you it indeed was confusing to experience.
But did I like it? Yes. Especially when I paired it up with a Sriracha mayo and some ketchup. Am I going to give you the recipe? No, it's kind of an embarrassing concoction and please, let's never speak of it again.
Crispy Cheddary Schupfnudeln & Greens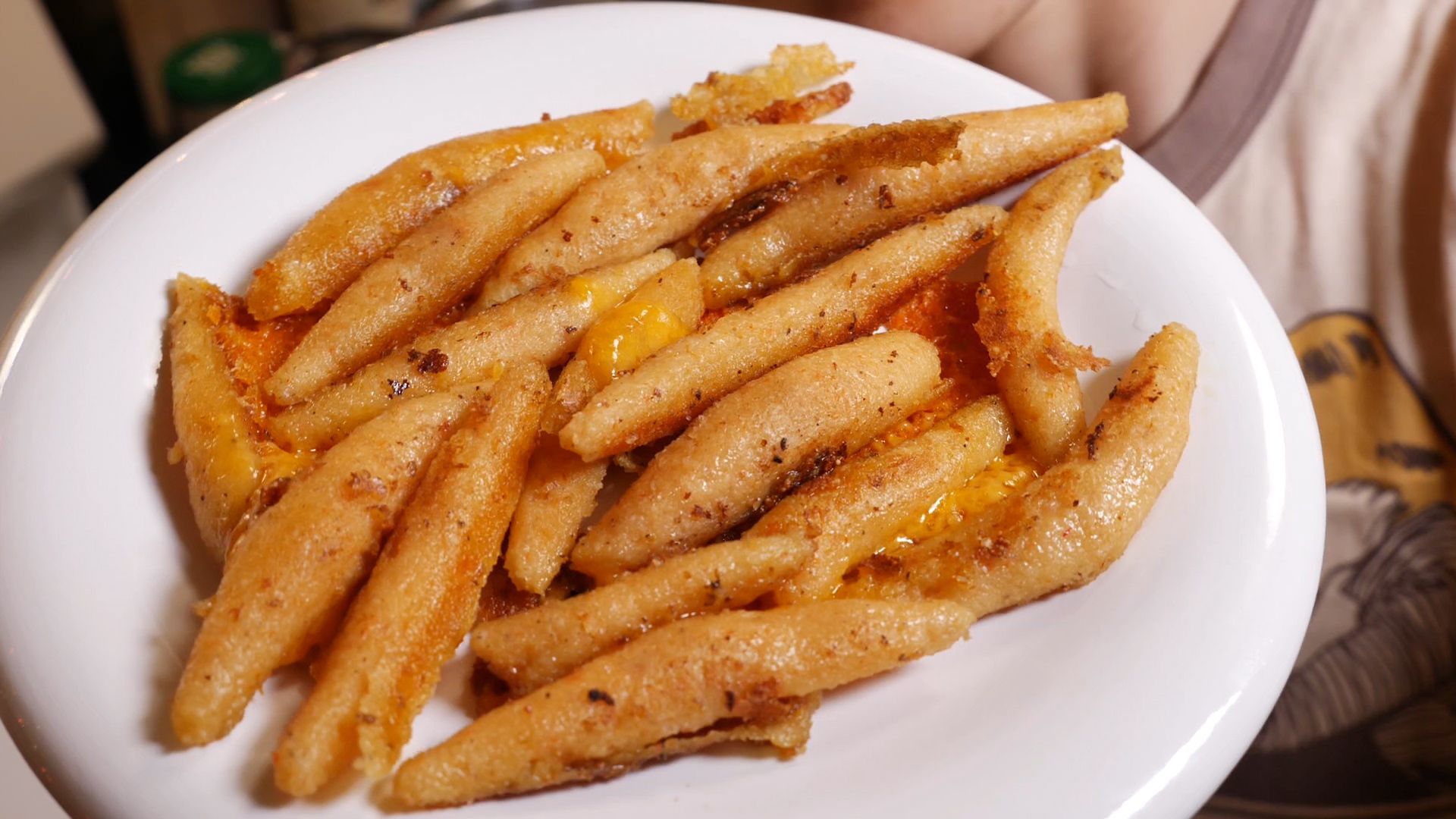 If I had used all-purpose flour instead of grainy, home-ground hominy flour, I think these would've turned out well. Without the gluten power to hold the noodles together in a shapely, structurally sound manner, the texture was just off. But we melted enough cheddar on there to compensate, and paired with some generous spoonfuls of marinara and a quick braise of our cauliflower and beet greens, it was a very nice, very hearty meal.
Beans On Beans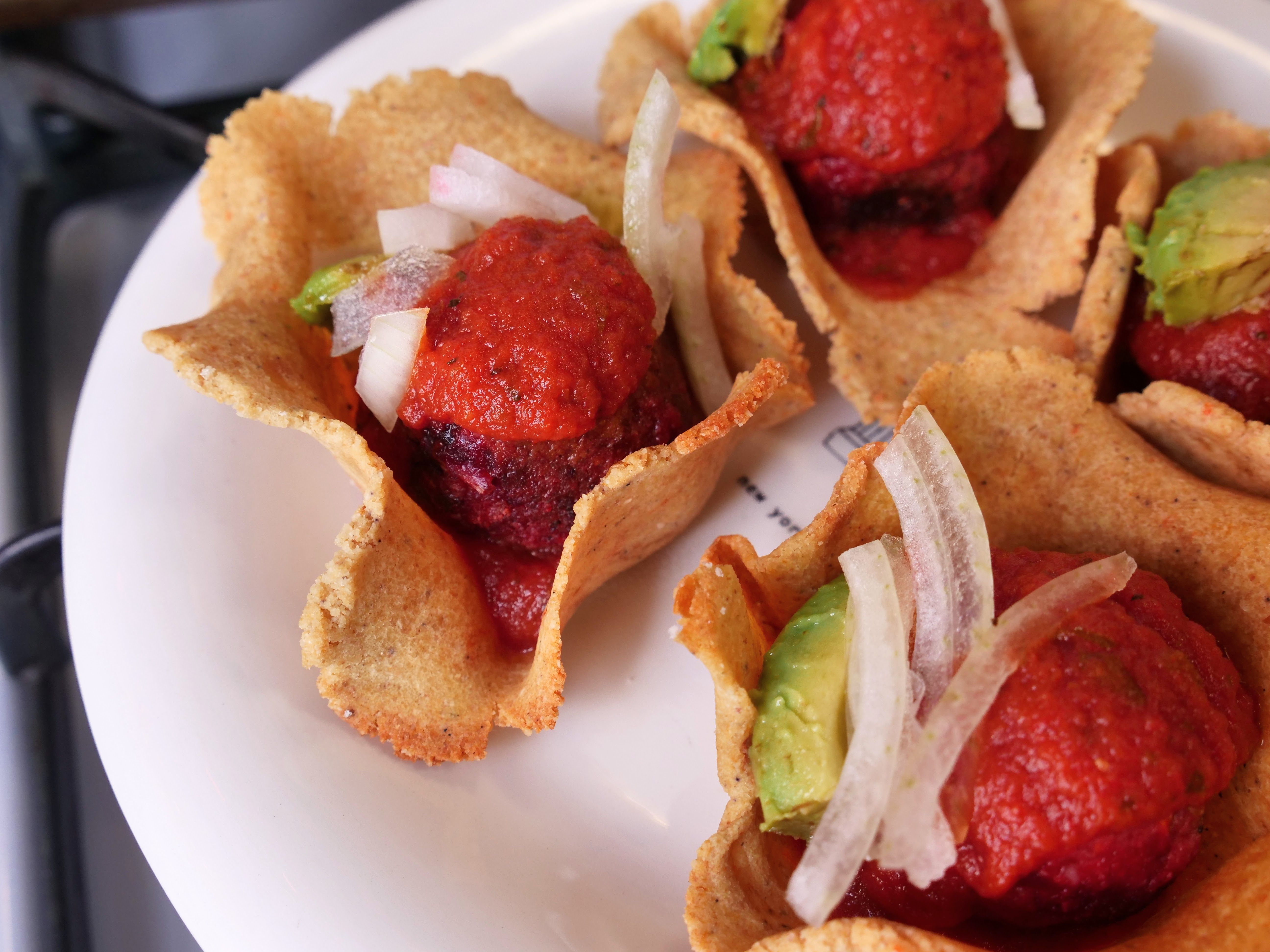 What you're seeing here is a not-meatball made of beans nestled in a cracker-like cup made of also beans. Hence, "beans on beans." It was fine. No one was traumatized too badly. Let's not talk about this again either.

My takeaway this week was don't try to substitute all-purpose flour with hominy grits. It just won't give you that smooth, resilient result that gluten will provide. But if you also bought a huge bag of potatoes and are now wondering what to do with them, I highly recommend trying out some hasselback potatoes, which Aaron, a self-professed potato-hater, found enjoyable enough. The best thing is, you can jazz 'em up however you want (but the cheesier, the better). See you next time.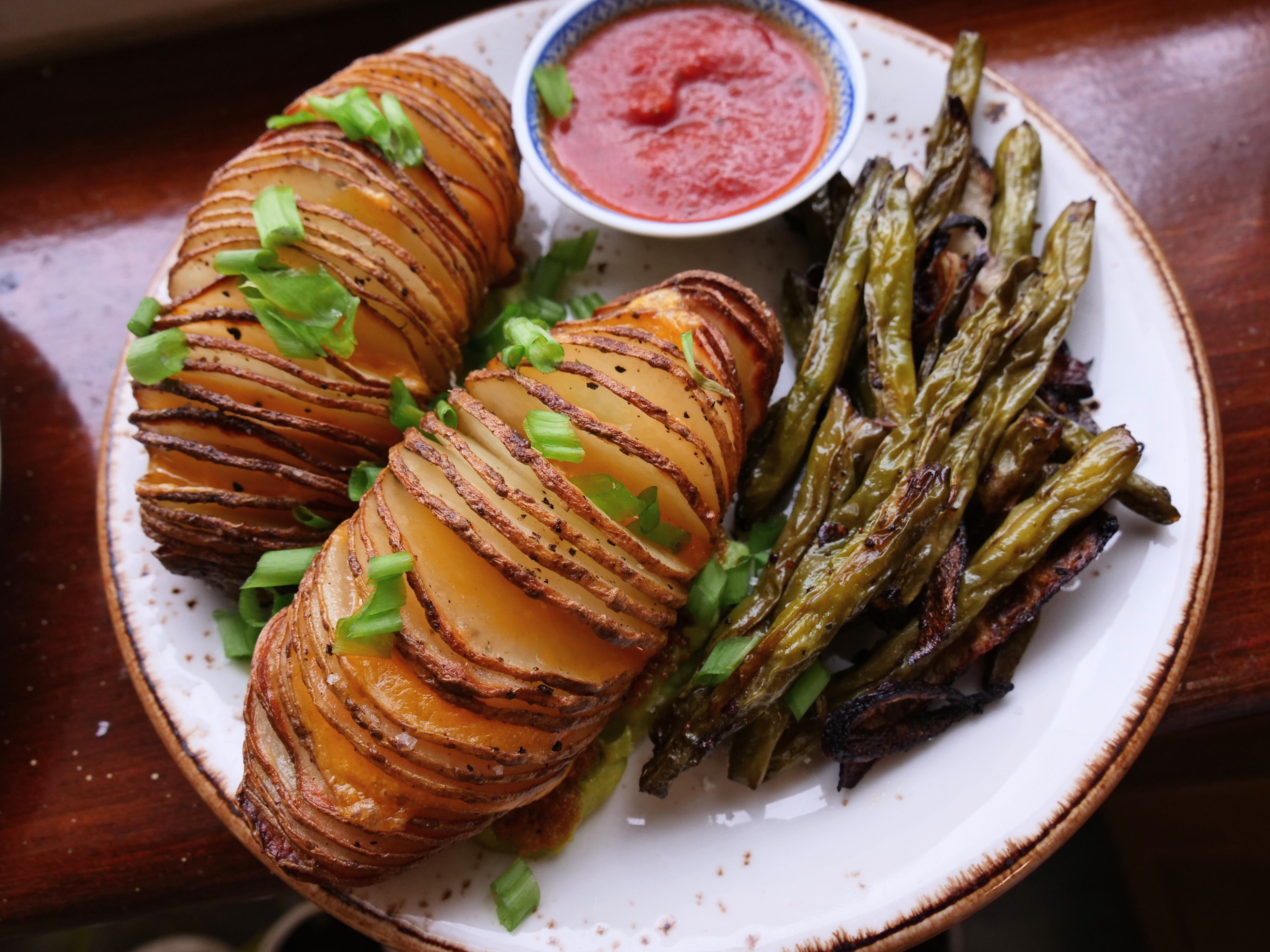 Source: Read Full Article