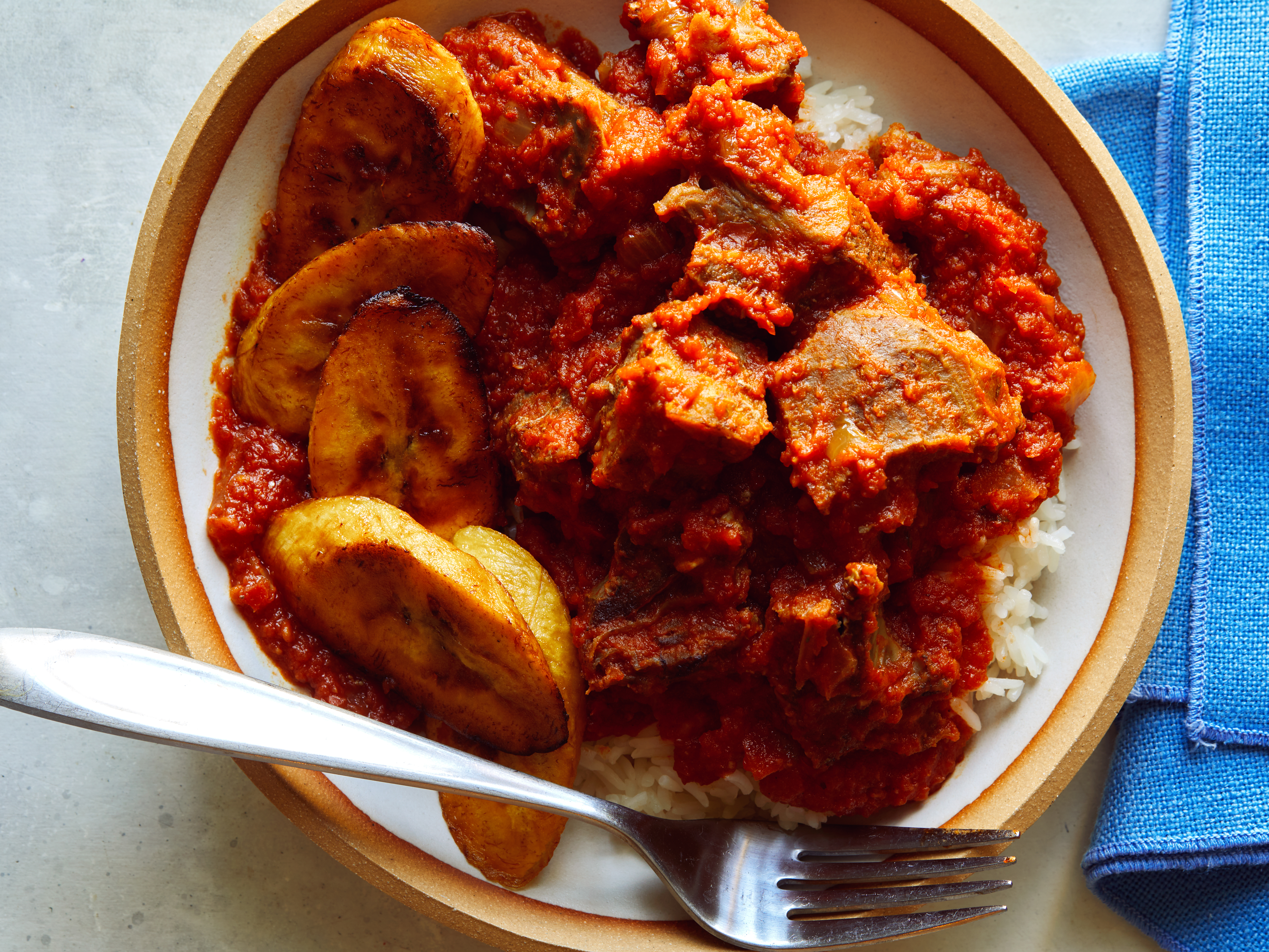 Photo By: Teri Lyn Fisher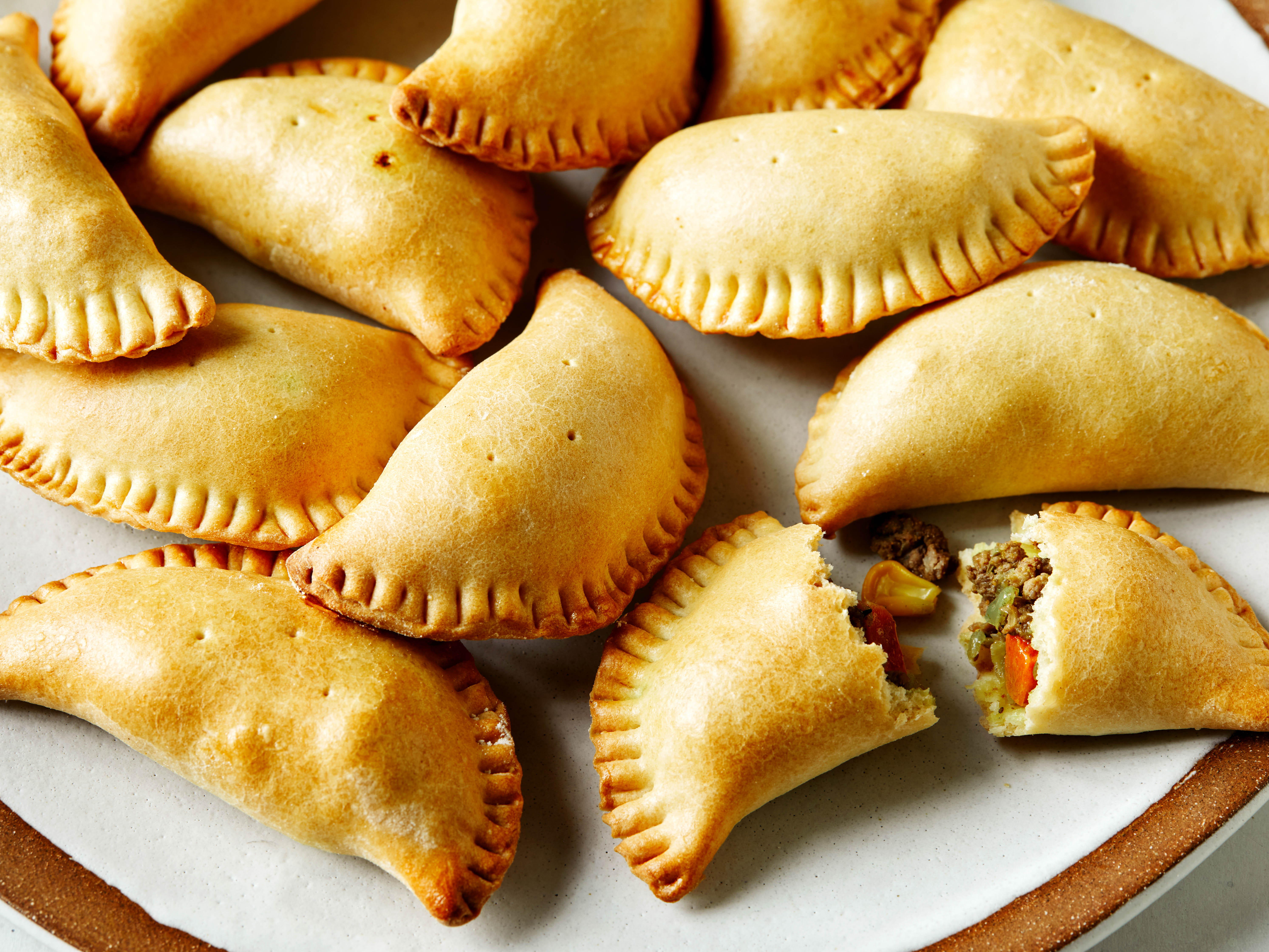 Photo By: Teri Lyn Fisher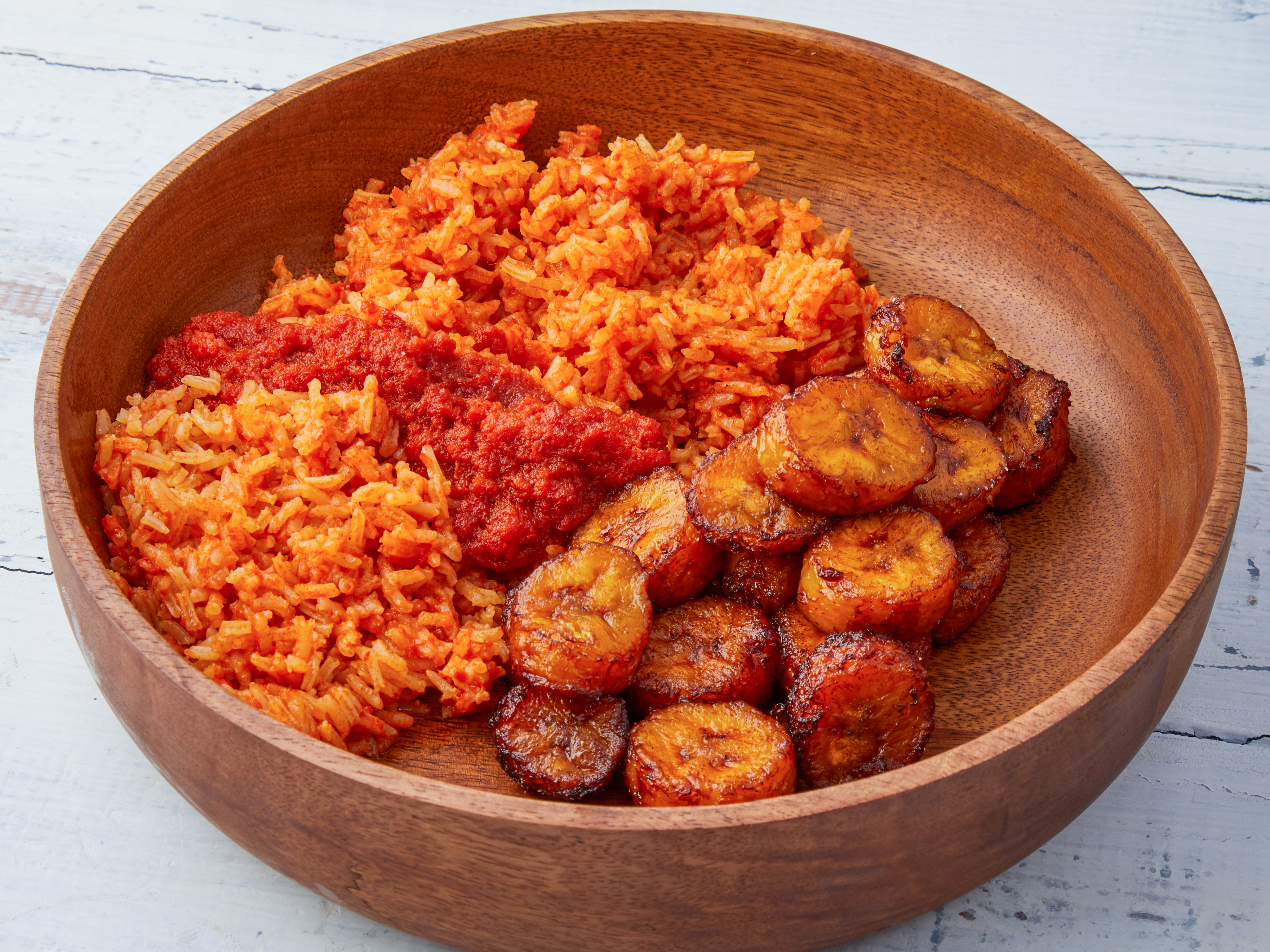 Photo By: Felicia Perretti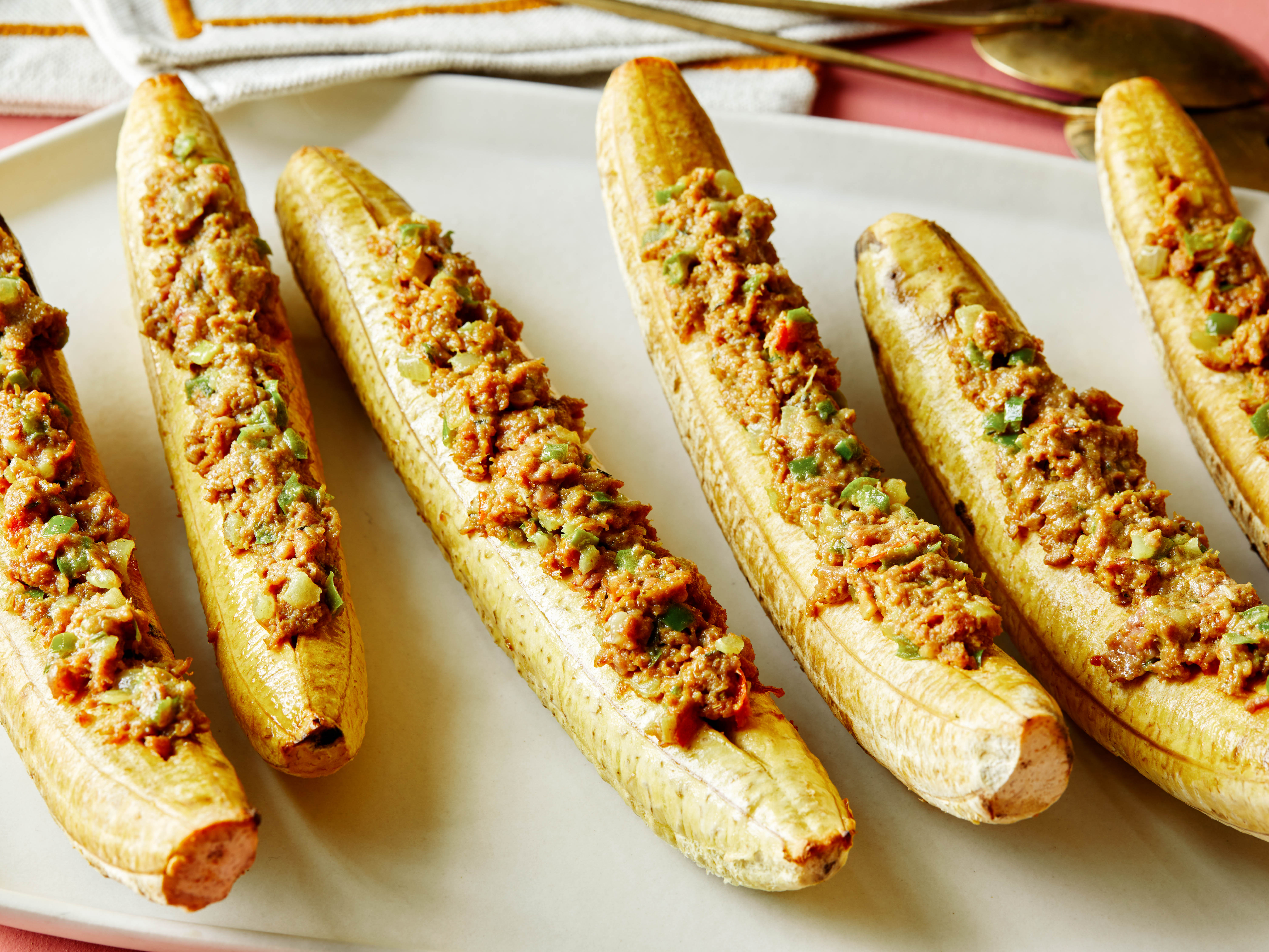 Photo By: Teri Lyn Fisher
Photo By: Matt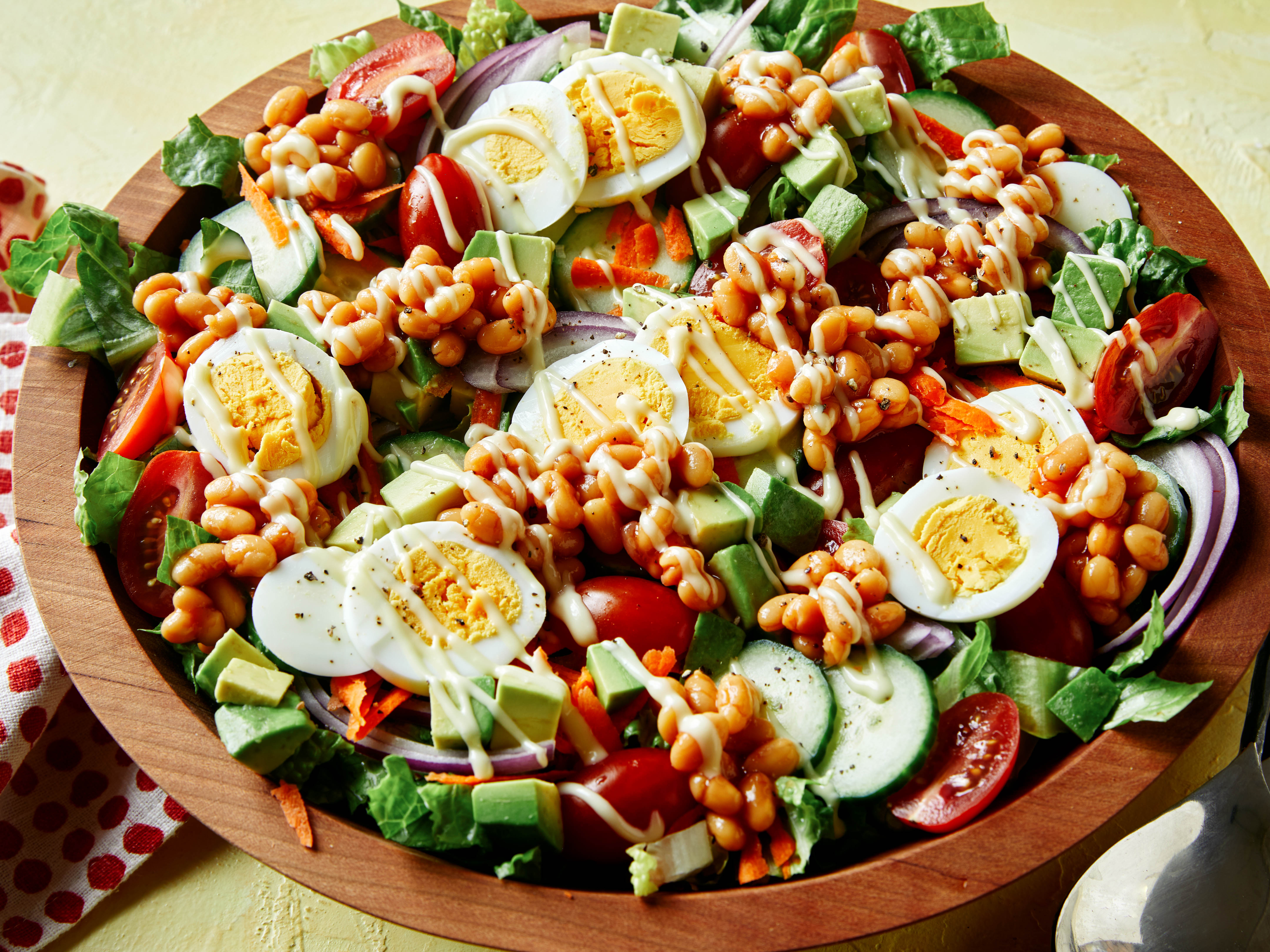 Photo By: Teri Lyn Fisher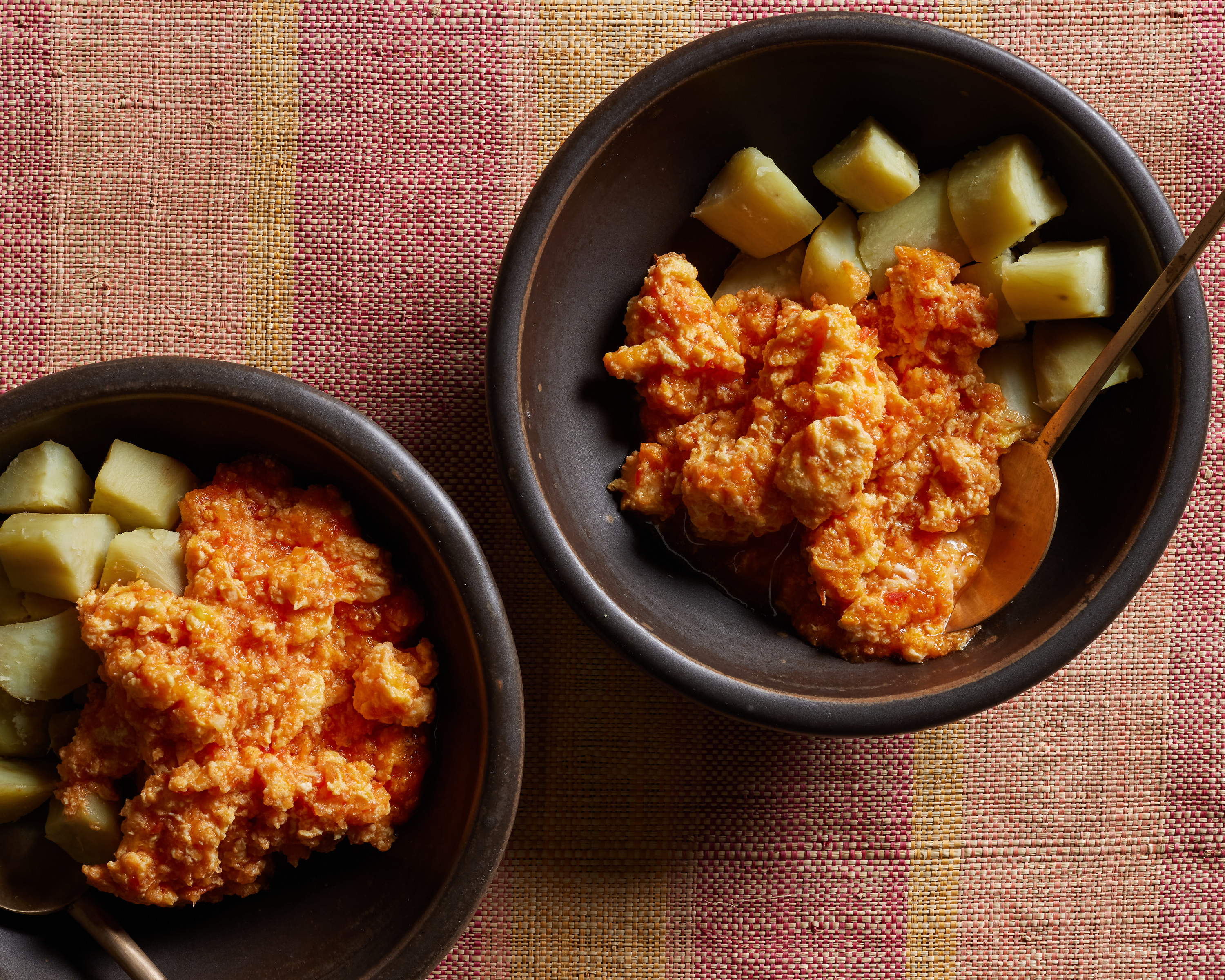 Photo By: Matt Armendariz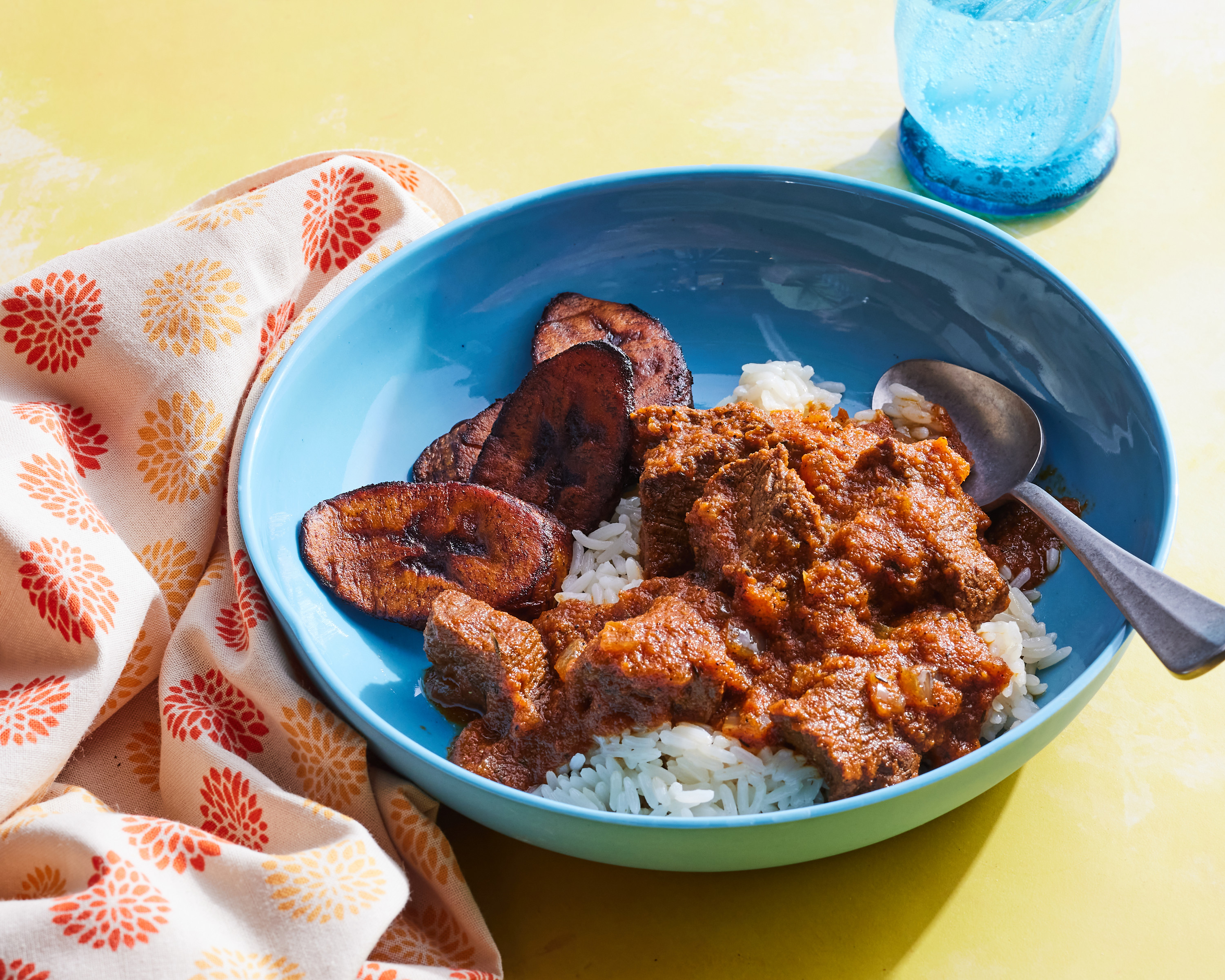 Photo By: Matt Armendariz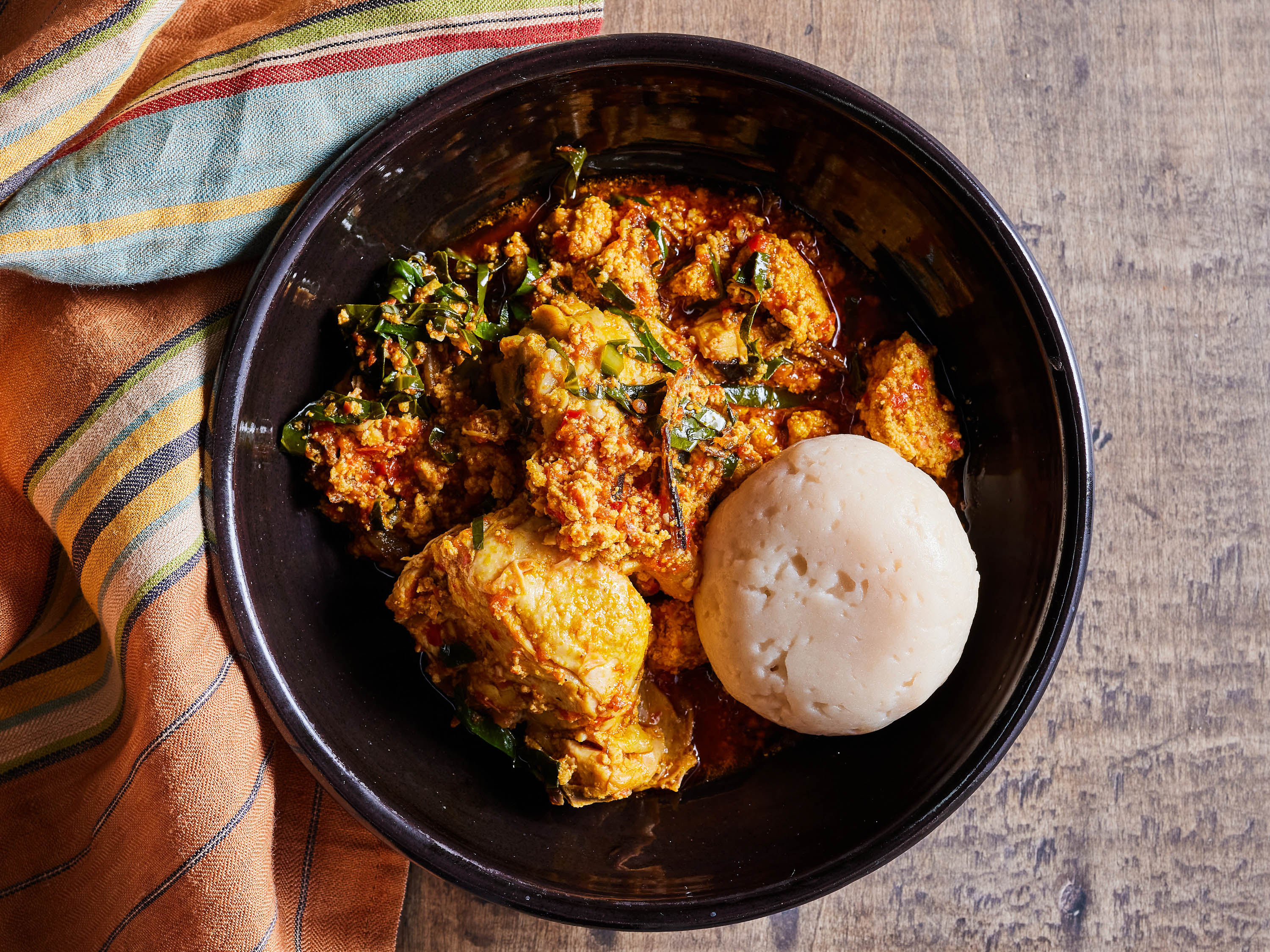 Photo By: Matt Armendariz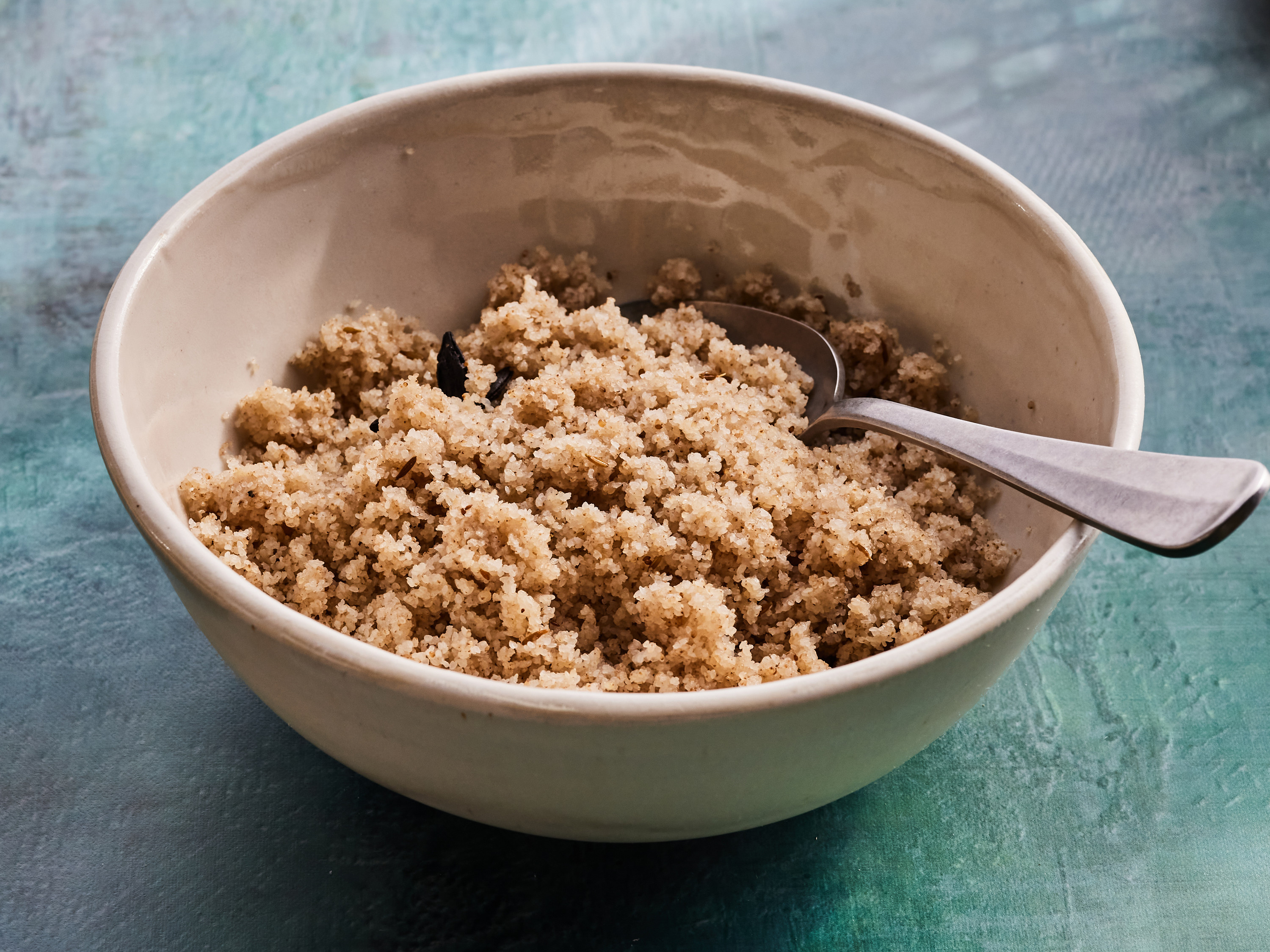 Photo By: Matt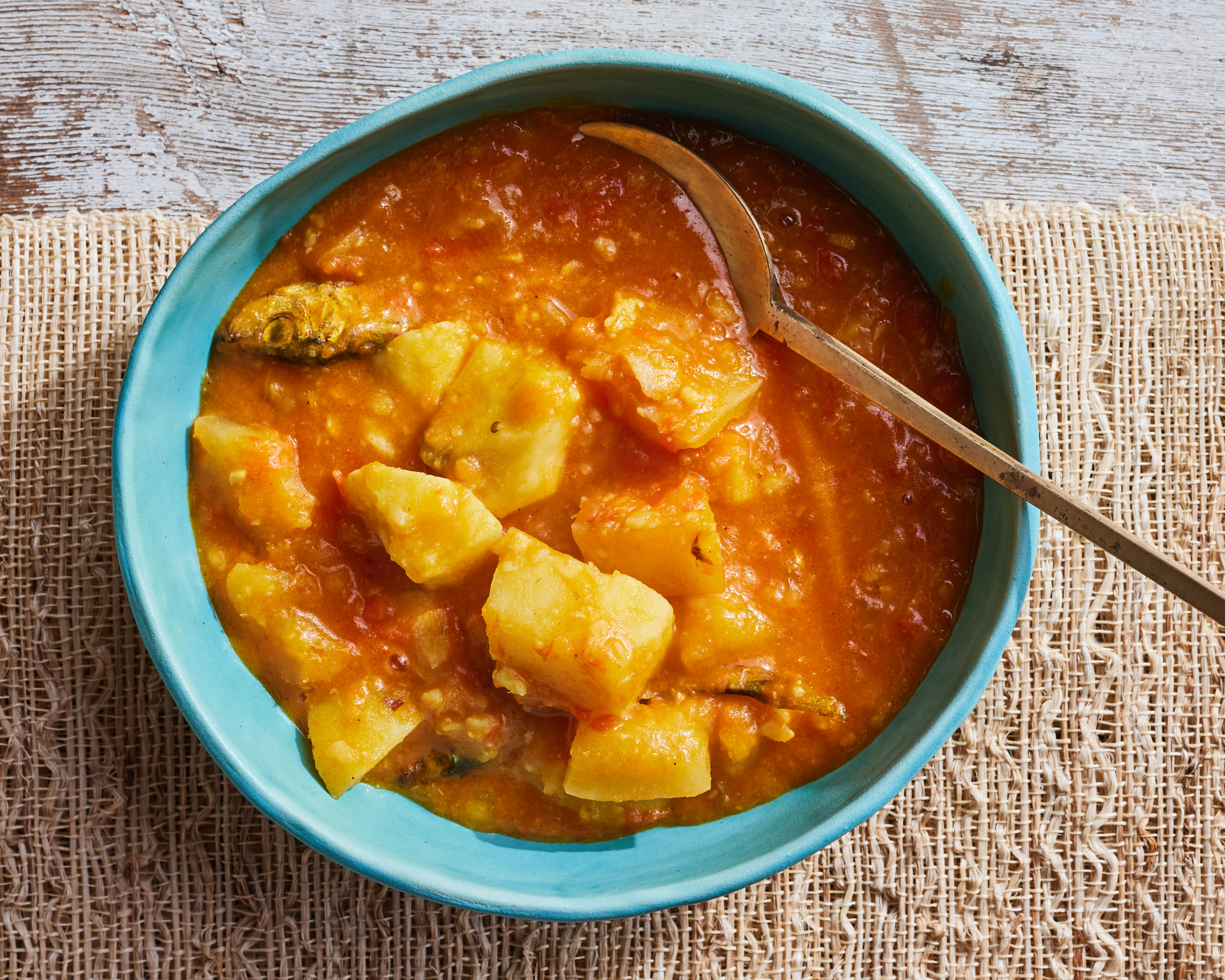 Photo By: Matt Armendariz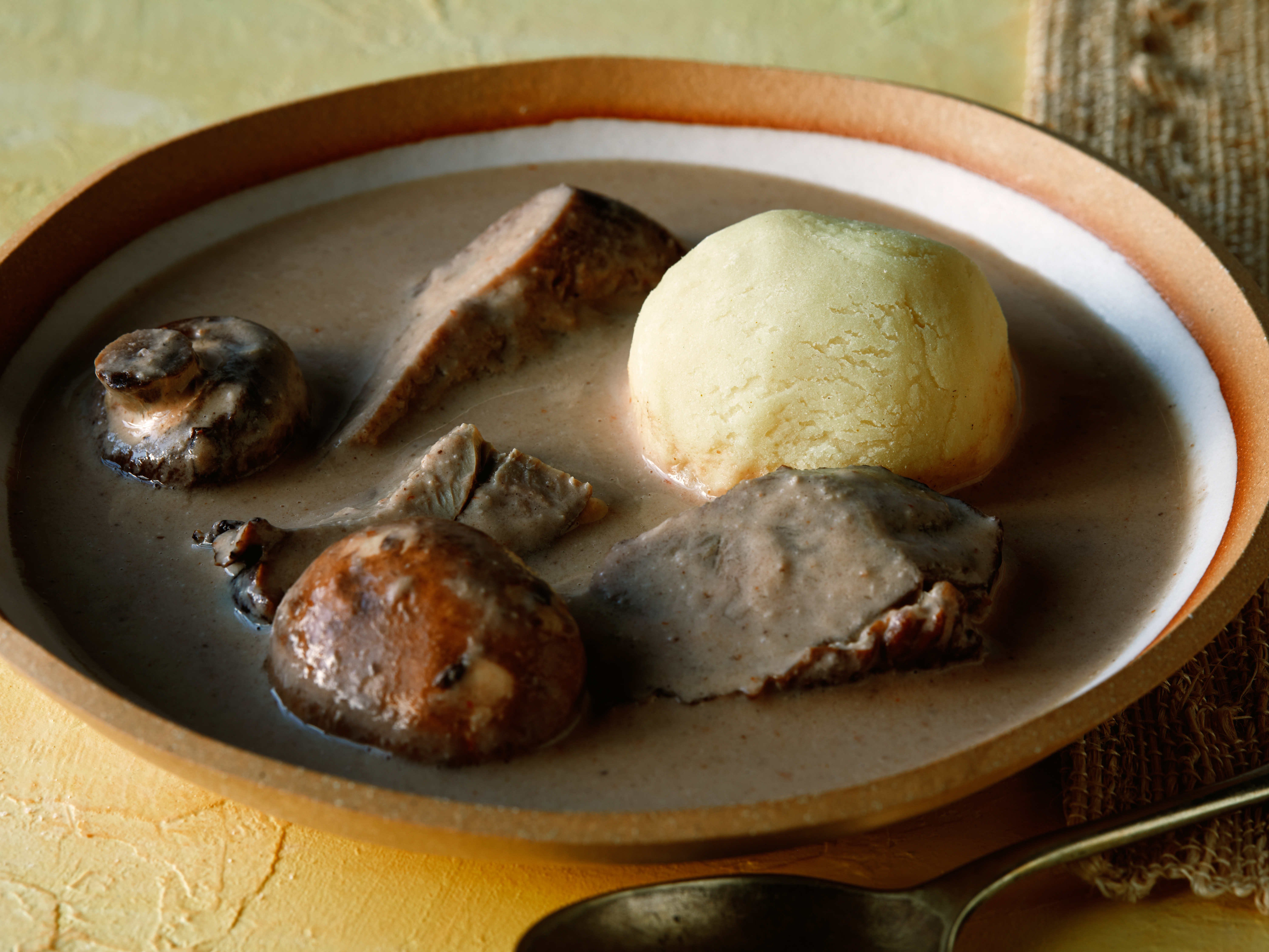 Photo By: Teri Lyn Fisher
Photo By: Renee Comet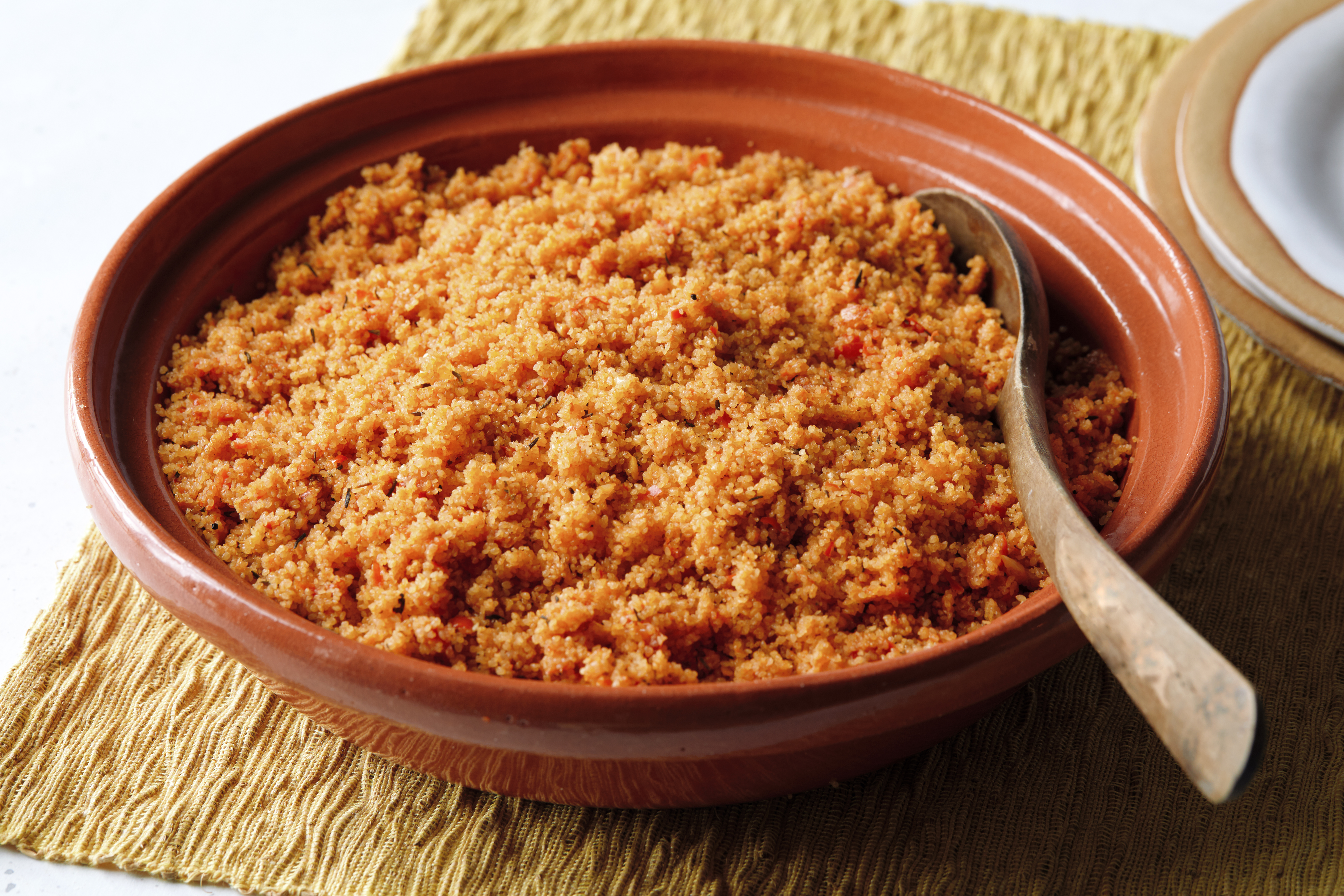 Photo By: Teri Lyn Fisher
West African Dishes You'll Love
West African cuisine is incredibly diverse. The region itself comprises more than a dozen different countries, each with their own nuanced versions of popular dishes. Some well-known ones include Jollof Rice and Fufu—but there is so much more to discover. From Groundnut Soup and Stuffed Plantains to all things made with ancient, 'super grain' fonio, West African cooking will introduce you to a mosaic of flavors. There are many wonderful dishes to choose from but stew is an important go-to dish in many West African countries, either as an everyday meal or for celebratory events, such as weddings, graduations and Christmas. It pairs with a variety of starches, like rice and/or plantains, yams and beans. Depending on the country, the base of the stew can vary. In Ghana, the base is a blend of tomato puree and tomato paste while, in Nigeria, the base is tomato pureed with red bell pepper. This recipe is a hybrid of the two—with the addition of garlic. While stew can be made with several meat or seafood options, goat is the preferred choice in certain West African countries for its rich and robust flavor.
Get the Recipe:West African Goat Meat Stew
Nigerian Meat Pies
In Ghana, Nigeria and other West African countries these savory crescent-shaped pastries are called meat pies, though around the world they are also known as hand pies, empanadas and dumplings. Most of the time, they're served as appetizers or a snack before lunch or dinner. In Nigeria, meat pie is made with ground beef, carrots and potatoes that are sauteed with herbs and spices and stuffed in a buttery dough pocket. This version is similar, but uses mixed vegetables like corn, peas, carrots and string beans. It also omits potatoes, which can sometimes make a meat pie almost too filling for a snack or appetizer.
Get the Recipe:Nigerian Meat Pies
Jollof Rice with Fried Plantains
Jollof rice is a well-loved one-pot rice dish in popular in many West African countries, including Nigeria. It is made by cooking rice in a flavorful tomato and pepper puree.
Get the Recipe:Jollof Rice with Fried Plantains
Stuffed Plantain Boats
Plantain, also known as cooking banana, is enjoyed in many parts of the world. In West African countries (as well as the Caribbean and certain parts of South America due to African influence), plantain is used both unripe (green) and ripe (yellow/yellowish black). You can find unripe plantain boiled and pounded with cassava to make fufu. When the flesh ripens and turns soft and sweet, it is ideal for roasting or grilling. These plantain boats are baked until tender, then stuffed with a mixture of sauteed vegetables, spices and corned beef.
Get the Recipe:Stuffed Plantain Boats
Stovetop Fufu
This starchy dough-like side dish is popular in West African countries but is also eaten in Central Africa and certain regions of the Caribbean. Fufu is often served with a soup (such as peanut soup) or stew (such as egusi stew, which is made of ground melon seeds). Cassava (yucca) and unripe plantain are customarily used to make fufu in many West African countries, although other root vegetables such as yam, cocoyam and potatoes can be used as well. The authentic method for making fufu can be a challenge, since it requires a wooden mortar and pestle to pound the cooked cassava and plantain. At times it can require two individuals for the process. This recipe offers a simpler stovetop version made with cocoyam flour. Feel free to use other fufu flour such as plantain or yam.
Get the Recipe:Stovetop Fufu
Ghanaian Salad
You can find two versions of Ghanaian salad, and both are very simple to make at home. The usual ingredient in the vegetarian style are lettuce, tomatoes, carrots, cucumber, onions and baked beans. The non-vegetarian salad includes cooked canned corned beef or cook canned sardines. This recipe is for a traditional vegetarian version— with the addition of avocado. Whatever style you prefer, a creamy mayonnaise-based dressing is classic.
Get the Recipe:Ghanaian Salad
Ghanaian Egg Stew
Recipe author Gabi Odebode says, "Egg stew, also referred to as 'egg sauce,' is made in several West African countries, with many similarities and a few differences. In Ghana, the stew is made with tomato puree, while in Nigeria, it is made with both tomatoes and bell peppers. In this recipe, I add garlic to boost the flavor of the stew and use vegetable oil instead of stronger-flavored palm oil, which can dominate. In some countries, egg stew is eaten alongside cooked yam or plantains for breakfast. Try this for breakfast or brunch, or add steamed rice and enjoy it for lunch or dinner too."
Get the Recipe:Ghanaian Egg Stew
Obe Ata
In southwest Nigeria, there is a delicious dish the Yoruba tribe calls obe ata, which translates to pepper stew or soup. It is made with red bell peppers known as tatashe, which are blended with tomatoes, onion and habanero or Scotch bonnet pepper. You can choose from a variety of proteins when making obe ata (chicken, goat, beef or fish) and vegetarians can replace the meat with mushrooms. Obe ata is usually served with steamed rice, yam, plantains and, at times, bread. It can also be served alongside pasta and potatoes.
Get the Recipe:Obe Ata
Egusi Stew
Popular in West African countries, egusi stew is made with egusi, or melon seeds, which have been ground and cooked in a tomato and/or bell pepper stew, depending on the country or tribe. This dish can also be referred to as a "soup." Often the stew is finished with a type of leafy green vegetable. In Nigeria, uziza and spinach are used. Egusi can be paired with pounded yam, fufu, eba (gari balls) or steamed white rice.
Get the Recipe:Egusi Stew
Perfect Fonio
Fonio is an ancient grain that's been cultivated for thousands of years in West Africa. It's naturally vegan and gluten-free and is sometimes called a "super-grain" because of its high levels of iron and protein. Fonio (and other millets) are typically used to make porridge as part of a breakfast meal in certain West African countries. However, like any other grain, fonio can be cooked in various ways. This version is made like steamed rice, and flavored with cumin, star anise and a little bit of coconut oil. Enjoy it on its own, or serve it with a stew, soup, meat or sauteed vegetables.
Get the Recipe:Perfect Fonio
Asaro
Yam porridge is comforting and filling and particularly welcome in the cooler months. The porridge can be prepared in different ways. This recipe starts by making a stew of tomato and bell pepper to cook the yam in, then mashes it to thicken the porridge. West African yam is traditionally used in this dish, you can add some Japanese sweet potatoes for more sweetness. Serve the asaro by itself, or with meat or plantains.
Get the Recipe:Asaro
Peanut Soup
Peanut soup, also known as groundnut soup, is eaten throughout certain West African countries. Though made differently depending on the region or tribe, the common ingredient is peanuts. In Ghana, the peanuts are first roasted and then ground with some water. This peanut butter liquid is continually stirred and cooked until it starts to thicken a bit, then it's stirred into another pot with homemade broth using a variety of meats and dried fish simmering on a coal pot. This version is a shortcut, with broth made from smoked turkey wings because they add wonderful flavor to the soup.
Get the Recipe:Peanut Soup
Red Red
Recipe author Gabi Odebode says, "Growing up in Koforidua, Ghana, red red bean stew was part of a weekly meal. When we got home from school, my grandmother or aunt would offer a couple of options to tied us over before dinner. Most times, my pick was red red bean stew with gari (dried cassava granules) and plantains, made with pre-cooked black-eyed peas and tomato puree. My version includes red bell pepper for a bit of sweetness. In addition to fried plantains and gari, the stew can be served with steamed white rice, yams, sweet potatoes or cassava."
Get the Recipe:Red Red
Jollof Fonio
Jollof rice originated in the Wolof or Jolof Empire in the Senegambian region, and today the dish of rice cooked in a tomato (or tomato and bell pepper) stew is one of the most recognized West African dishes around the world. Rice is not the only grain that can be used for jollof—jollof beans and jollof pasta are also popular. This version uses fonio, an ancient grain that's been cultivated for thousands of years in West Africa. Serve it on its own, or pair it with some vegetables, plantains and your favorite protein.
Get the Recipe:Jollof Fonio
Source: Read Full Article