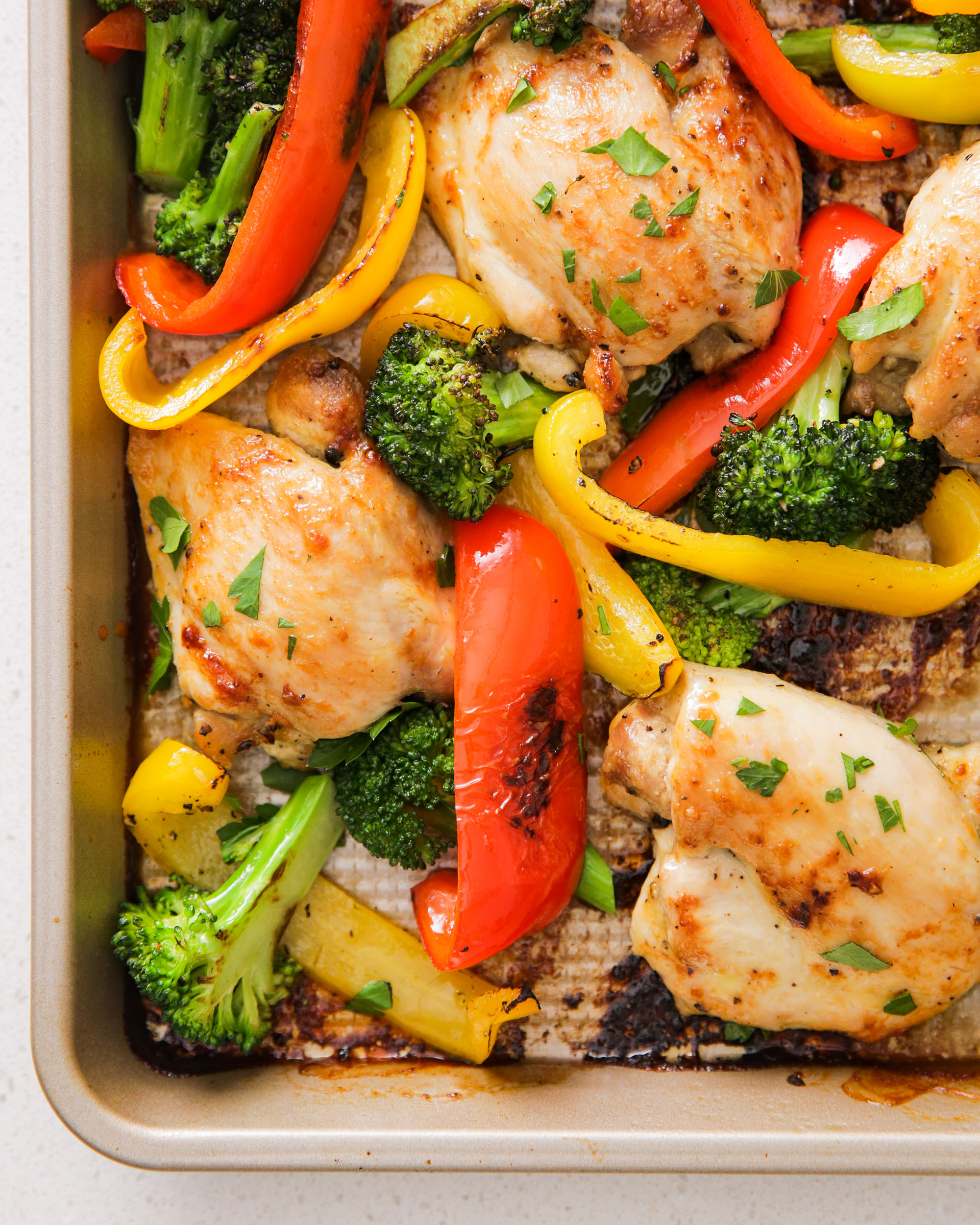 Despite my best intentions, it's all but guaranteed there will be at least one night a week I come home feeling like I just don't have it in me to cook dinner. But my family still has to eat, and I'd rather not resort to takeout. That's why you'll find a sheet pan dinner (or two!) in my meal plan every week. You guys, it's a game-changer, and if you're not already doing the same, now's the time.
I might need to whisk together a sauce or chop a few vegetables (doable even on the laziest of nights!), but then I just toss everything on a sheet pan and throw it in the oven. These are the 10 recipes I lean on most.
1. 5-Ingredient Whole30 Sheet Pan Chicken
Tossed with a super-simple bold and tangy pantry sauce, this chicken dinner is worth keeping in your meal plan rotation whether you're following Whole30 or not. Partner it with any veggies you have lingering in the crisper.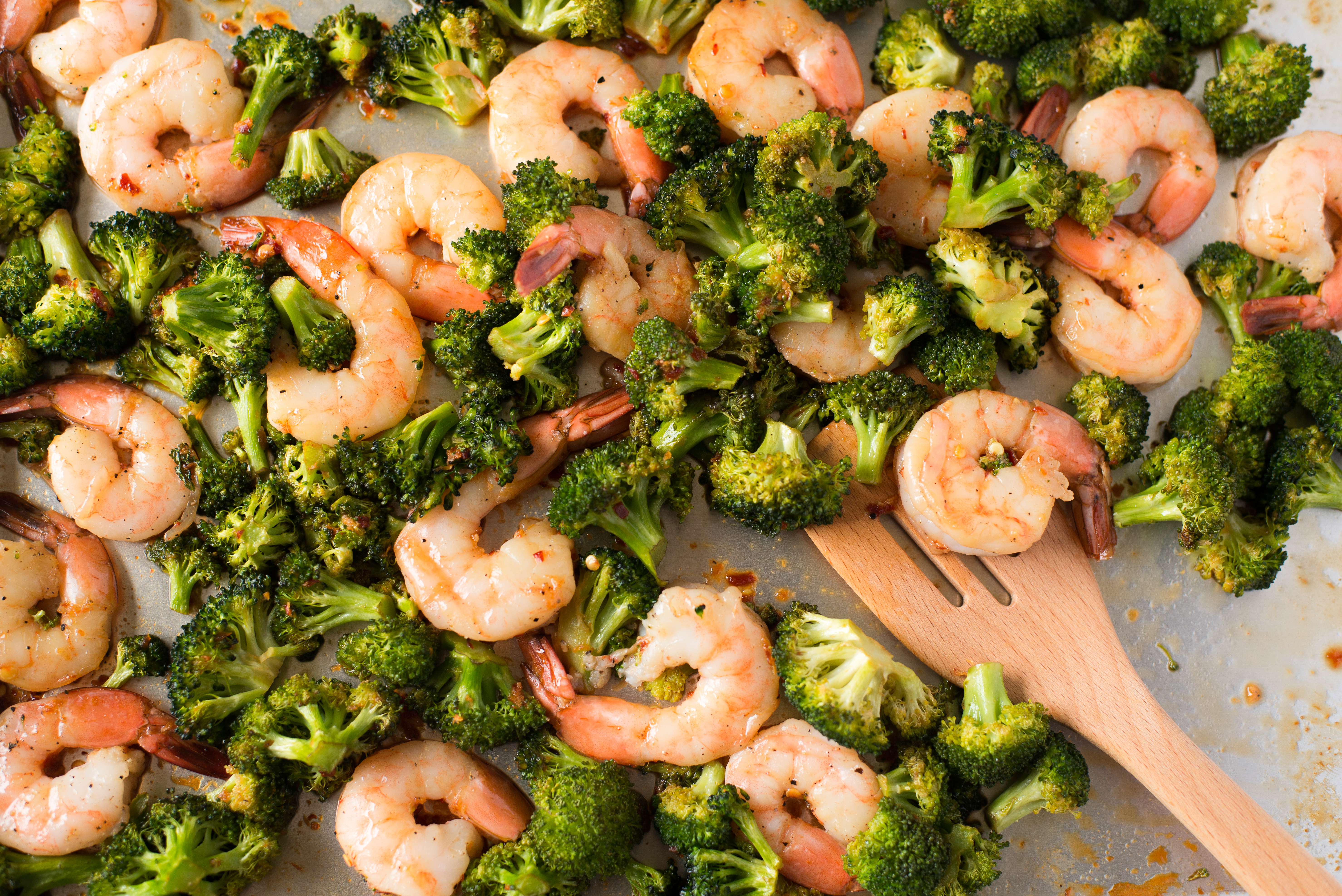 2. Easy Sheet Pan Chili Garlic Roasted Shrimp and Broccoli
Think of this Asian-inspired weeknight favorite as stir-fry meets sheet pan. Cook up some rice and it's bowl food, meant to be eaten on the most hectic weeknights.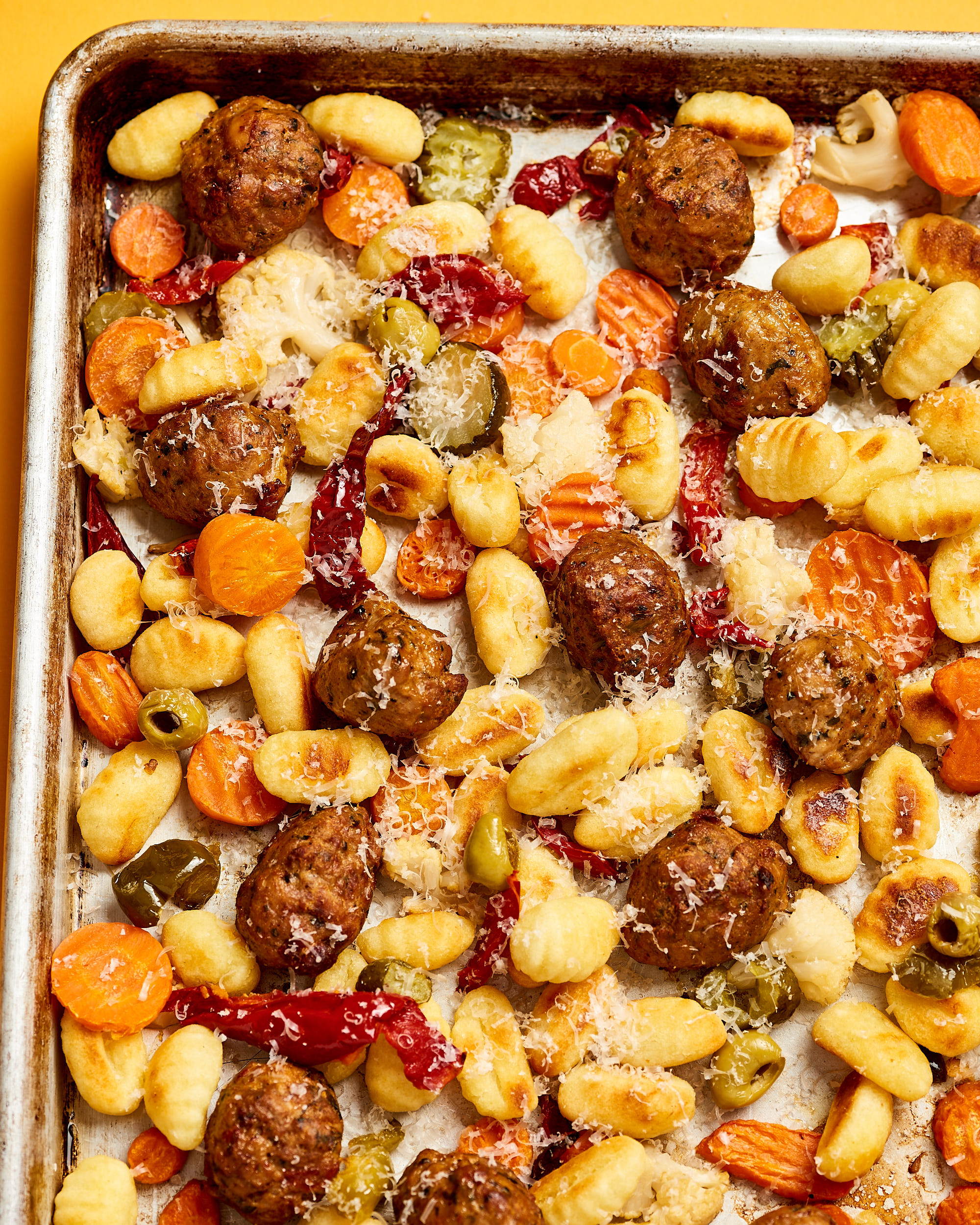 3. Sheet Pan Gnocchi, Meatballs, and Giardiniera
Three ingredients are all that stand between you and this 20-minute meal. I'll admit that it's an unlikely combo at first glance, but try pickled vegetables with gnocchi once and you'll be hooked.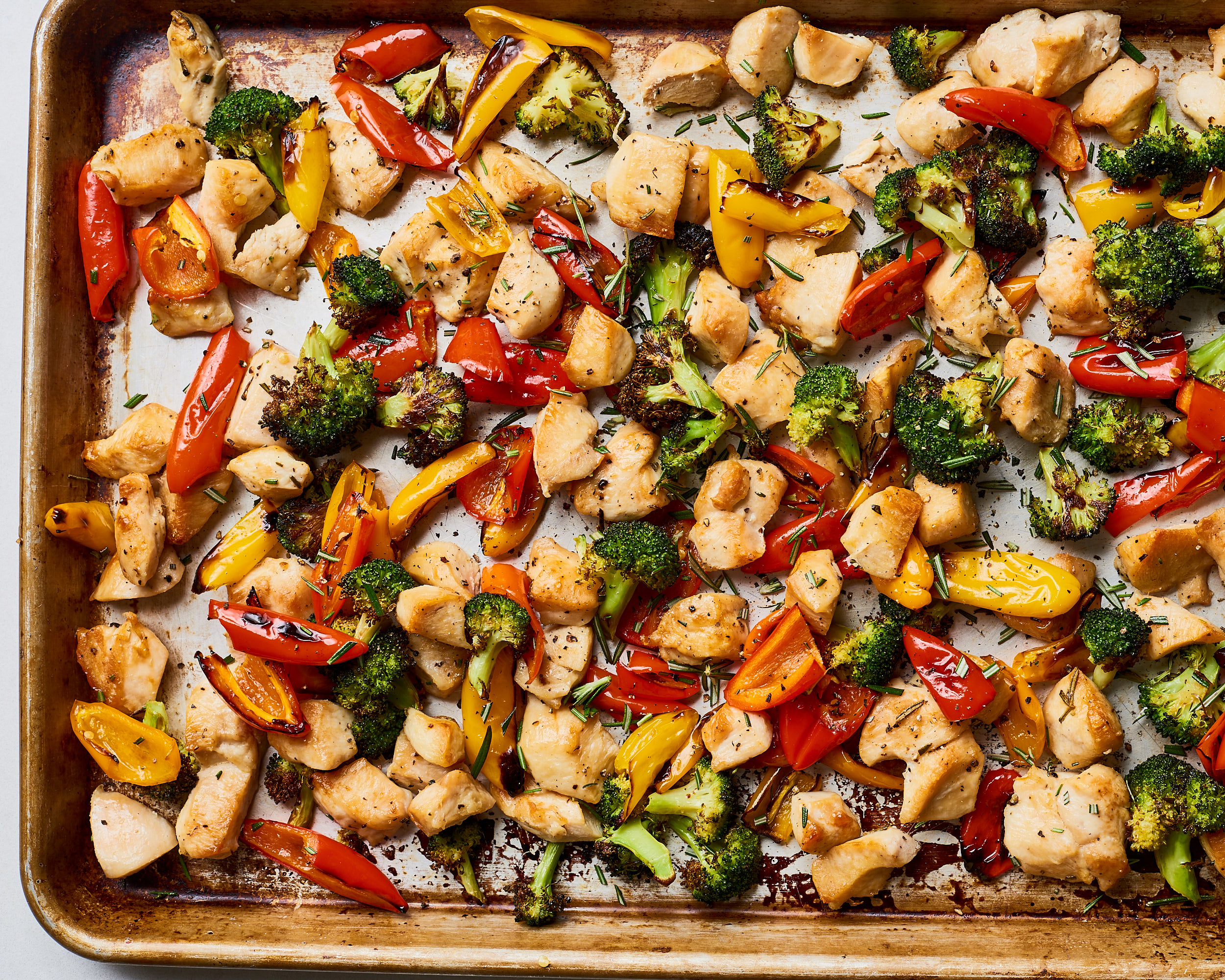 4. 20-Minute Sheet Pan Chicken and Veggies
Even when you really don't want to cook, you've got this — trust me. It's simply a matter of cutting up the chicken and vegetables and tossing it all on a sheet pan with some garlic and seasoning.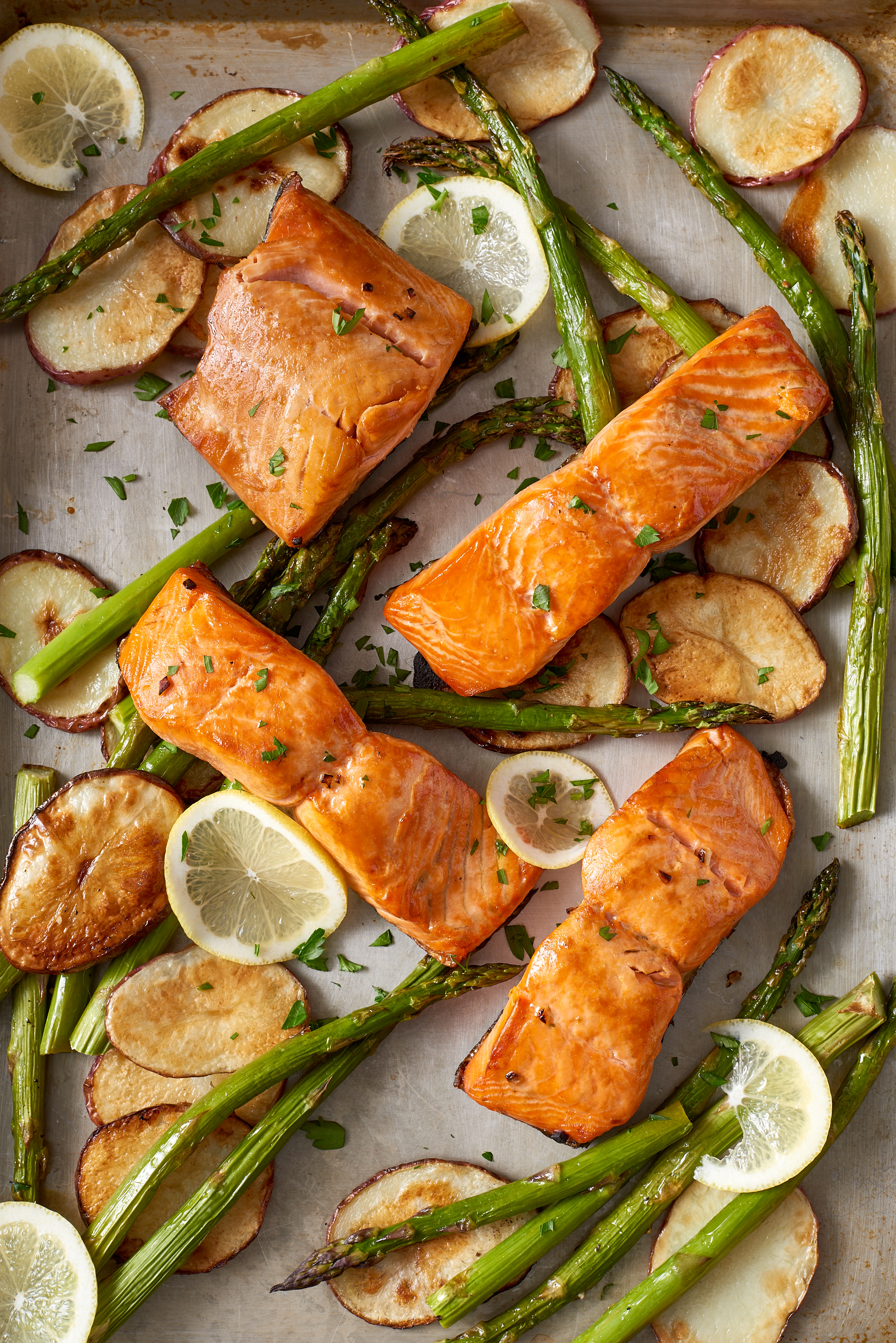 5. Sheet Pan Crispy Salmon and Potatoes
Consider the broiler your secret weapon to tucking into a fresh and delicious salmon dinner in under 20 minutes.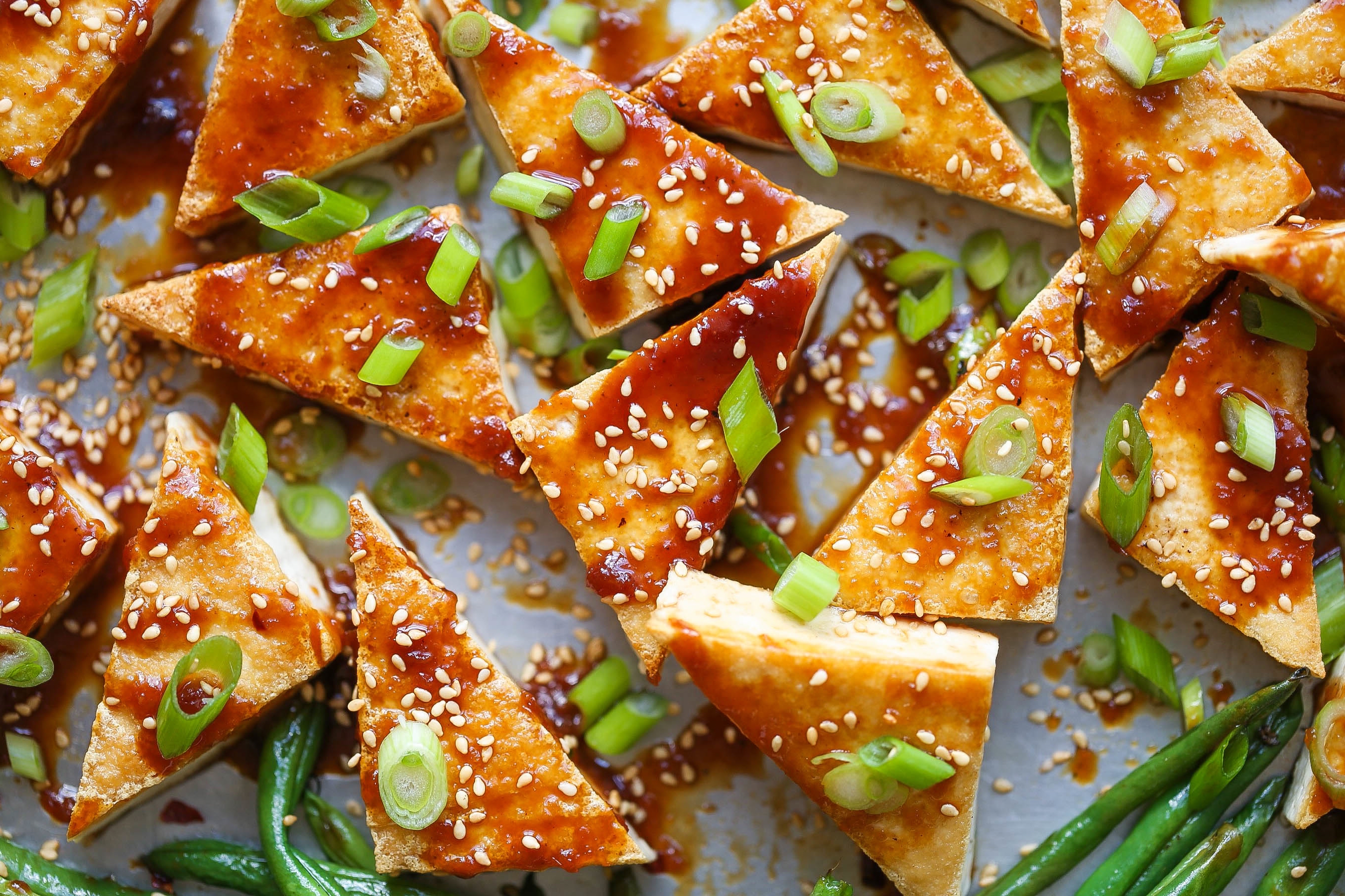 6. Sheet Pan Honey-Sesame Tofu and Green Beans
This has become one of my favorite tofu dinners, and I recommend making one small tweak to the recipe. To get the edges of the tofu even more crisp, I always wait until the end of cooking to toss the tofu with the sauce.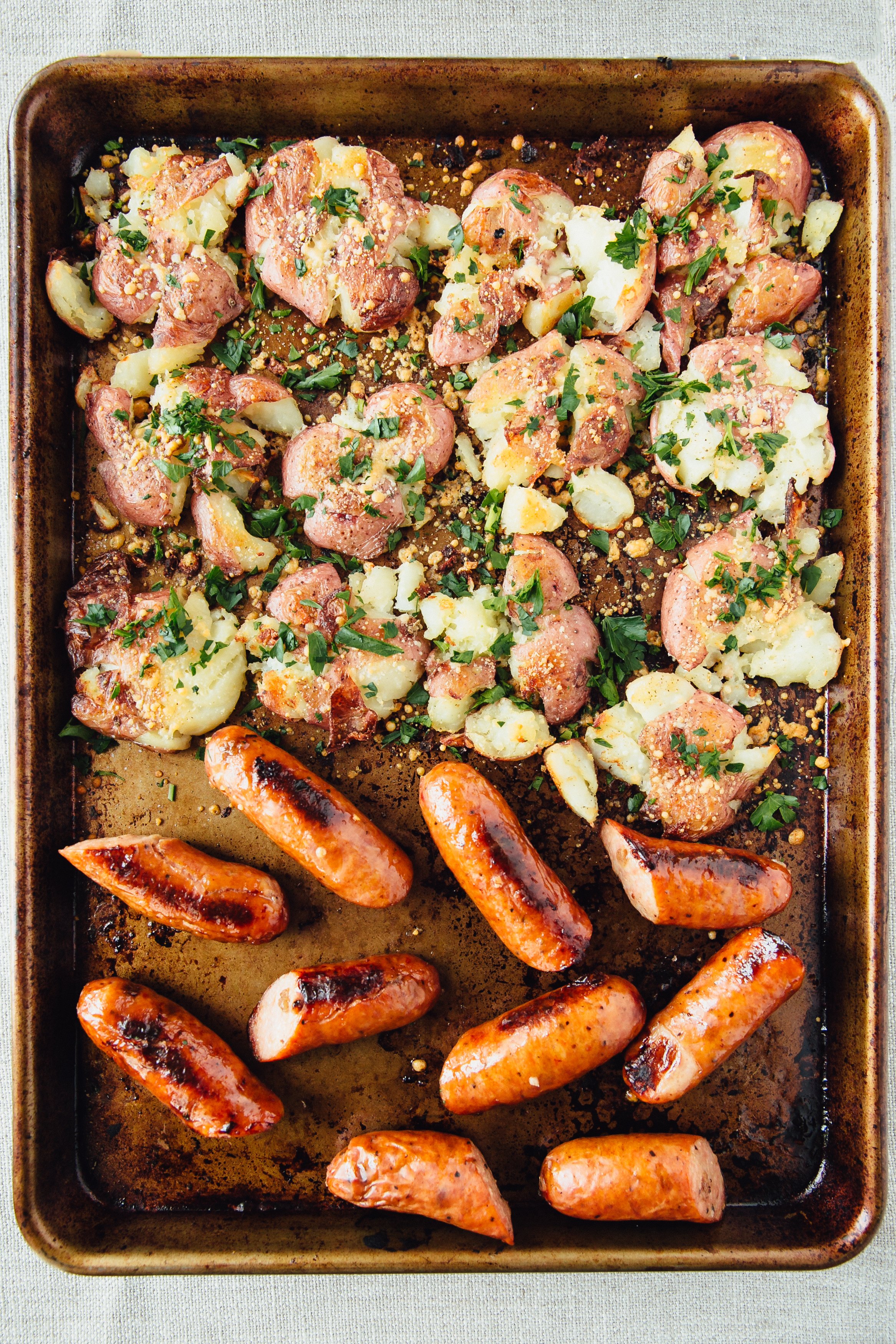 7. 30-Minute Sheet Pan Potatoes and Chicken Sausage
I always aim to get a head start on this dinner by parboiling the potatoes during weekend meal prep.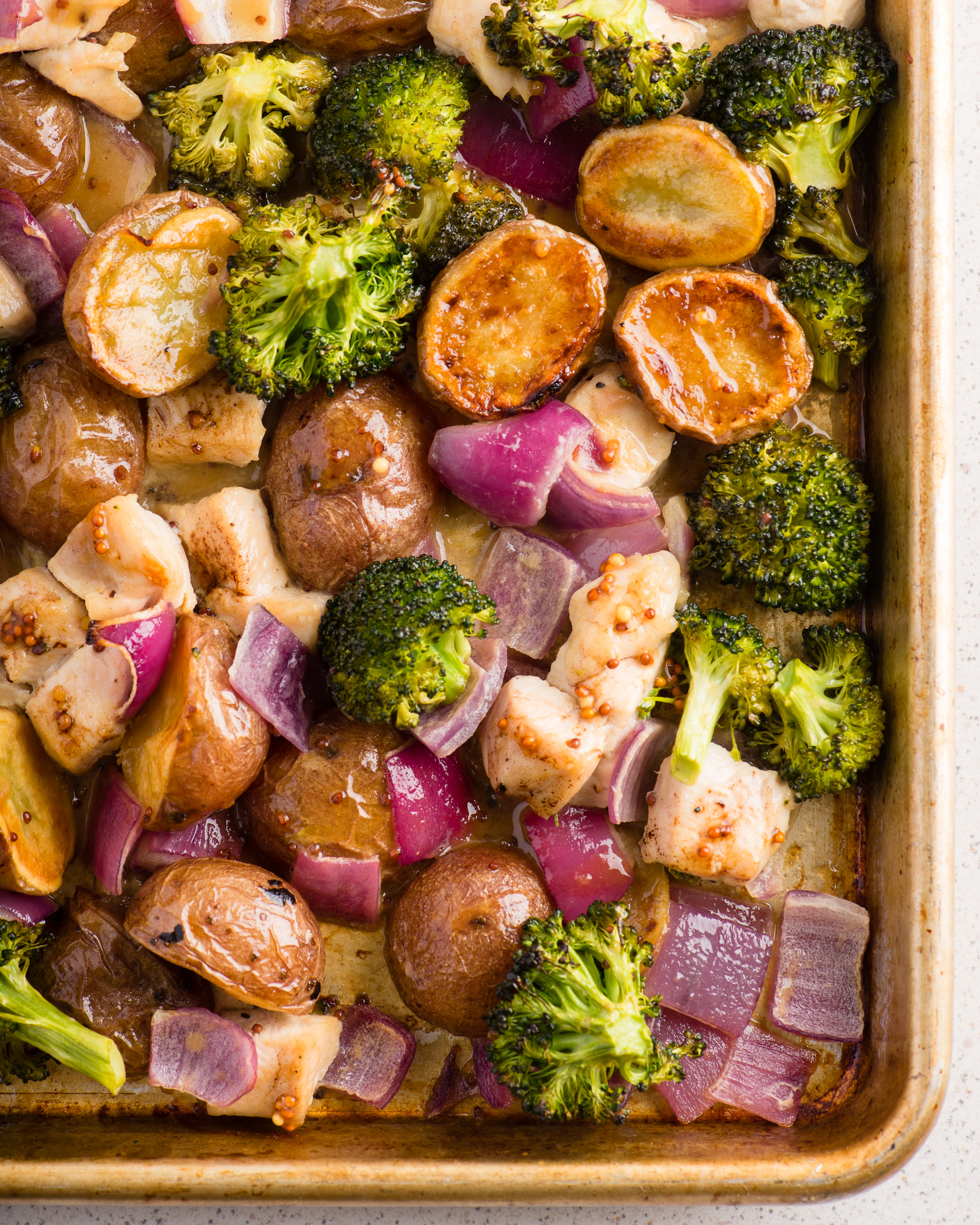 8. Sheet Pan Honey-Dijon Chicken and Vegetables
When you smother chopped chicken breasts, crispy potatoes, and tender broccoli in a sweet and tangy honey-mustard sauce, you know you've got something good on your hands.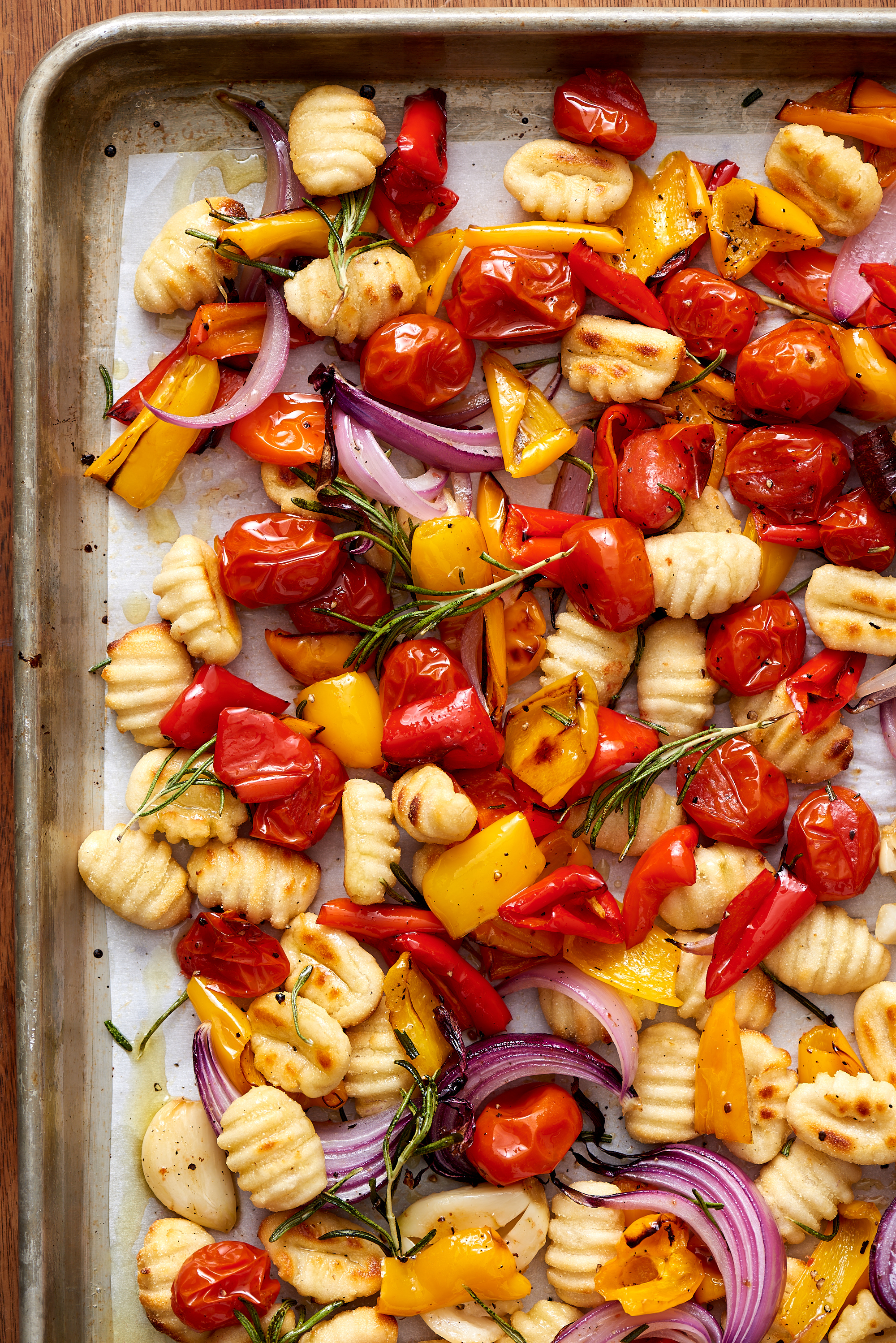 9. Crispy Sheet Pan Gnocchi and Veggies
Grab a big baking sheet and brace yourself because this a game-changing way to make a go-to weeknight meal even more of a win.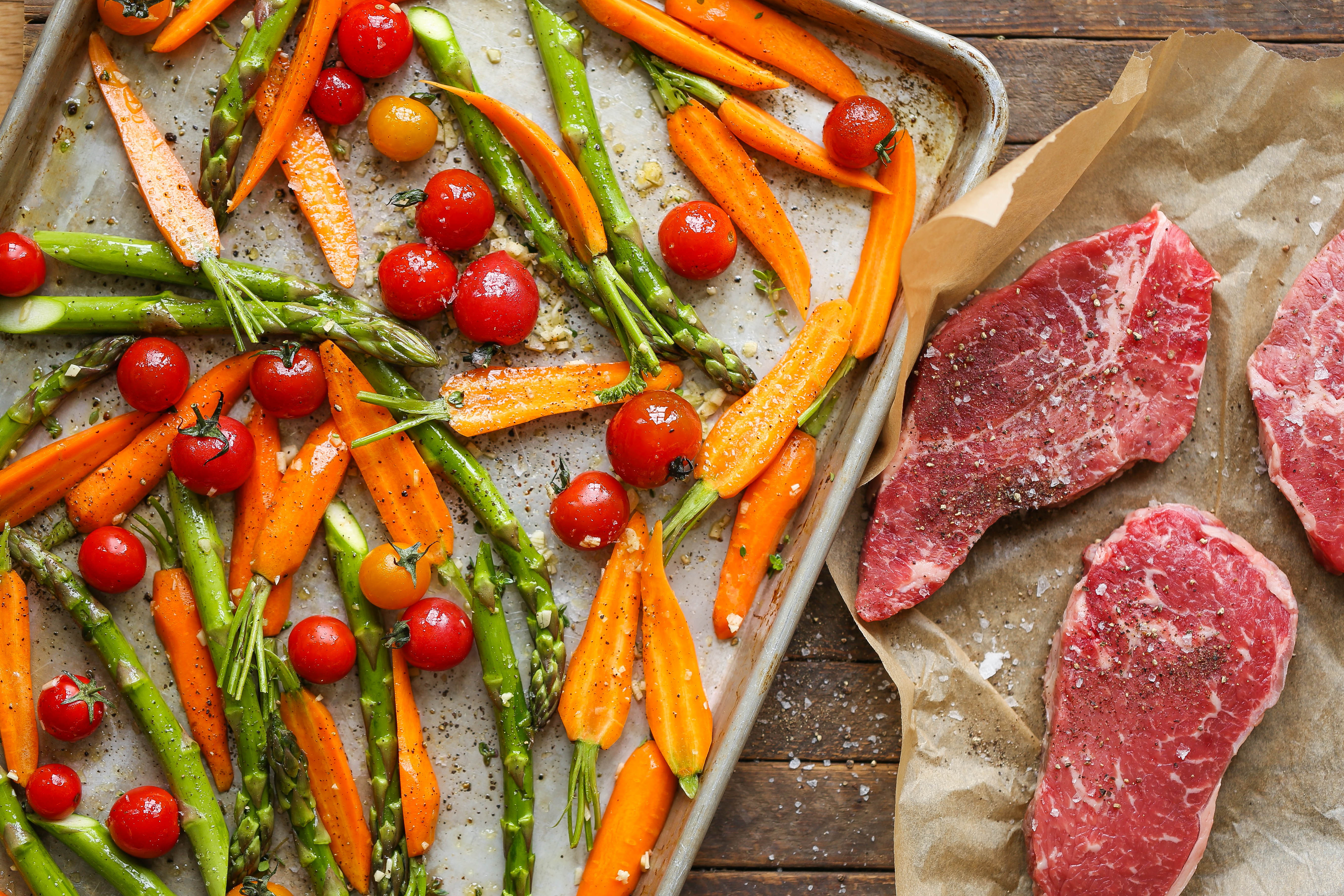 10. Sheet Pan Steak and Veggies
Take your pick between strip, flank, hanger, or sirloin, along with any of your favorite vegetables for this fast and fancy weeknight dinner.
Source: Read Full Article