Total:

20 min

Active:

20 min
Yield:

6 to 8 appetizer servings
Ingredients
Directions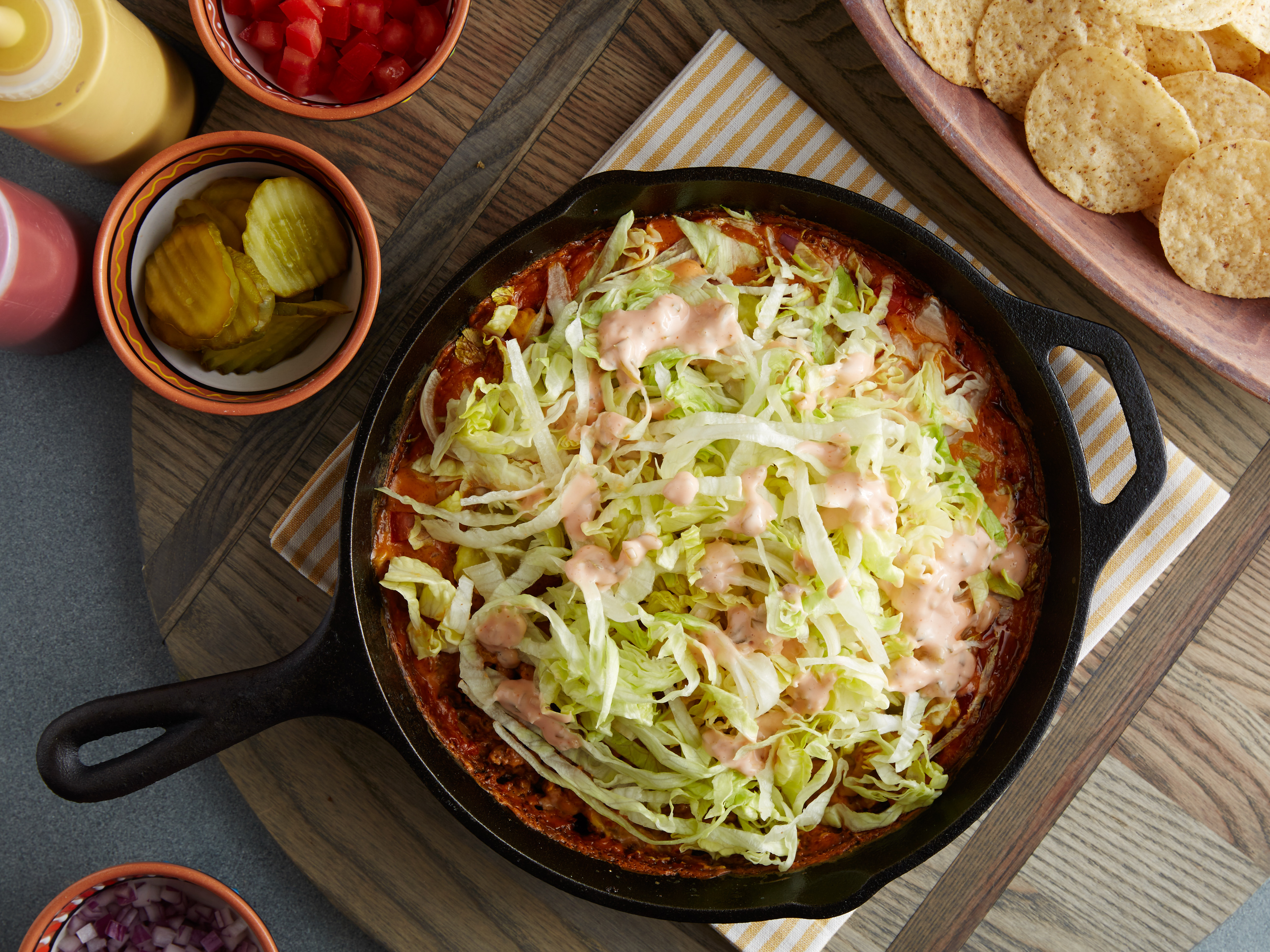 Preheat the oven to broil.
Heat a medium cast-iron skillet over medium heat and add the oil. When the oil is hot, add the ground beef and cook, crumbling it with a wooden spoon, until beginning to brown, about 3 minutes. Add the onion and cook until the onion is softened and the beef is cooked through, 7 to 8 minutes. Clear an empty spot in the middle of the skillet, add the tomato paste and toast the paste for a minute. Sprinkle with the garlic powder and stir to coat the meat. Stir in the salsa con queso and half-and-half. Bring to a simmer and cook, stirring, until smooth, about 1 minute. Sprinkle the middle of the dip with the Cheddar, leaving a small border around the edge without cheese. Broil until the top is bubbly and browned in places, 1 to 2 minutes.
Mix together the mayonnaise, relish and ketchup in a small bowl. Season with salt and pepper.
Top the dip with a sprinkle of onions and pickle chips, a mound of lettuce and tomatoes and drizzles of the mayo-relish sauce, ketchup and mustard. Serve with tortilla chips for dipping. 
Source: Read Full Article