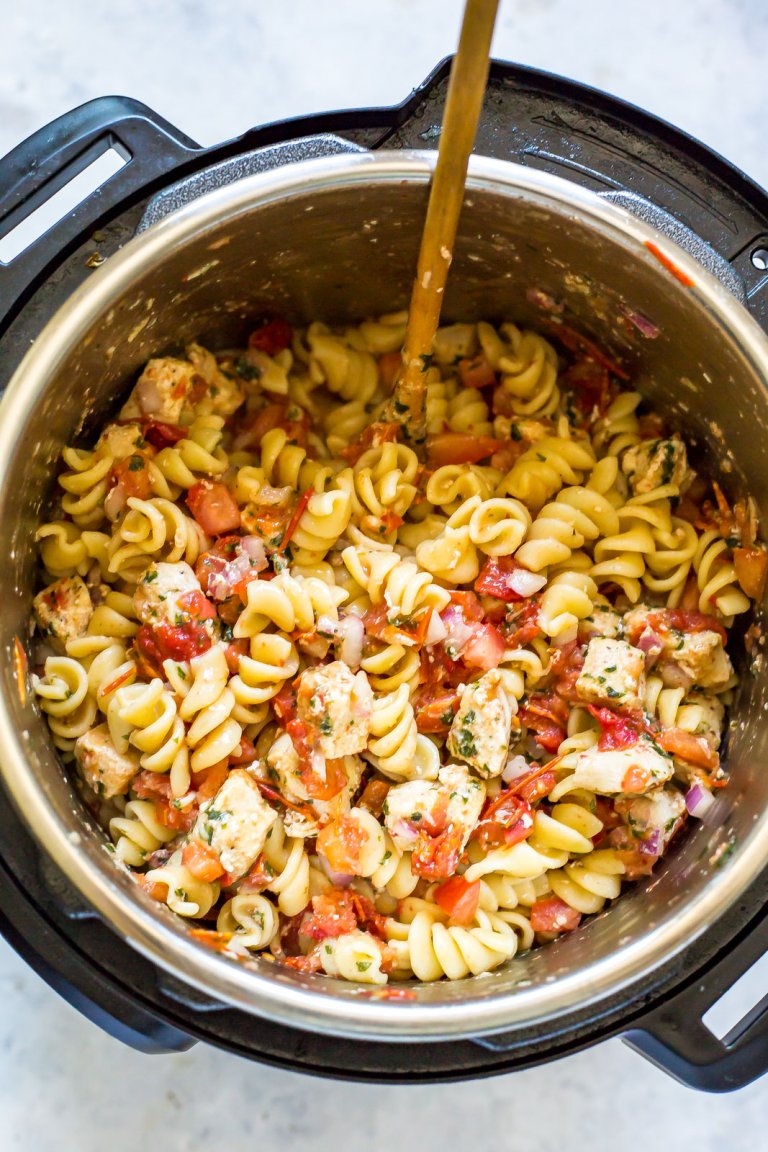 Kitchn's Delicious Links column highlights recipes we're excited about from the bloggers we love. Follow along every weekday as we post our favorites.
Like any good one-quarter Italian American, I like my bruschetta served on crusty bread alongside a big plate of cured meats and all of the pickled things you can find on the antipasto platter. So the thought of having my bruschetta on a bed of rotini pasta plus (gasp) chicken seems a little sacrilegious, no? Nevertheless, this familiar-flavored Instant Pot pasta recipe from The Girl on Bloor caught my eye.
Why? Tons of Instant Pot recipes that you'll find on the internet have heavy cream on the ingredient list, but sometimes, weeknights call for something a little less rib-sticking. Bruschetta as sauce is a brilliant addition to a pasta dish that won't send everyone into a food coma' plus the chicken adds a welcome dose of protein.
The simplest part about this recipe is that the sauce goes in at the end, avoiding a big mushy mess. The chicken, garlic, and pasta cook together in the Instant Pot while you finish the rest of the prep. Dice tomatoes (or use diced canned tomatoes if you're in a pinch) to make homemade bruschetta along with a red onion, minced garlic, fresh basil, olive oil, and salt and pepper for seasoning.
Once the pressure has been released on the chicken/pasta combo, toss in the bruschetta and Parmesan cheese. The hot, steamy contents of your IP will cook the sauce through a little and melt the cheese. Be sure to have a few extra basil leaves for garnishing.
Mangia!
Get the recipe: Instant Pot Bruschetta Chicken Pasta from The Girl on Bloor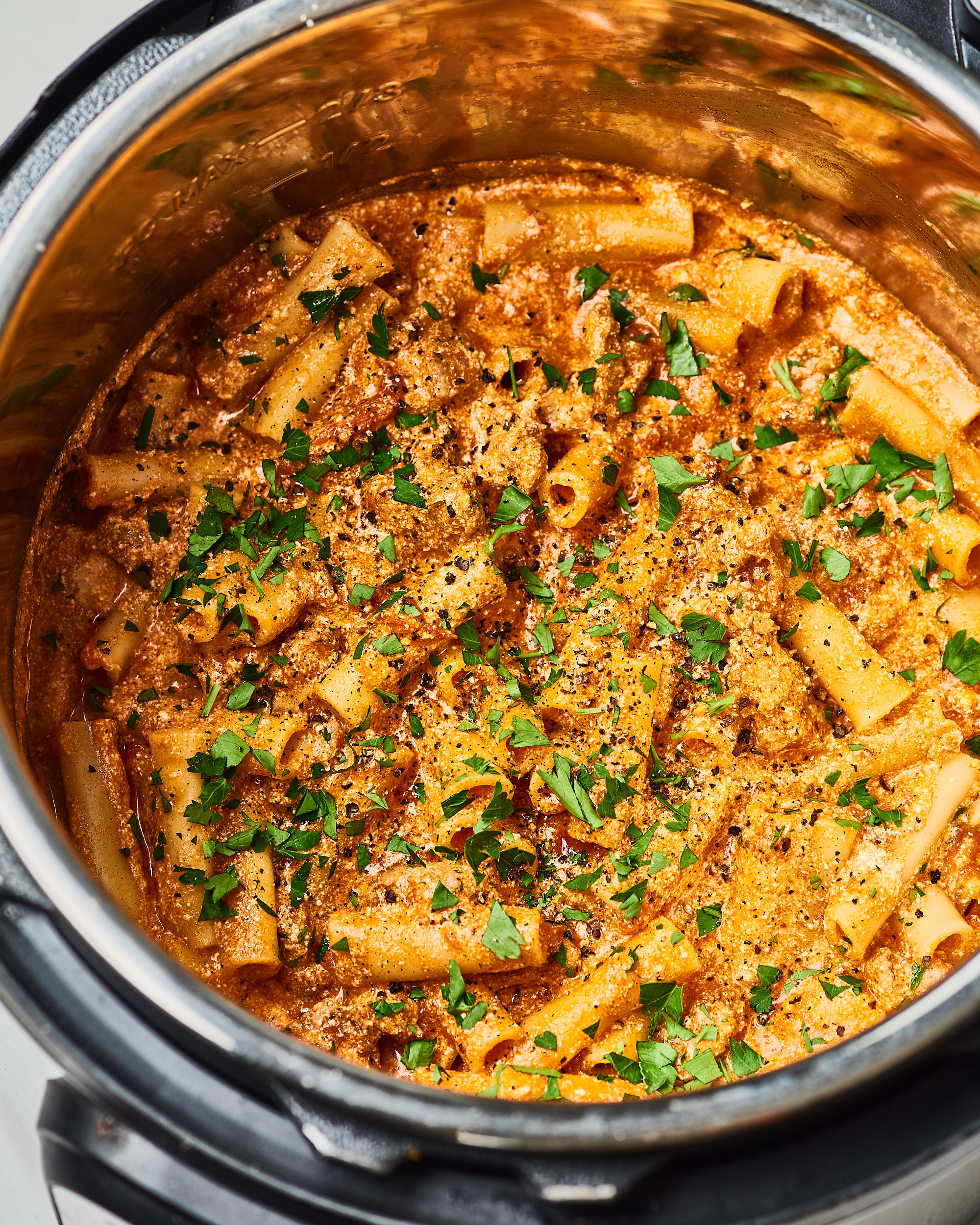 More Delicious Instant Pot Pasta Recipes from Kitchn
Instant Pot Baked Ziti
How to Make Instant Pot Spaghetti
Instant Pot Chicken Alfredo
Source: Read Full Article