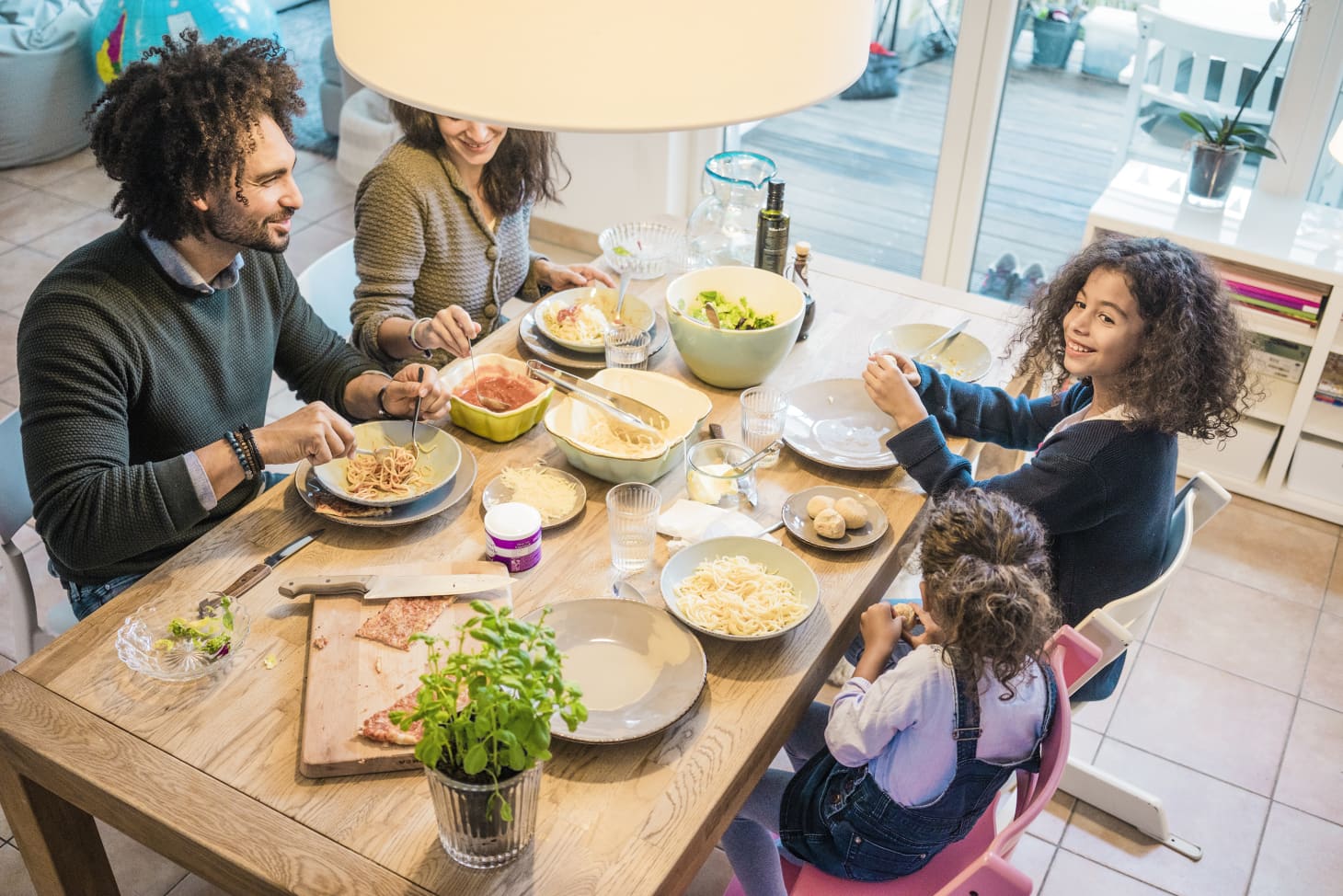 Commercials will lead us to believe that all dads really want for Father's Day are their favorite sports team's logo emblazoned on a grill cover, a monogrammed steak branding doohickey, and a set of whiskey tumblers … and that's just not true! Dads contain multitudes!
In an effort to right this cliché, we asked 15 real-life dads what they really want this year. Funny enough, it turns out that dad's DO like grilling, meat, and booze. But they're also into golf, and breakfast duty, and chocolate, and more … much more!
1. Char-Broil Gas2Coal Hybrid 3-Burner Gas and Charcoal Grill, $330 at Bed, Bath & Beyond
"My grill isn't cutting it anymore. This is the grill my daughter has and I like that it can be used with gas or charcoal. Maybe my kids can chip in on this together?" — Stew, Edgewater Park, NJ
2. Espro P3 Glass French Press, $45 at Williams Sonoma
"I want to switch to French press coffee because I am sick and tired of using plastic Keurig Cups." — Matt, Wilmington, NC
3. Sanders Fabulous Favorites Gift Basket, $50 at Macy's
"My family knows if they buy me something, it has to be from Macy's. (I've worked for the company since 1985.) This gift basket is made in Michigan (where my wife is from) and is filled with some of her favorite things. I'd enjoy it all too." — Michael, Montclair, NJ
4. QOOC 4-in-1 Mini Baby Food Maker, $70
"My wife and I are having a baby in the fall. A baby food maker would be a neat gadget to tinker with. Also keep in mind that I'm not the pregnant one, so whiskey is just fine as well." — Mike, Jersey City, NJ
5. Scotch, from $17 at Drizly
"Enough said." —Don, Pittsburgh, PA
6. JavaPresse Manual Coffe Grinder, $24
"Because coffee is life." — Alex, Miami, FL
7. Cuisinart Gelateria Ice Cream Maker, $120
"I would love an ice cream maker. Who doesn't love ice cream in the summer — and all year-round? Making our own would be a fun activity to do with our growing family and with our friends." — Robert, Waccabuc, NY
8. Traeger Magnetic Wood Hooks, $25
"I've always loved to grill and I recently got a smoker, so these snazzy magnetic wood hooks would be perfect to hang my tools this summer. There is a very tiny shelf, so these hooks will be useful for keeping all my stuff organized and looking good." — Matt, Ridgefield, CT
9. Kahala Hawaiian Shirt, $62
"I've started wearing Hawaaiian shirts all the time, but especially when I cook for holidays and family parties. They make everyone happy." — Joey, Washington Township, NJ
10. Vremi 20-Inch Flat Two-Burner Nonstick Cast Iron Griddle, $35
"My primary contribution in the kitchen (besides doing what I'm told) is the weekend breakfast. I love it! Usually it's for a crowd, so I need to be able to make a lot quickly. The Vremi's large, 20-inch flat surface will fit the bill. I'm also looking forward to moving from Teflon to cast iron." — Jon, Oradell, NJ
11. De'Longhi BAR Pump Espresso and Cappuccino Maker, $87
"I would love to have a new espresso machine because my current one broke and I miss making (and enjoying!) a cappuccino every morning!" — Gokul, North Andover, MA
12. FreshJax Smoked Spices Gift Set, $25
"I would love to jazz up my barbecue skills while having a good time grilling outdoors with my family!" — Marc, Chatham, MA
13. Bose SoundLink Micro Bluetooth Speaker, $100
"Beer and music — that's all I need." — Brian, Boise, ID
14. Thermapen Mk4, $100
"I am really excited about this meat thermometer. It's amazing. It'll make it really hard to mess up meat." — Paul, Portsmouth, NH
15. Rabbit Original Lever Corkscrew Wine Opener, $34
"A great wine deserves a great bottle opener. It makes favorite wines even more enjoyable!!" — Madan, Morristown, NJ
What gifts are you getting the fathers in your life this year?
Source: Read Full Article