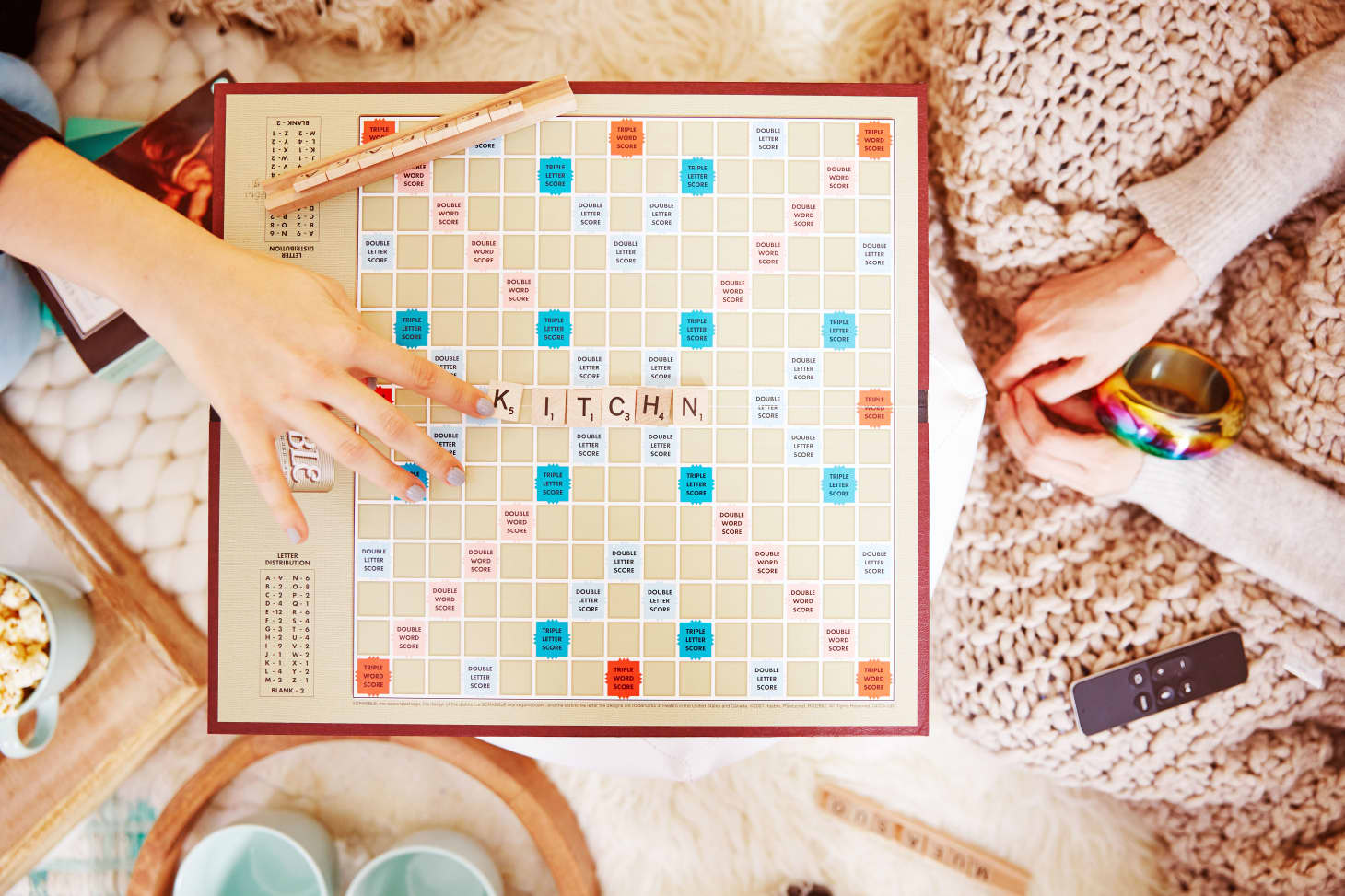 There are two types of friend groups: the ones that play games together and the ones that do not. All of my friend groups fall into the former category. So much so that, when 14 of us went to Bermuda late last year, we planned ahead and designated certain people to pack certain games. In total, we brought five with us! And we played every single one.
Related: The Best 2-Player Board Games for Couples to Play at Home Together
Although winter is peak game season for us (we make a fire and play in the living room until it's way too late), we also play a lot in the summer after the grill has cooled and the citronella candles have burnt out. We go inside, refresh the drinks, and, again, play until it's way too late.
Here are our favorite games that we've been playing lately — plus games that received nominations from other Kitchn editors, Kitchn readers, and vocal reviewers online.
1. 7 Wonders, $40
Made for three to seven players, this is a deck-building game and the cards you draw are crucial for creating cities and strengthening your military. It's easy to learn and only takes about 30 minutes from start to finish, so you can play a few times before people need to hit the road.
2. Codenames, $15
This is the game we've been playing the most lately. You divide up into two teams (we've played with small teams of two and giant teams of seven!) and take turns trying to get your teammates to identify the cards that belong to your group, without naming any that belong to the other team. For example, if you're trying to get your teammates to pick the cards with "news" and "Washington," you might say "paper." And hope that they don't also say "tree." It's hard!
3. Time's Up!, $30 at Walmart
First, the title of this game refers to an actual timer and not the movement that's working to end sexual harassment. (The game predates the movement!) Once again, you divide up into two teams (large or small) and go through three charade-like rounds. The first round, you can use your words to get people to guess the name on your card. Get through as many cards as you can before time's up. The second round, you can only use one word to get people to guess the name (using the same cards as the first round). The third round, people have to guess the same names but you can only act things out.
4. Ticket to Ride, $44
You and the other players (you can play solo or with a teammate) work simultaneously to connect specific cities on the board with train routes, which you build piece by piece. Because you don't know where your opponents are headed, you can accidentally block each other's progress and that's when things get interesting.
5. Left Right Center, $7
Technically meant for children, we've been playing this dice game using dollar bills instead of the tokens that come in the set. Everyone starts with three bucks and you take turns rolling the dice to determine where each dollar goes. The last player with money is the winner and gets all the cash in the center pot. I don't think I'm legally allowed to suggest gambling, though. So pretend like you didn't read this.
6. What Do You Meme?, $30
If your group has played Cards Against Humanity to death, this should be the next one in your repertoire. You'll use your cards to caption a photo card in each round and a rotating judge picks the best one.
7. Settlers from Catan, $45 at Target
Having another couple over? I vote for Scrabble (which you know how to play) or Settlers from Catan. It's a strategy game and players race to collect resources before their opponents do. Simply put: Get stuff and expand into new settlements.
8. Trivial Pursuit Master Edition, $36
Trivial Pursuit is a classic for a reason. This version is exclusive to Amazon and includes 2,950 new questions covering geography, entertainment, history, art and literature, science and nature, and sports and leisure.
Got any other games to nominate? Leave your picks in the comments below!
Source: Read Full Article