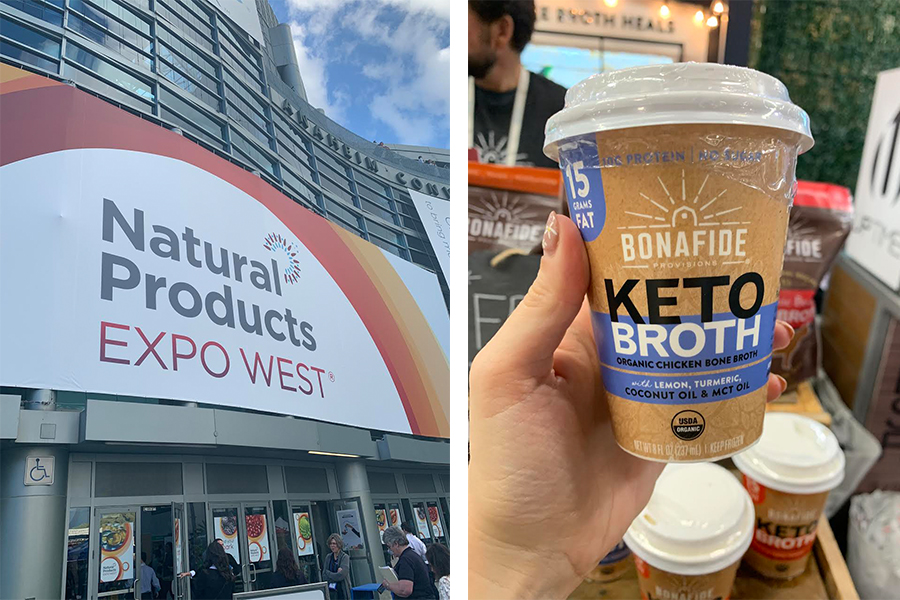 Last week more than 85,000 people from 136 countries flocked to Anaheim, California, for the largest natural, organic, and "health" food trade show in the world. It was my first year attending Expo West (now in its 19th year) and I walked seven miles in one day and tried everything in sight and somehow didn't get a stomachache.
The big food and wellness trends I saw this year surprised me. I thought there would be way more CBD- and adaptogen-laced products, but instead the keto and low-carb diets seems to be taking hold of the market in an even more aggressive way than I anticipated (dehydrated cheese sticks, anyone?). Plant-based products and high-protein snacks also remain strong contenders.
So, what's worth trying out at the grocery store this year? Here are my picks! Note that not everything is out yet — but all are coming very soon. Double note that "healthy" here is pretty subjective — I have pizza and ice cream in this list, so, you know, to each their own or whatever.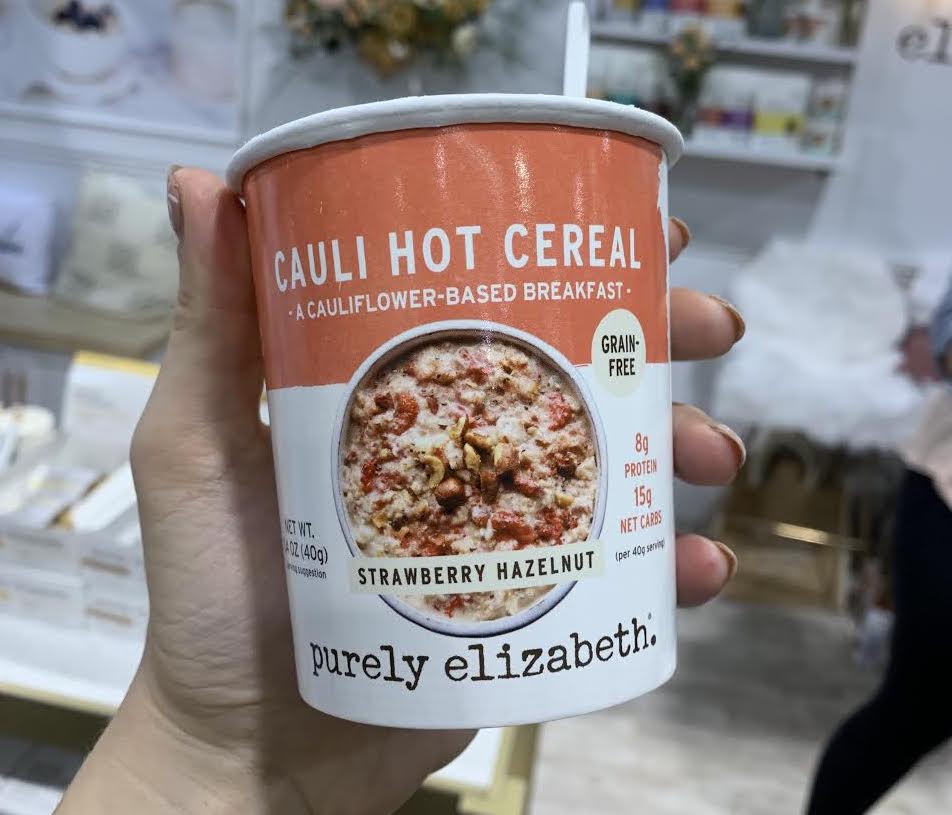 1. Cauli Hot Cereal from Purely Elizabeth
Hot, mushy cauliflower sounds like it would be bad, but somehow Purely Elizabeth manages to pull it off. You prepare it the same way you would prepare instant oatmeal — just put some hot water in the cup and let things get cozy for a bit before digging in. The texture is pretty good; the flavor is better. This is an easy way to add more veggies to your on-the-go morning routine!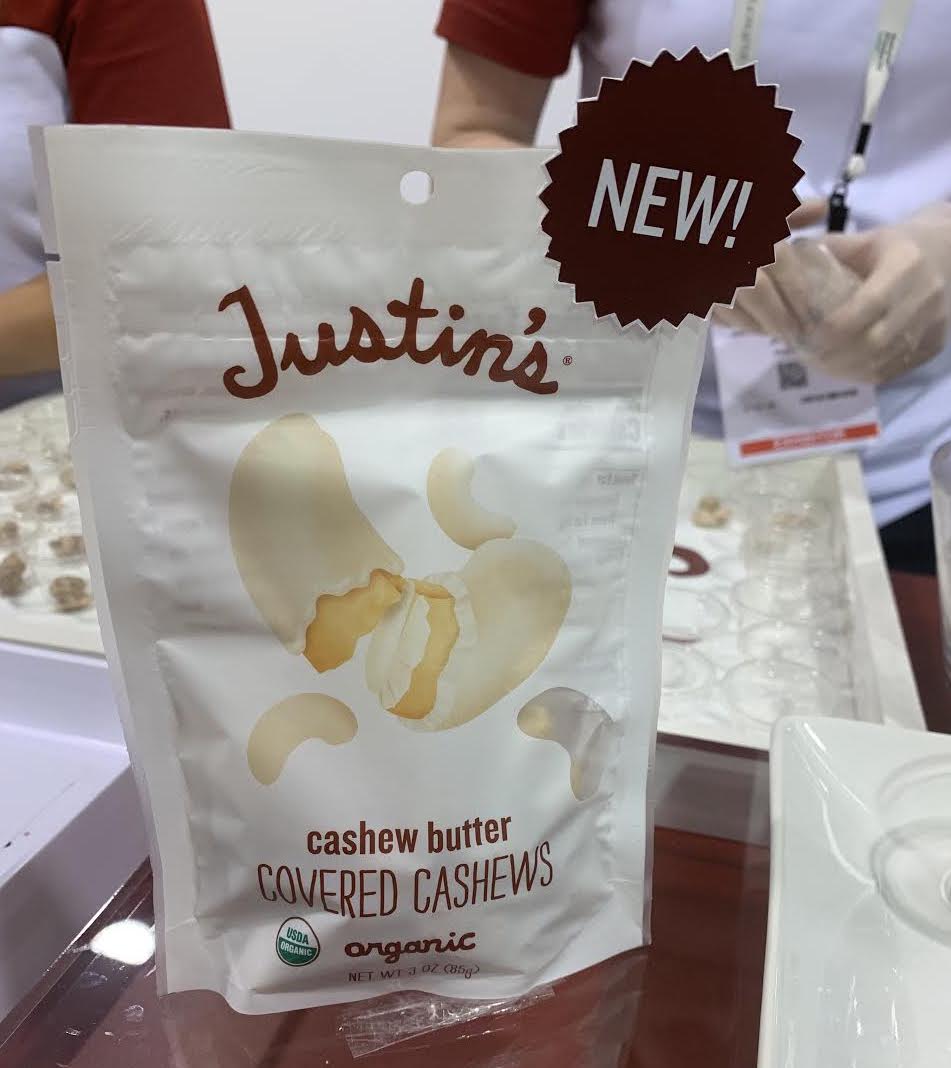 2. Cashew Butter Covered Cashews from Justin's
I want to make some kind of joke about cannibalism here, but it just doesn't work? ANYWAY this new snack from Justin's is exactly what it looks like: Cashews covered in cashew butter. They also have almonds covered in almond butter, but the cashew one is my favorite. This is an A+ afternoon snack.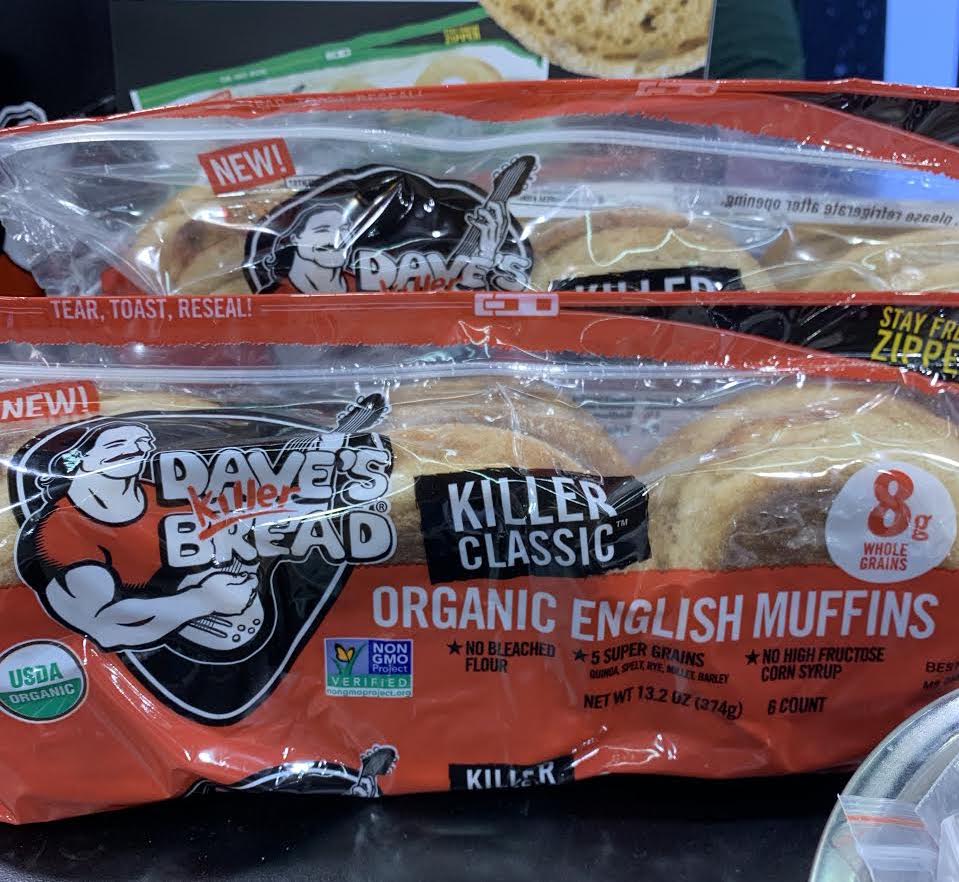 3. Organic English Muffins from Dave's Killer Bread
I've been a big fan of Dave's Killer Bread for some time now, so I jumped at the chance to try their organic English muffins. They are somehow both chewy and airy at the same time? Magic. The perfect addition to your breakfast routine, if you ask me.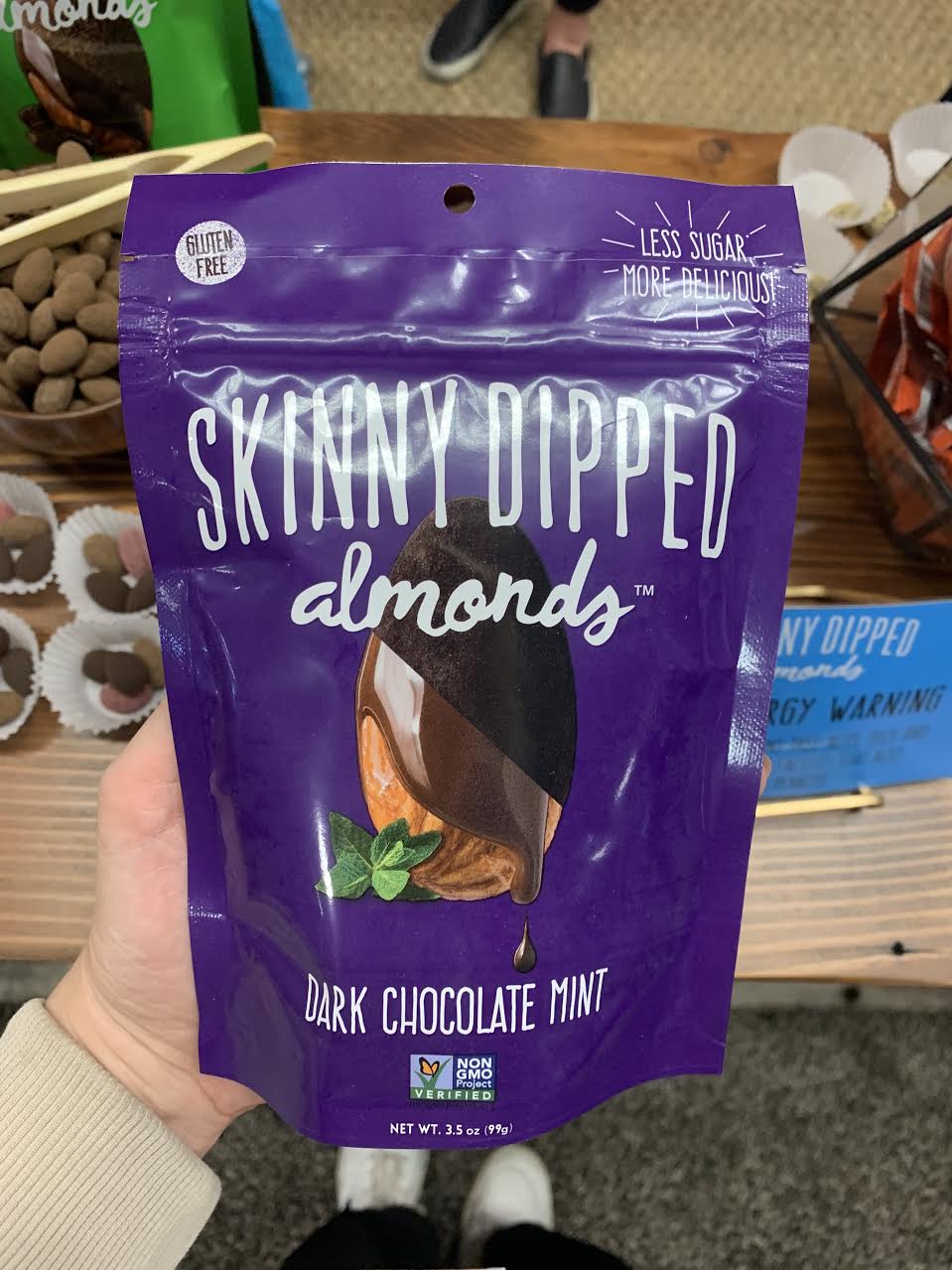 4. Dark Chocolate Mint Almonds from Skinny Dipped
This mother-daughter business is all about chocolate-covered almonds — but not the chocolate-covered almonds you might be used to. Skinny Dipped almonds have a little less chocolate, so the traditional treat feels less like a candy bar. I'm particularly enamored of these new dark chocolate mint ones.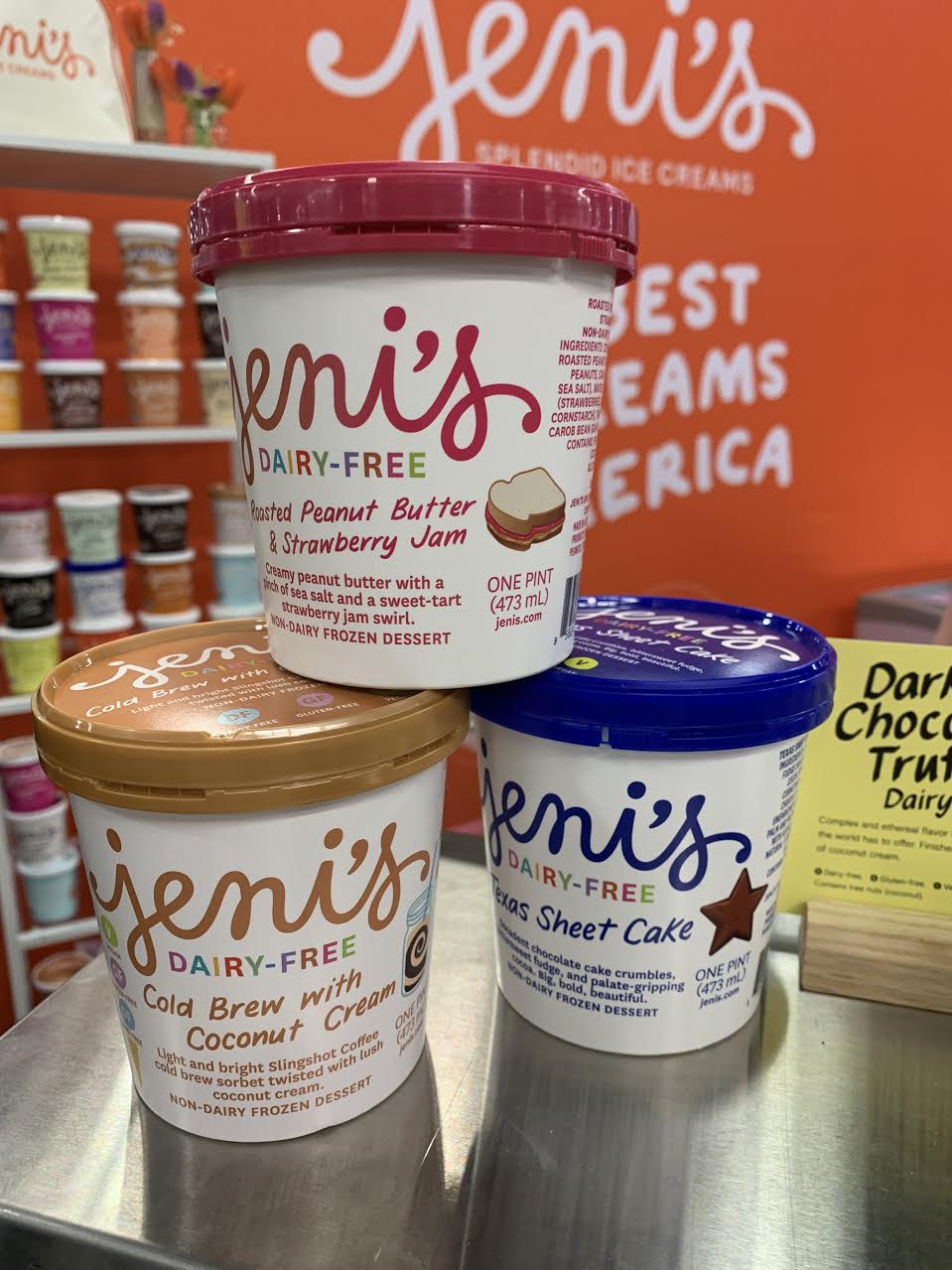 5. Dairy-Free Texas Sheet Cake Ice Cream from Jeni's Splendid Ice Creams
At this point I shouldn't be surprised that Jeni's could pull off dairy-free ice cream, but damn this is good. If you hadn't told me this was dairy-free, I honestly might not have even known. The Texas Sheet Cake flavor is my personal favorite.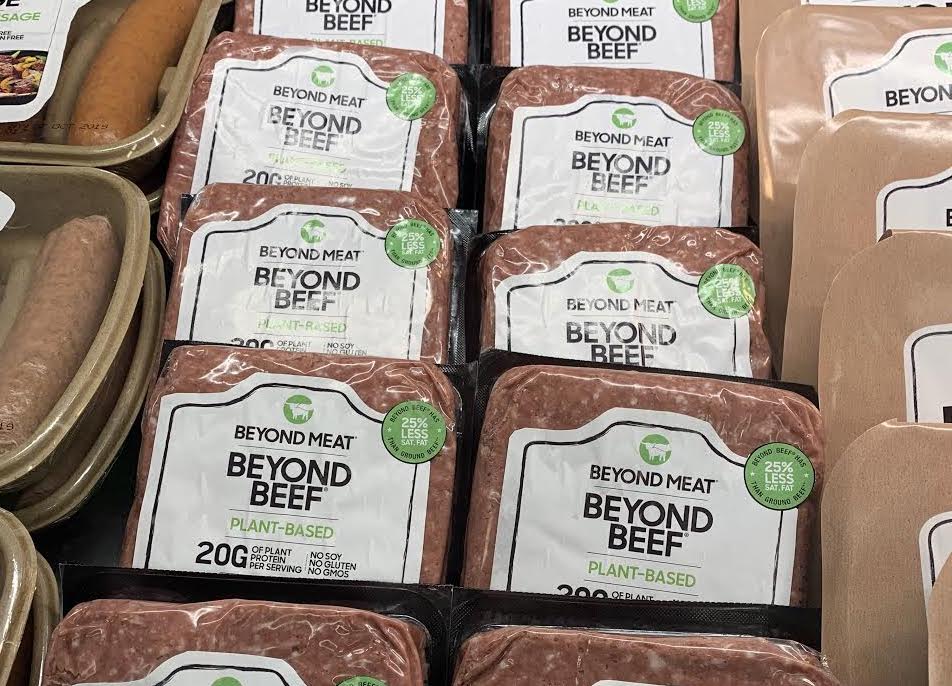 6. Beyond Beef from Beyond Meat
Two weeks before this new product was announced, I was talking at length with my boyfriend about how there needed to be a veggie replacement for ground beef — et voila! Beyond Beef answers the call. This is the same exact stuff you'd find in their burgers, just in a big block. I can't wait to use it for tacos and meatballs.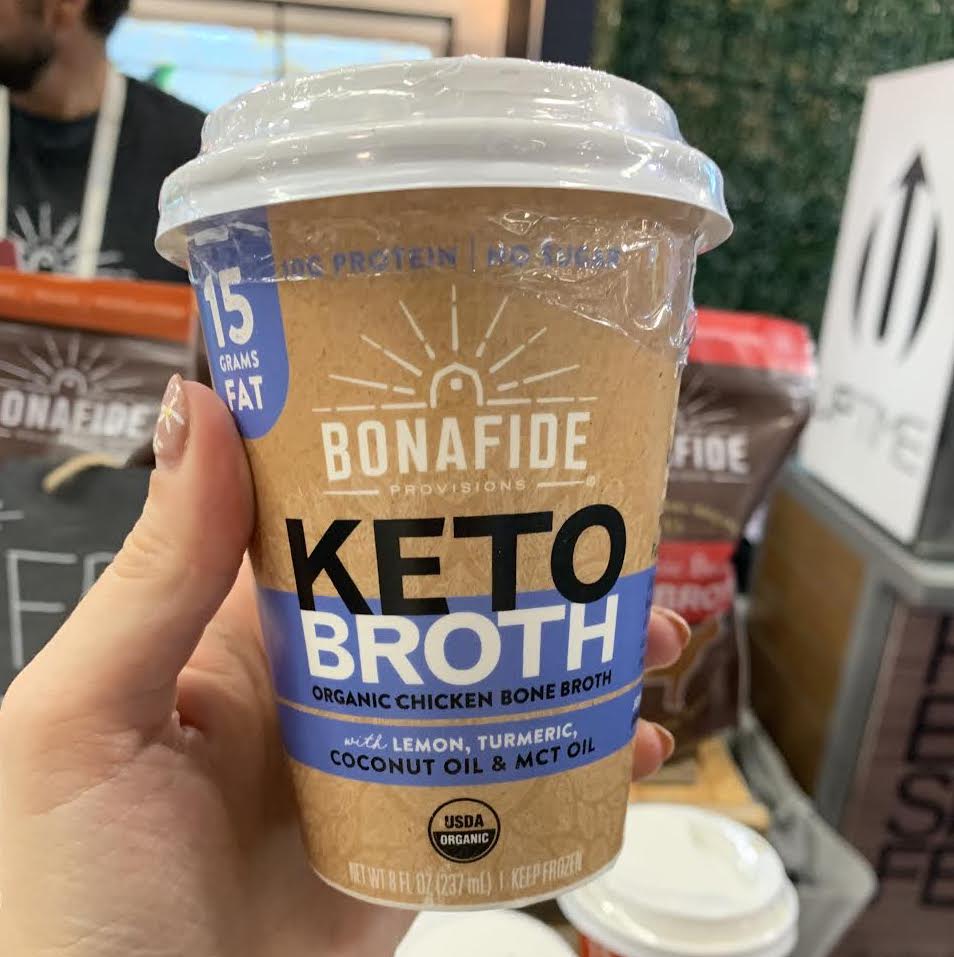 7. Lemon, Turmeric & Coconut Oil Keto Broth from Bonafide
I don't want to play favorites, but this was maybe the best thing I tried at Expo West. I don't follow the keto diet (obviously, see the above things I ate), but this bone broth was so nourishing and delicious, and at $6.50 a pop it's cheaper than many of the alternatives I've seen (unless, you know, you decide to make it yourself).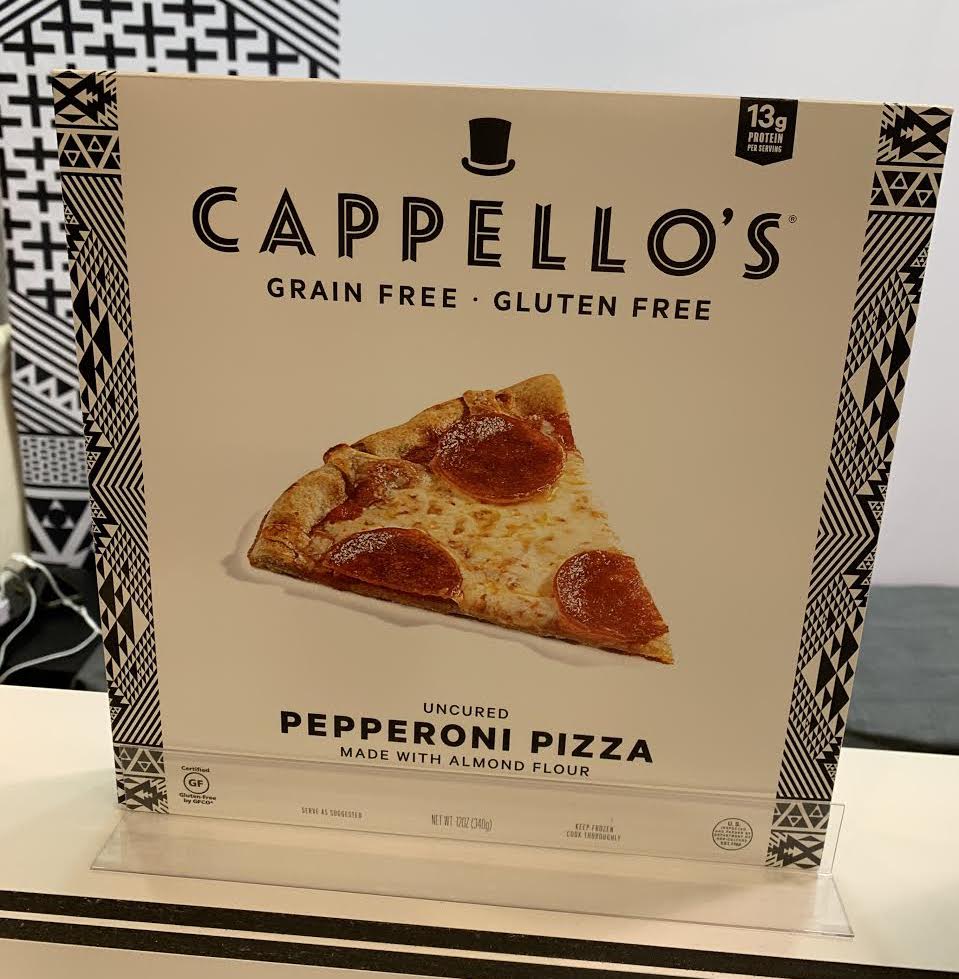 8. Almond Flour Pepperoni Pizza from Cappello's
So, I've been really into frozen pizzas lately. I'll make a fancy salad of some sort, and pop a pizza in the oven for 15 minutes or so and it's dinner magic — especially for the days that I work late or I'm just tired. This new pizza from Cappello's feels especially luxurious and delicious (and it's made with almond flour!).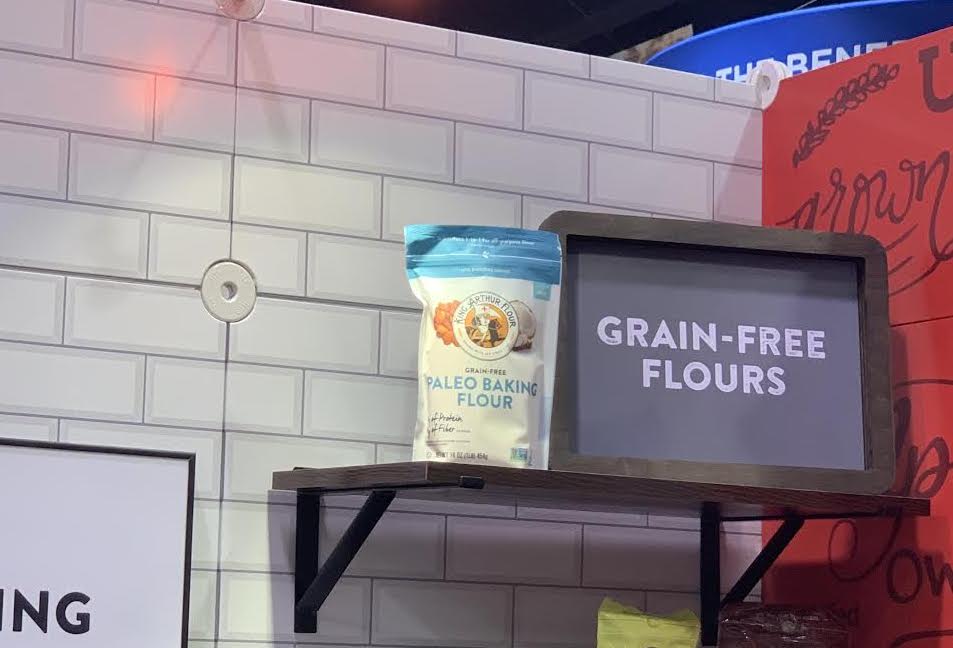 9. Paleo Baking Flour from King Arthur's Flour
Paleo baking flour is hard, but I think King Arthur's Flour has finally cracked the code. This flour is a blend of cassava, almond, and coconut flours. It's great for cookies, pie crusts, cakes, and muffins, but not for yeasted breads.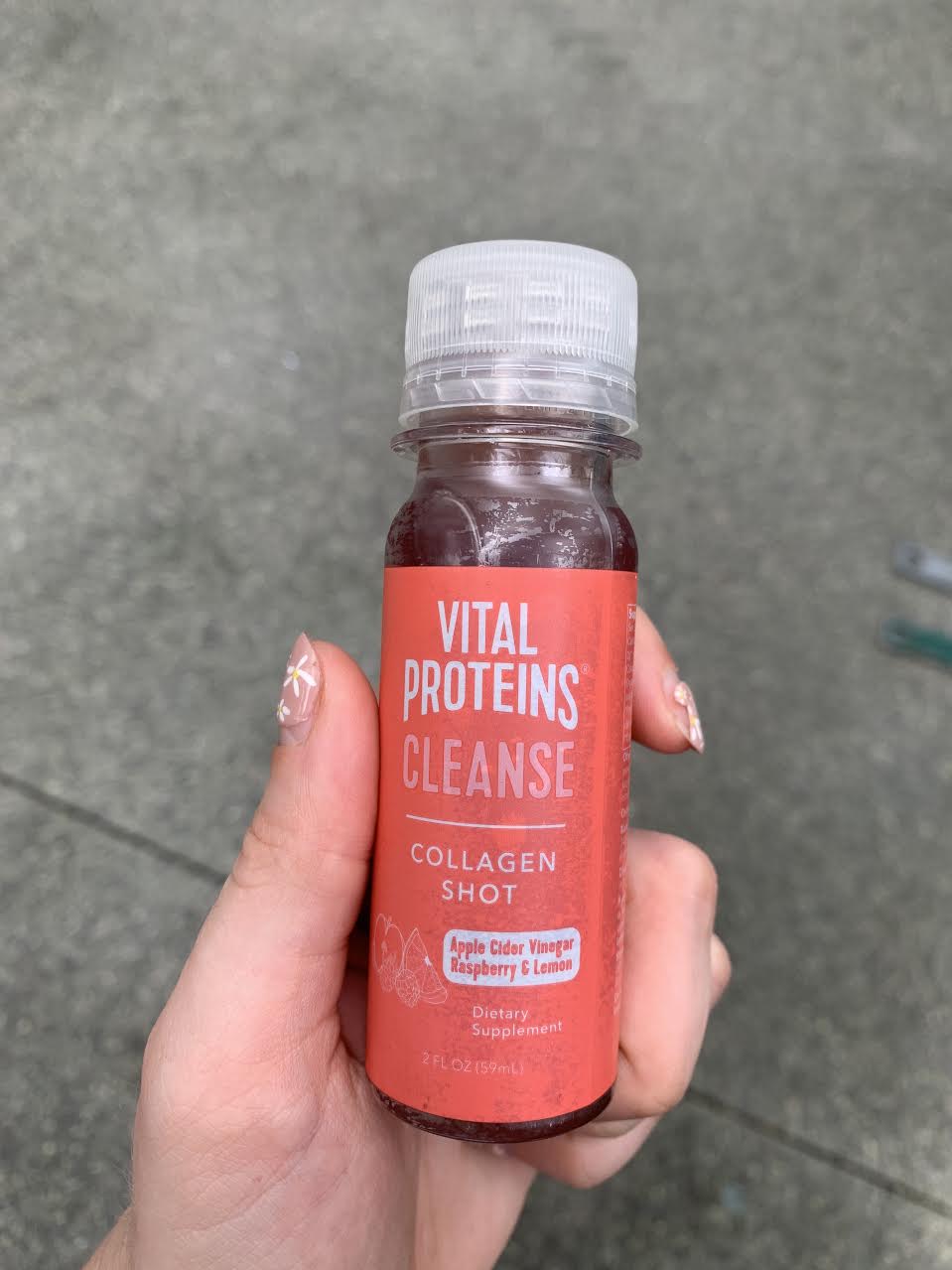 10. Cleanse Collagen Shot from Vital Proteins
Vital Proteins is known for their wide selection of collagen powders, but their latest products gets into the drinks category. They have a new range of waters and these little collagen shots. The "cleanse" shot is made with apple cider vinegar and it was surprisingly delicious (but hey, I'm just looking for any excuse to drink vinegar).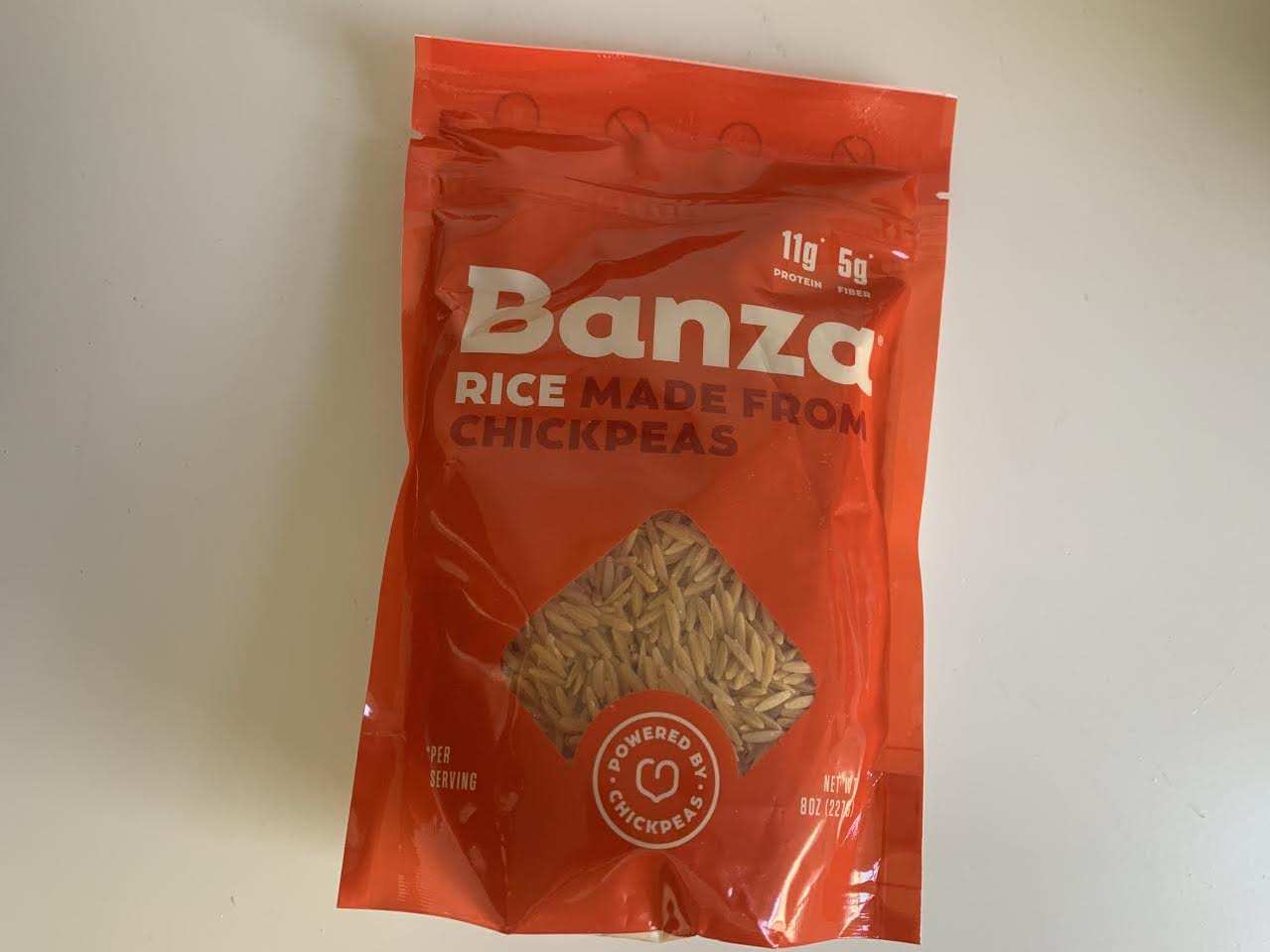 11. Chickpea Rice from Banza
I've been a huge, huge fan of Banza's boxed mac and cheese since I first had it a couple of years ago now. If you're looking for nutty, al dente pasta (that just so happens to be gluten-free!) then there's just nothing better. So, when they decided to come out with a rice alternative, I was already prepared to love it — and of course it's great. It does remind me a little bit more of orzo than rice, but that's not a deal-breaker.
Read more: Rice Made Out of Chickpeas Is Oddly Better than It Sounds
What are you excited to try?
Source: Read Full Article