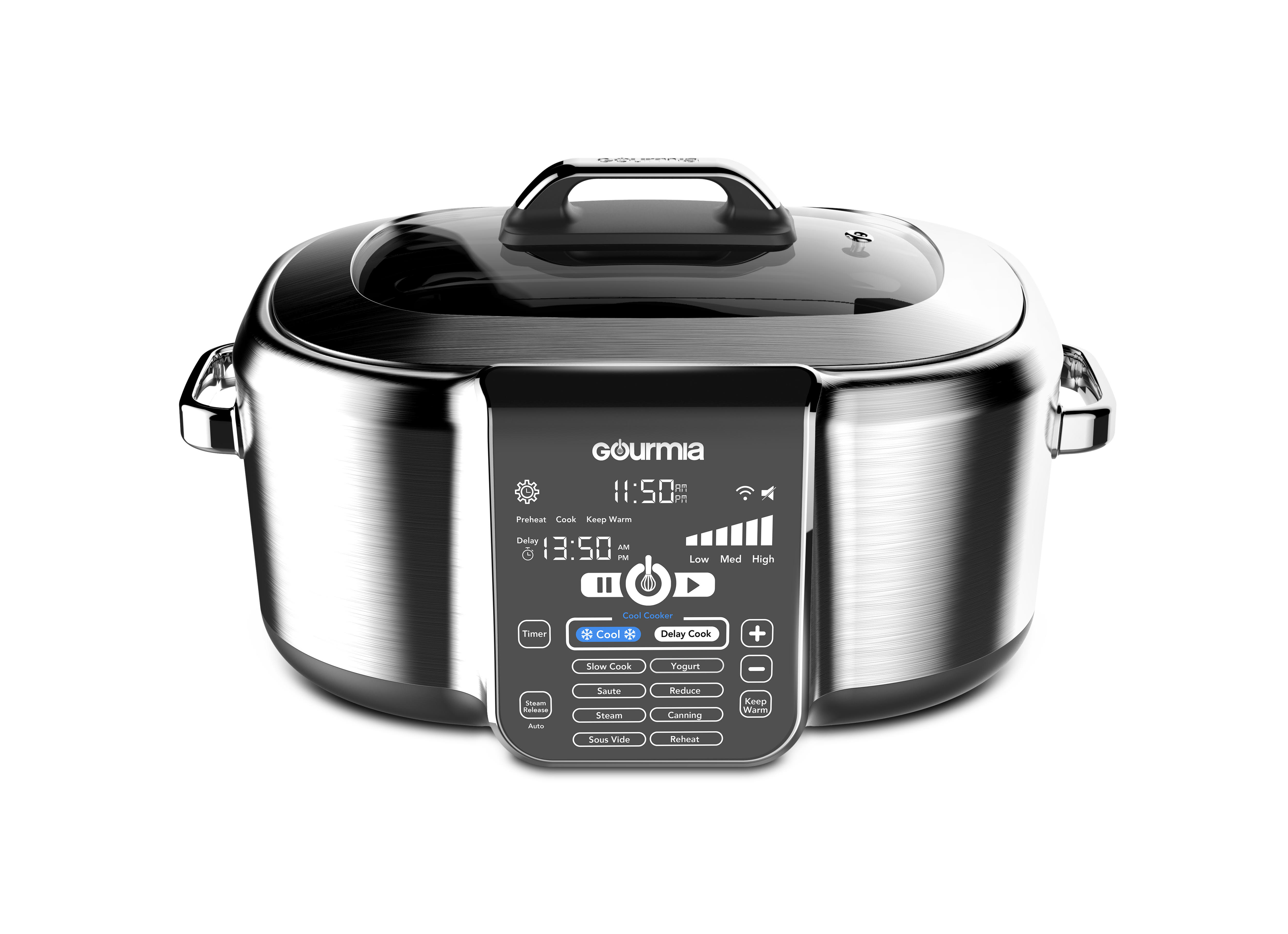 Instant Pots make a huge difference in the cooking life of many Americans, with the super-speedy pressure-cooking options and the one-pot abilities to brown and cook stews. Whole genres of cooking and food blogging have been devoted to the multi-cooker in the years since the kitchen appliance arrived on American shores. But now, reports Gear Patrol, a kitchen appliance company called Gourmia is offering a competitor that one-ups the famous pot, called the CoolCooker MultiCooker.
The name should tip you off to where this product adds function: Not only does it slow-cook and pressure-cook, but it also does a few other things (sous vide, bake, steam), and has a built-in cooling function. And that last bit is the game-changer.
Operated by an app, the refrigerate function allows you to keep ingredients cold until you're ready to cook — then gets the cooking started when you want to, from wherever you are. Alternatively, you can have it cook, then hold the dish cold. That means yogurt-makers or canners can cool the product without touching hot containers. It means that people who work in an office can change plans partway through the day and not come home to over-cooked glop.
Obviously, there is a limit to what works with this — even cold, your vegetables and meat will be marinating in liquid all day, so flavors and texture could change even before you start cooking (because I like to think on these things, it seems like freezing the broth could avoid some of that issue, since it would melt slowly in a refrigerated environment). Much will depend on the quality and speed of the transition from hot to cold and vice versa.
The thrill of the Instant Pot is, in part, how much it reduces the time spent in front of the stove. The Gourmia version takes that same advantage and adds to it the idea that life isn't predictable: It's like an Instant Pot but with insurance, if you will. Gourmia hasn't revealed any pricing or retailer information for the CoolCooker, but says that it should be available around the country later this year.
Source: Read Full Article