One of the best ways to beat the summer heat is, of course, to stay hydrated. Sure, the occasional boozy popsicles or festive cocktail is refreshing, but most of the time you want something a little lower in alcohol (and maybe even calories) to enjoy poolside. But plain old water isn't much fun. Luckily, Trader Joe's has the perfect, booze-less summer beverage for 2019—sparkling watermelon juice!
Related: How to Cut Watermelon
TJ's just announced this new juice-sparkling water hybrid on their website yesterday morning, and we are already dreaming about sipping on these all season long. Made simply with watermelon juice, carbon dioxide and a little citric and ascorbic acids, this is a canned beverage you can actually feel good about enjoying. Even better, just one eight-ounce can gives a 2 gram fiber boost as well as 15 percent of your daily potassium recommendation. Cheers to that!
Related: Is Watermelon Healthy? Plus More Summer Myths Explained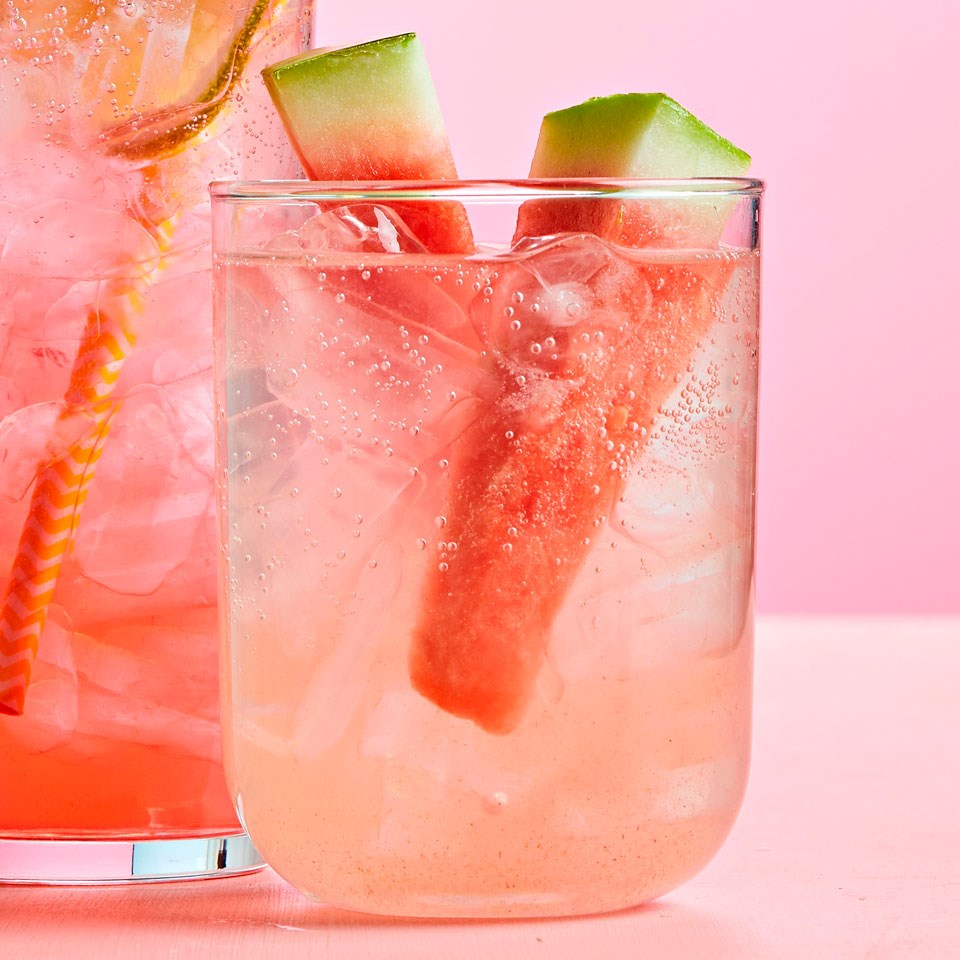 Pictured recipe: Watermelon Cucumber Basil Seltzer
While these cute cans are refreshing on their own, they would make the perfect base for a variety of summer drinks. Our Watermelon Cucumber Basil Seltzer or Watermelon Agua Fresca are the ideal stages to let this sparkling drink shine. (And if you don't happen to have a Trader Joe's near you, whip up one of these drinks instead.)
However, if you're looking for something a bit more boozy, this juice would be a nice replacement for ginger ale in our Watermelon Gin Fizz or added to our favorite Jalepeño-Watermelon Margarita recipe. It would even add some fun fizzy-ness over a scoop of our Watermelon Sorbet.
However you choose to use it, this new Sparkling Watermelon Juice is the perfect kid- and adult-friendly beverage for sipping on this summer. This beverage comes in four packs of 8.45-ounce cans for $3.99. Happy sipping!
Related: The Best (and Worst) Deals at Trader Joe's
This article originally appeared on EatingWell.
Source: Read Full Article