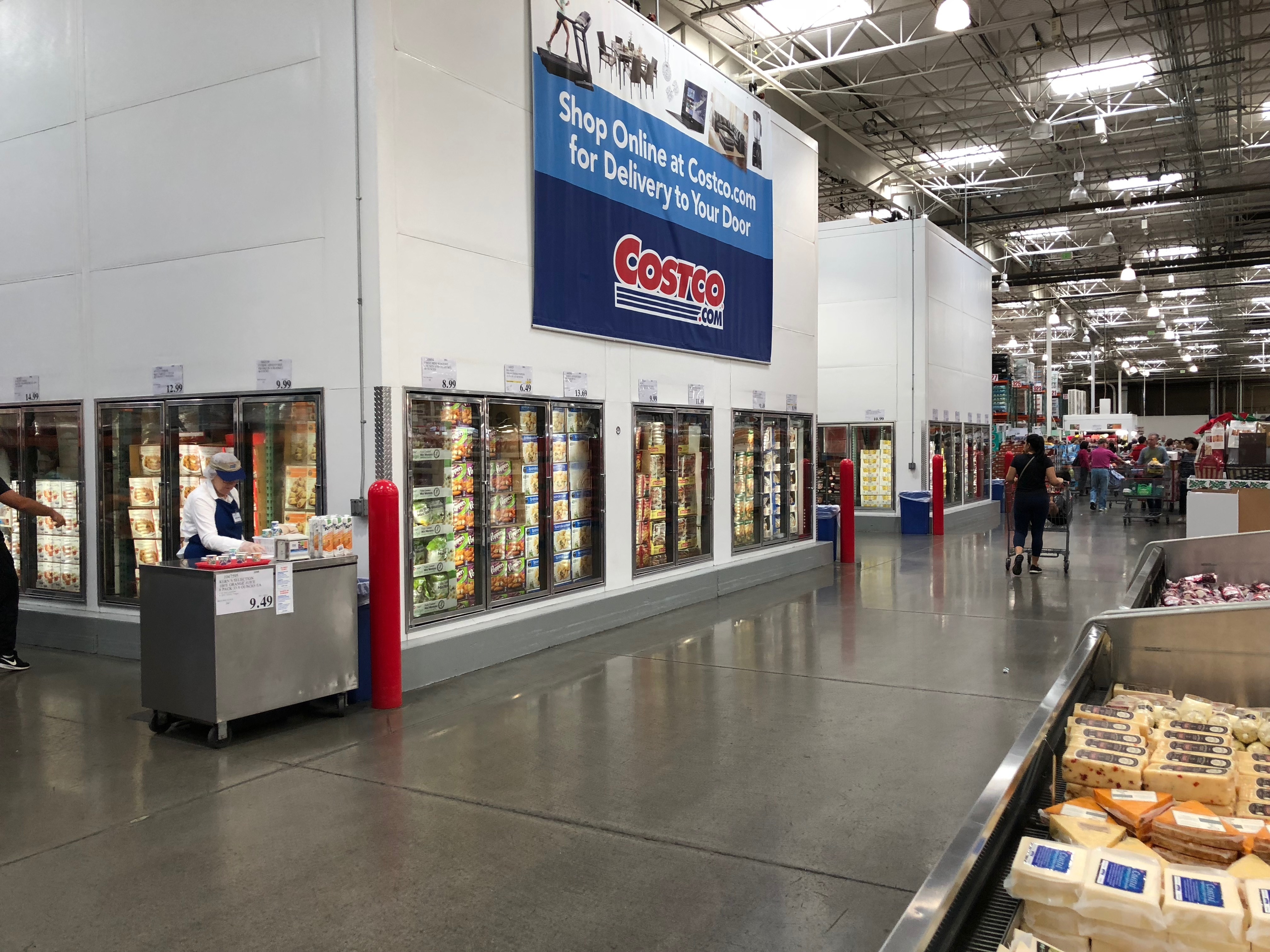 If you've read any of my stories here on Kitchn, you probably already know that I'm a total Costco fanatic. And if you've read this specific story of mine on Kitchn, you know that I'm very partial to the Costco freezer section. See, most people write off the freezer section because they think it's full of unhealthy processed junk. While that sort of stuff is in there, you can definitely still find good-for-you products in the freezer aisle. And new additions come out all the time.
So, I bring you this list: five new, healthy groceries that I'm currently loving from the Costco freezer section.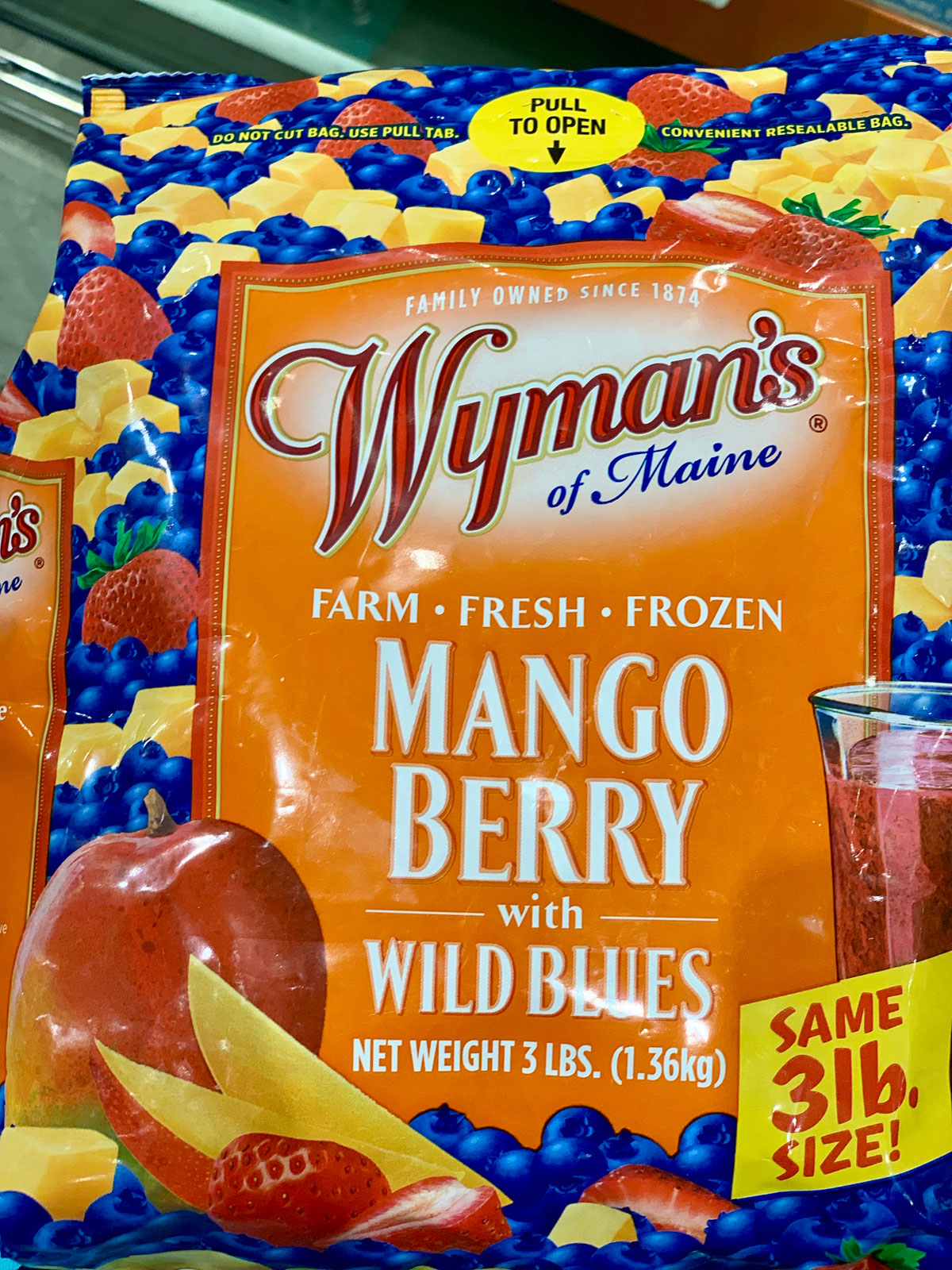 1. Wyman's Mango Berry with Wild Blues, $6.50 for three pounds
Wild blueberries are one of the trendiest and healthiest ingredients you can add to your daily diet. They're the perfect smoothie ingredient, but why not add in some juicy mango slices and sweet-and-tart strawberries, too? That's why I love this new blend by Wyman's and was excited to see this pop up in the frozen food section at my local store. This blend is full of fiber, vitamin C, and antioxidants — and has no added fats, sugars, or preservatives of any kind!
Tip: One word here: smoothies!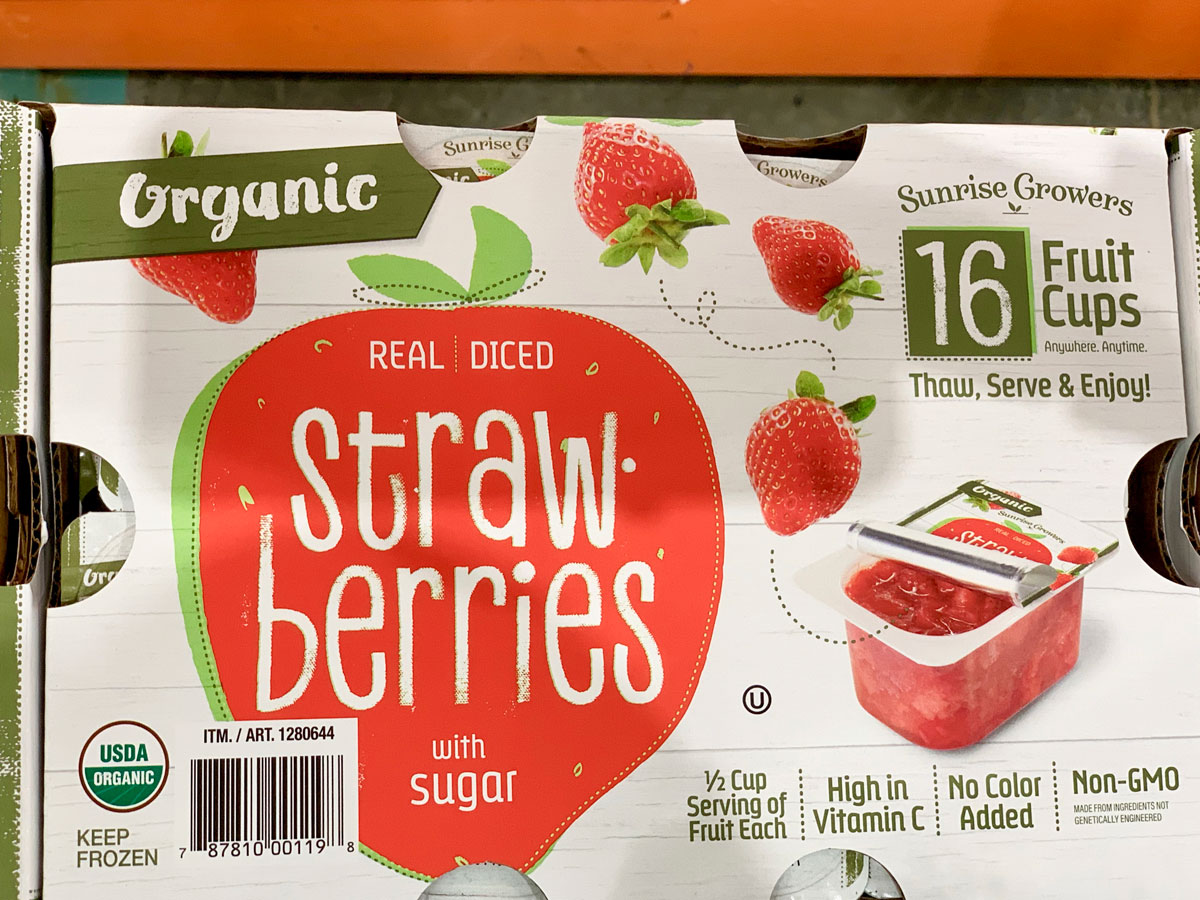 2. Sunrise Growers Organic Diced Strawberries, $10 for 16 fruit cups
Strawberries are one of my favorite fruits because they're tasty and they offer 100 percent of your daily vitamin C per cup. Although these cups have a little bit of organic sugar added to them, the amount is very small. With no preservatives, pesticides, or artificial flavors of any kind, these are a smart choice all the way around.
Tip: Keep these cups on hand if you're looking for a healthy nighttime treat or trying to replace processed snacks in your diet. You could even eat these with some plain yogurt as a good dessert option!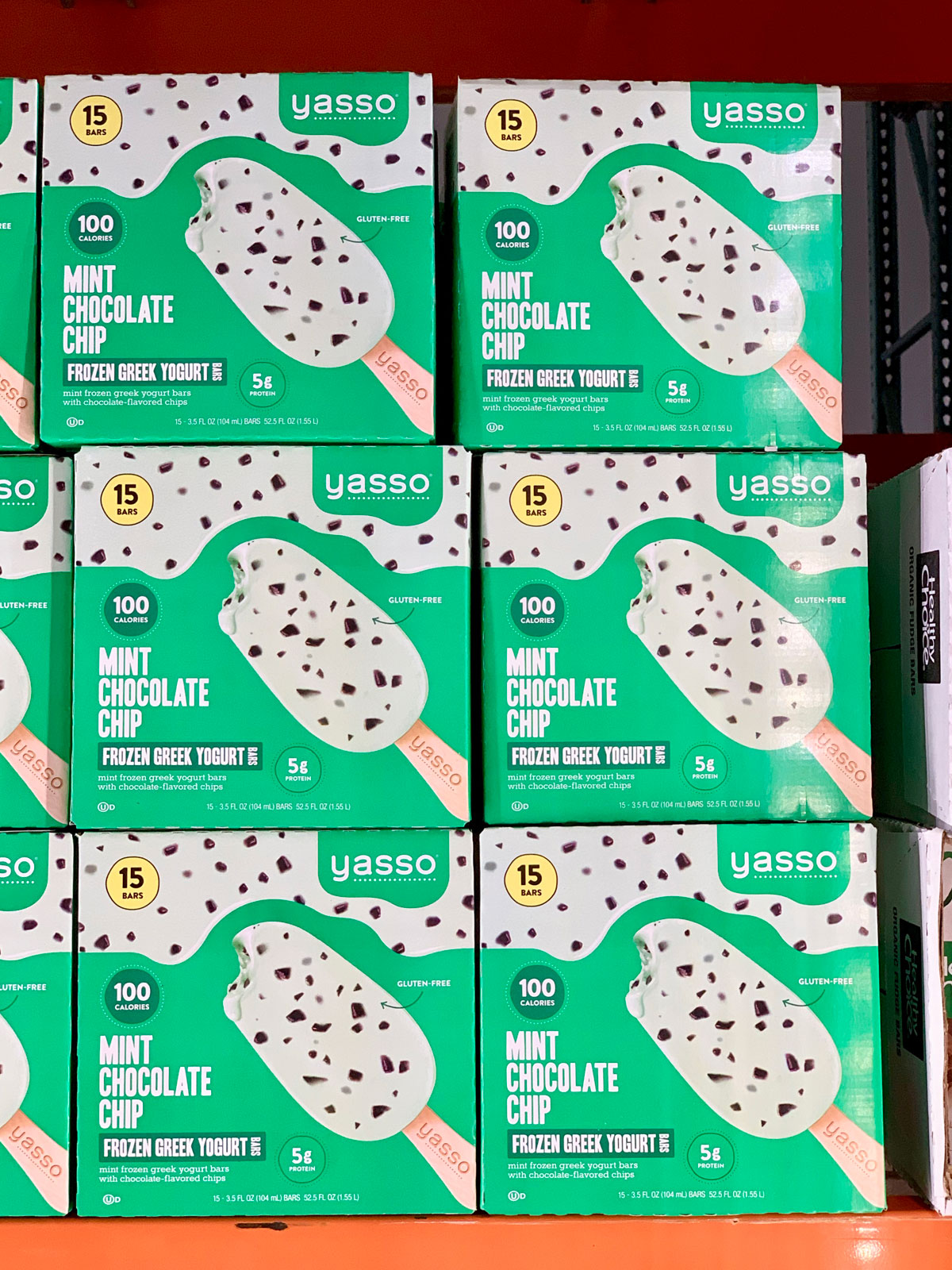 3. Yasso Mint Chocolate Chip Frozen Greek Yogurt Bars, $12 for 15
Yasso frozen Greek yogurt bars have been popular for a while now and have always been sold at some Costco clubs, but this flavor has only recently become available at my local store. I super appreciate that these bars are a healthier option and still feel indulgent.
These bars are a smart choice for a few reasons: They're only 100 calories, have zero artificial ingredients of any kind, and are very low in added sugars with just over a teaspoon in most of the bars (including this variety). They're also made with frozen nonfat Greek yogurt, so they're rich in protein.
Tip: Try one of these when an ice cream craving hits or when you're looking to snack on something and don't want to undo the other healthy choices you made earlier in the day.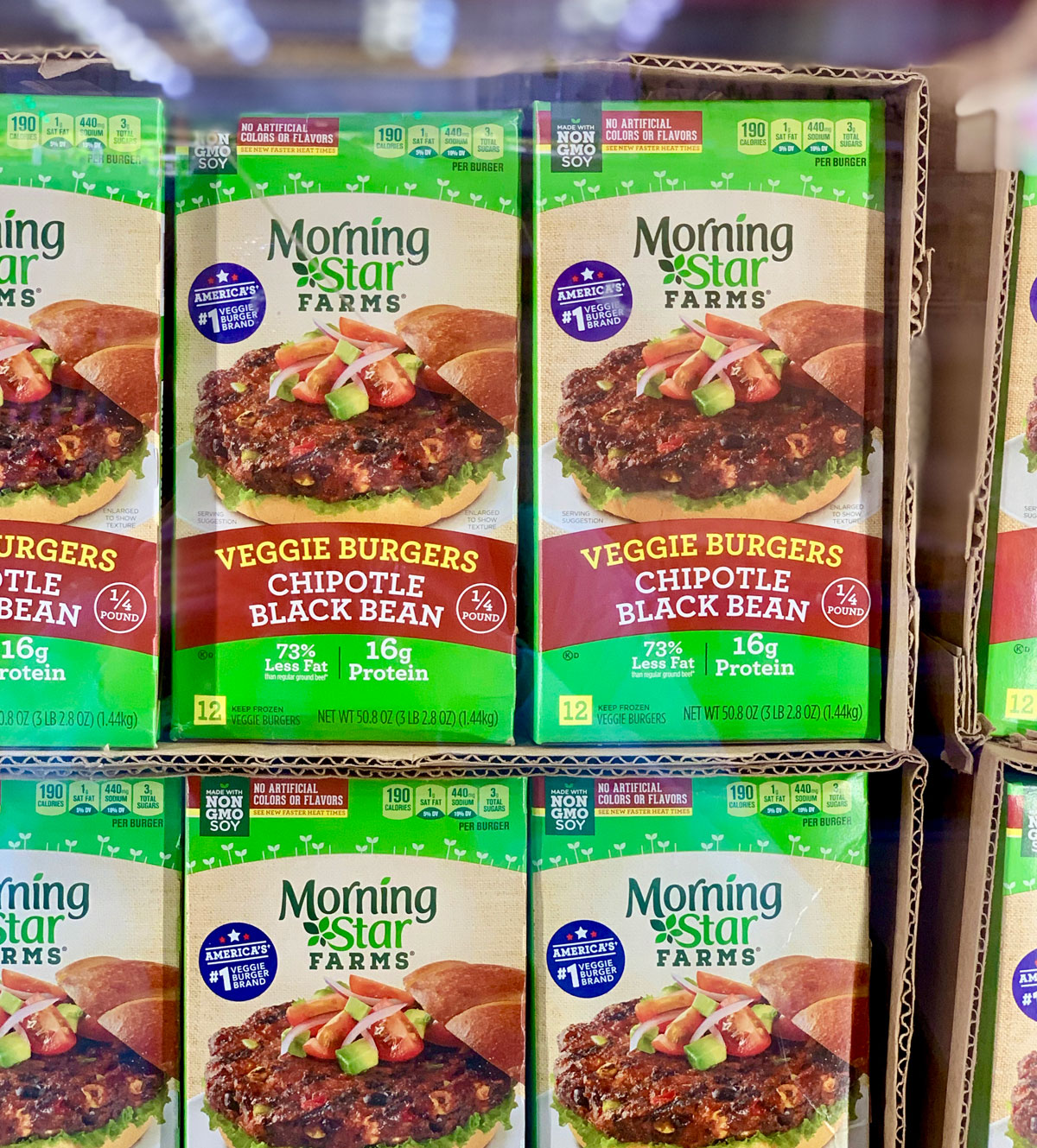 4. MorningStar Farms Chipotle Black Bean Veggie Burgers, $15 for 12 patties
MorningStar Farms has been the leading brand of veggie burgers for years, so I was excited to see this new version pop up at Costco. These spicy bean burgers would make the perfect Meatless Monday meal option if you're looking to add more plant-based protein to your diet — or you're just craving a hearty veggie burger on a busy weeknight. Even my omnivore brother loves these!
While they're a bit high in sodium, I like that they have no artificial preservatives or flavors and have only 3 grams of sugar per serving. They also offer 16 grams of protein per patty and have 73 percent less fat than regular beef patties.
Tip: Grill one of these up for a savory dinner (with or without the bun) or enjoy them crumbled into a breakfast entrée with some fresh greens or veggies for more antioxidants, fiber, and vitamin C.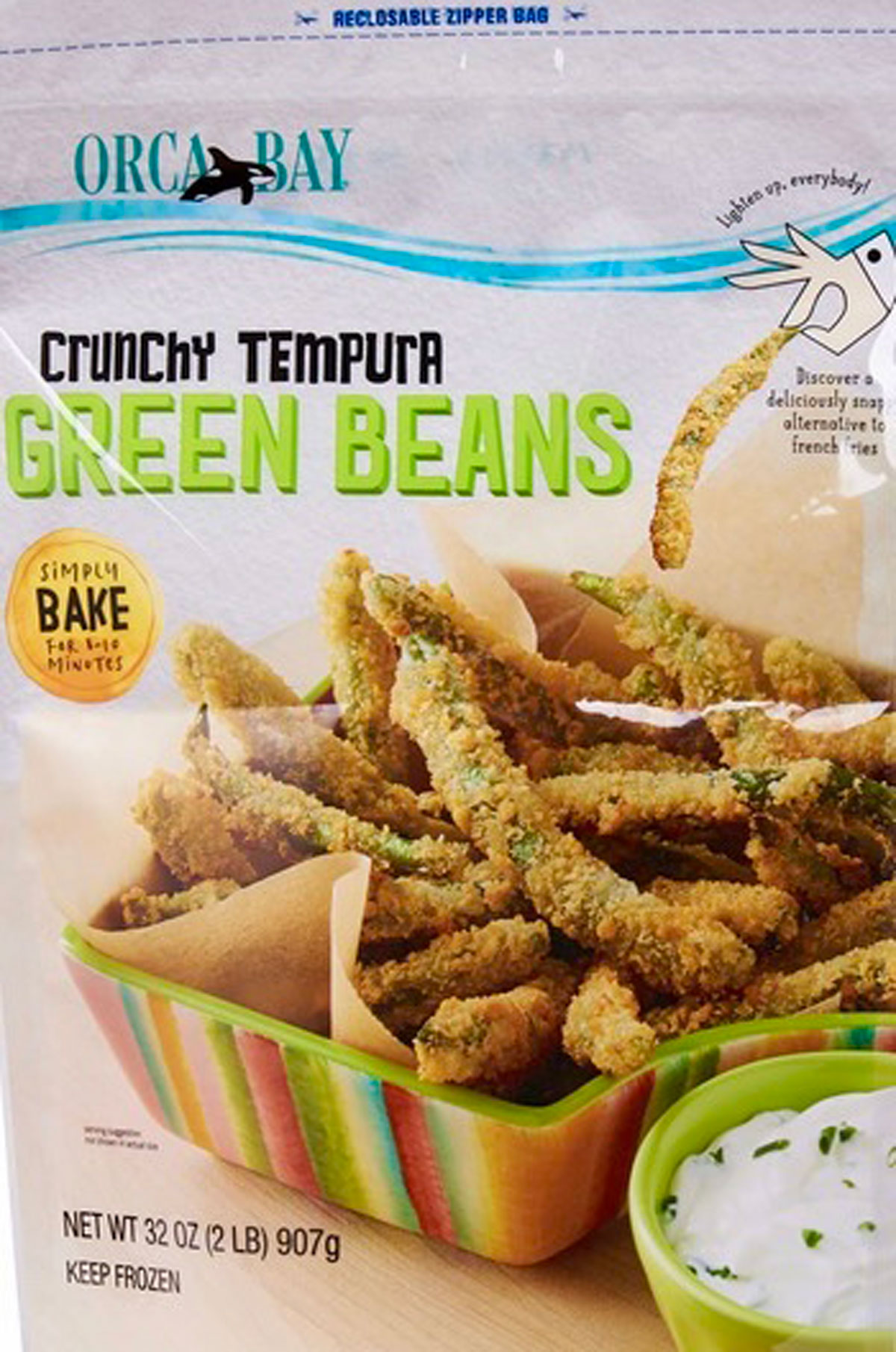 5. Orca Bay Crunchy Tempura Green Beans, $9 for 32 ounces
Cool new takes on veggies (like tots!) are getting more and more popular these days. With no trans fats or unhealthy oils included, these green beans are one of the smarter choices I've seen available lately. They're also dairy- and egg-free, and are suitable for vegan diets. Plus, they're coated with whole-wheat flour and made with real, recognizable ingredients without a high amount of sodium. And they bake up in just minutes.
Tip: Think of these not as a replacement to regular green beans (a health hero, no doubt), but more as a healthier alternative to traditional frozen french fries. I suggest serving them with your favorite condiment, or giving them a rough chop and mixing them into sautéed vegetable dishes or salads for an added crunch.
Have you seen any smart choices in the Costco freezer section lately?
Source: Read Full Article