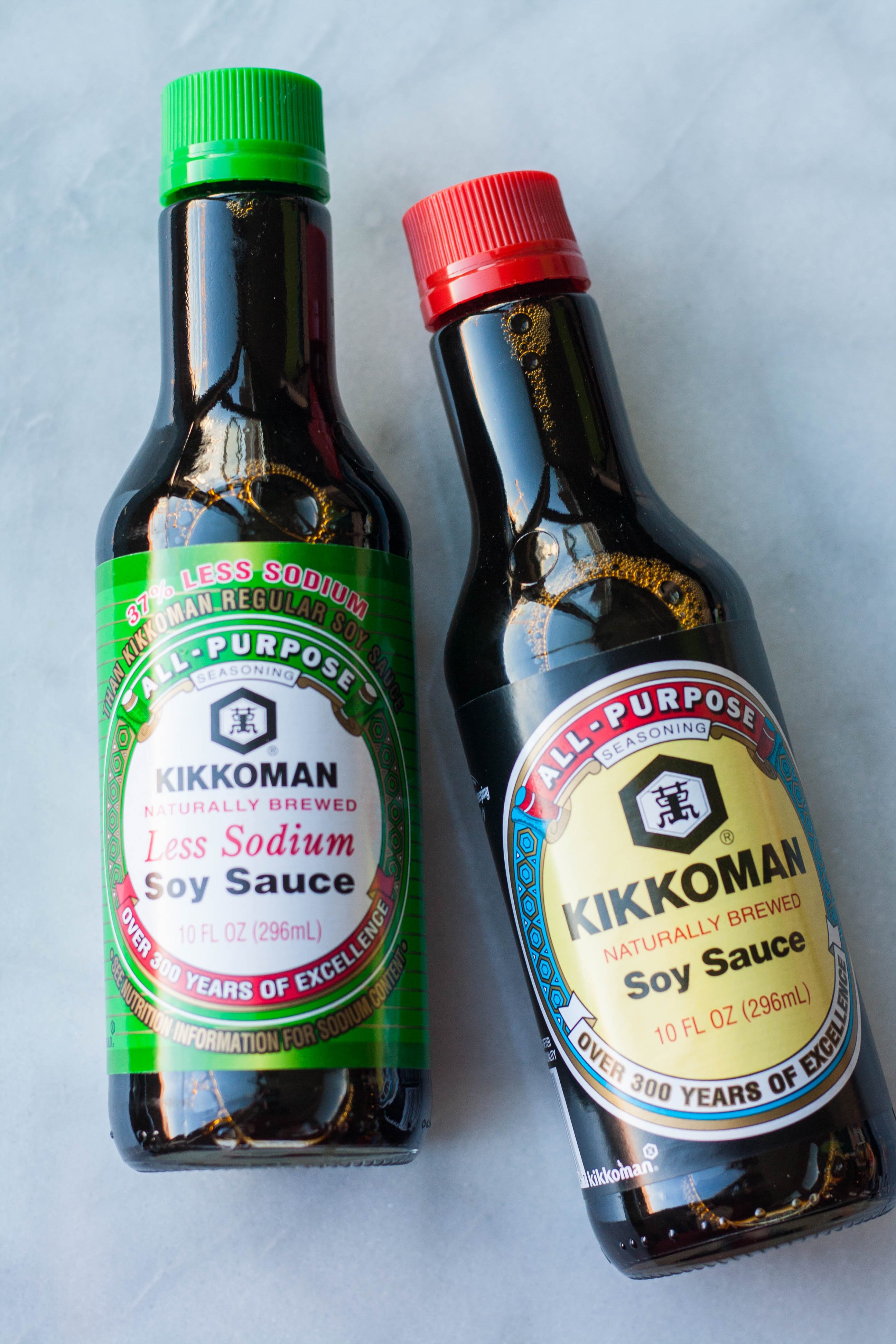 James Beard award-winning cookbook author and breakout Netflix star of Salt Fat Acid Heat, Samin Nosrat, is here to once again school us all on how to transform our attitudes about home cooking. This time she's weighing in on whether or not we need to start buying artisan soy sauce.
In one episode of her Netflix docu-series, fans might remember her visit to Japan, where she watched soy sauce being made the traditional way, aged in oak barrels for years at a time by craftsmen trained in the soy sauce arts. In an age where everything from doughnuts to candles are artisanal, it might be tempting to imagine your pantry stocked with the finest Japanese soy sauce, sourced directly from those barrels, but Nosrat has some news for you: Just because it's got a hefty price tag doesn't mean it's actually worth buying.
In an interview with The Seattle Times, Nosrat said that her message is "just cook something — cook anything!" Of course, there's nothing wrong with buying expensive, organic, local ingredients, but those aren't the only materials that make a delicious meal (and you certainly shouldn't judge other people for choosing not to buy those ingredients). She adds that she encourages people to take up cooking of all kinds because it "gets us away from our screens and into our kitchens."
Read more: Why Netflix star chef Samin Nosrat says you don't have to buy that super-expensive soy sauce from The Seattle Times
But if you do decide to spring for the expensive stuff, it'll cost you about $20 for an 18-ounce bottle, and a little goes a long way since it typically has a richer, more intense flavor. Nosrat uses hers on a bowl of rice topped with butter, or on grilled chicken. But she emphasizes that if you have the normal, store-bought soy sauce don't let that discourage you from stepping into the kitchen and trying out a new recipe.
In fact, Nosrat might be a world-famous chef, but she still regularly uses relatively inexpensive ingredients that you can find in just about any grocery store in the country: She's a fan of Kirkland brand olive oil (yes, the one you get at Costco), and Diamond Crystal kosher salt.
So whether your kitchen is stocked with the finest ingredients from around the world or you're sticking to the tried-and-true grocery store classics, all that matters is that you're cooking food you love, and having fun doing it.
Source: Read Full Article