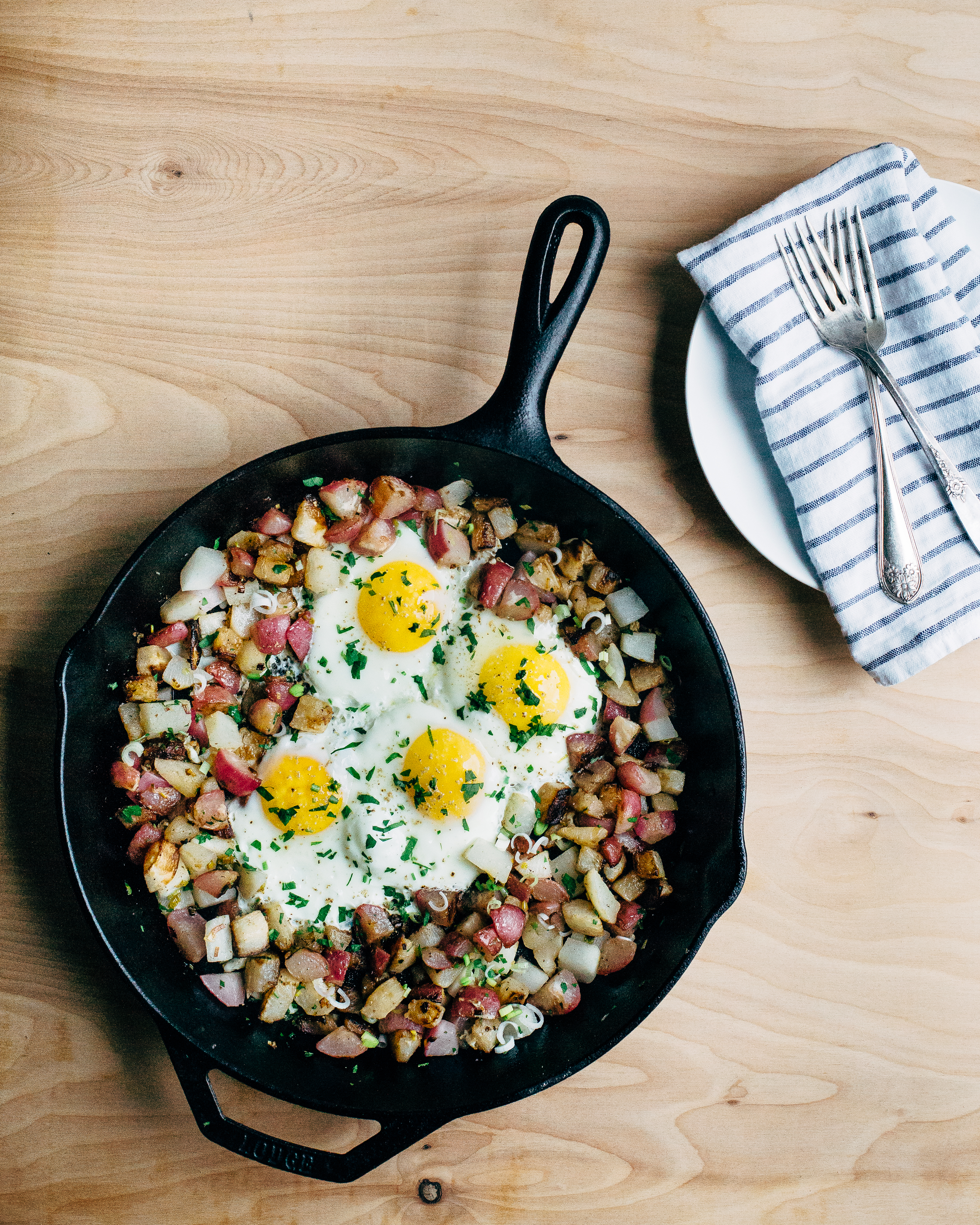 A Lodge cast iron skillet is about as perfect as cookware gets. It gets better and better as you use it, a well-seasoned one can give any nonstick pan a run for its money, and it can go from the stovetop to the oven to the table. All of that's to say that it's hard to imagine improving on Lodge cast iron. And yet … it's been done.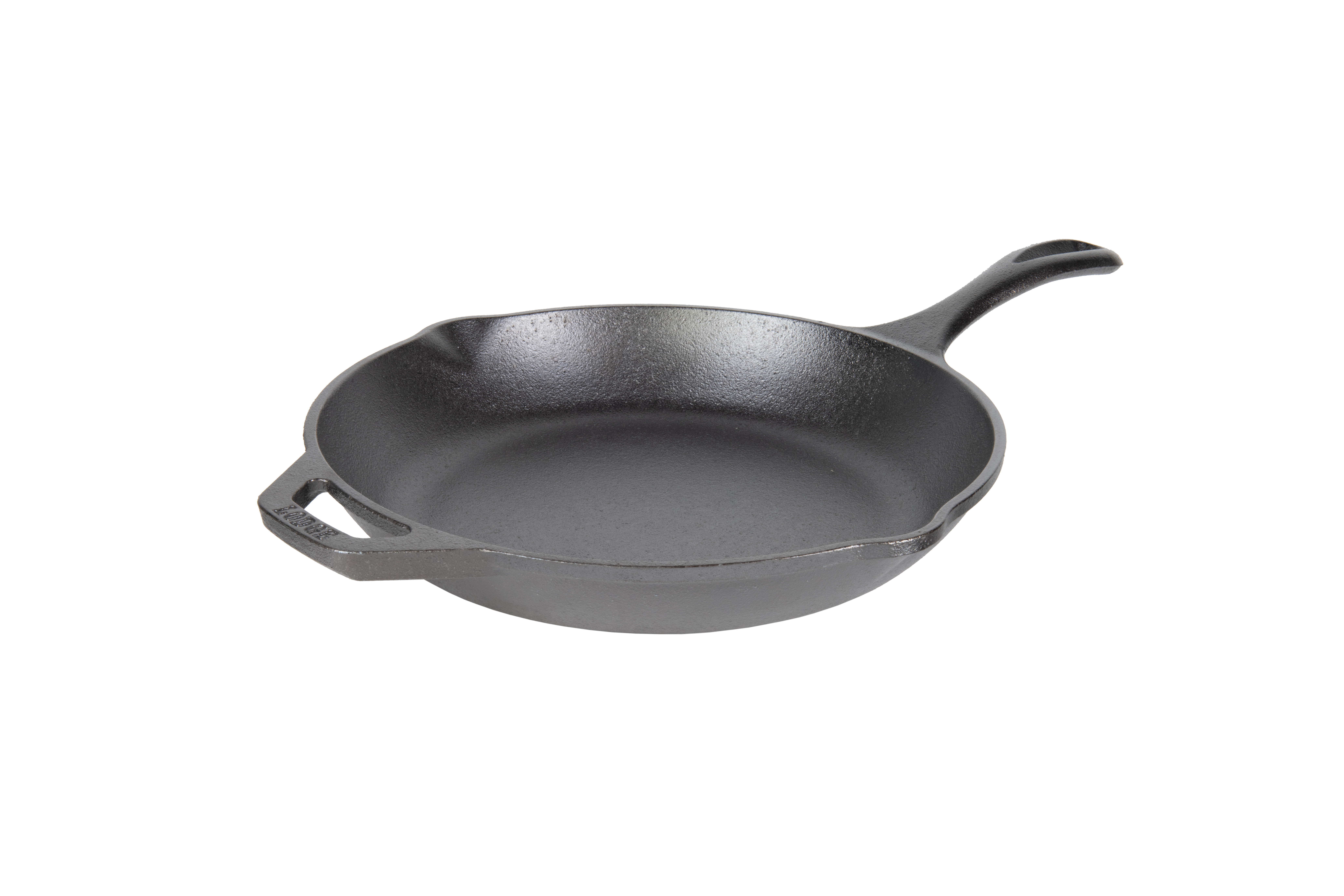 Lodge just released its Chef Collection, which is 15 percent lighter and more ergonomic than the cast iron in the brand's main line. What does a 15 percent weight loss feel like? That's around half a pound from a 10-inch skillet and more than a pound from a 12-inch one! When you're struggling to pull a full skillet out of the oven, that's enough to make a big difference. Brand designers also worked to elongate the handles and give them a more natural taper (for comfort!) and they tweaked the side walls so that you can really get in there with a spatula (for neater and easier cooking!).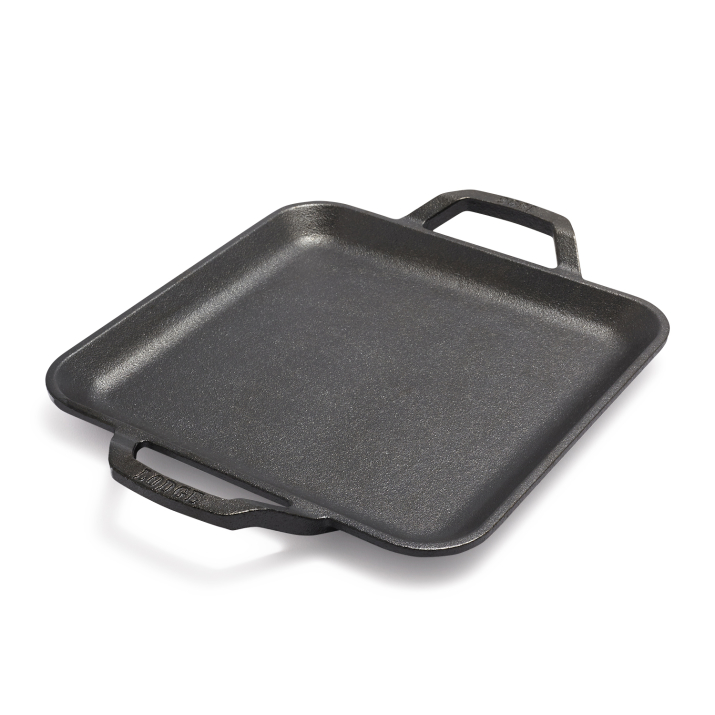 There are six pieces in the new line — all of which are made in Lodge's Tennessee-based foundry — and you can find them all now at Sur la Table.
10-Inch Chef Style Skillet, $30
12-Inch Chef Style Skillet, $40
11-Inch Square Grill Pan, $40
11-Inch Square Griddle, $40
3-Quart Everyday Pan with Glass Lid, $65
3.75-Quart Stir Fry Skillet, $65
More on Cast Iron
Store Your Cast Iron with This One Thing to Make It Last Longer

How To Season a Cast Iron Skillet

25 Cast Iron Skillet Recipes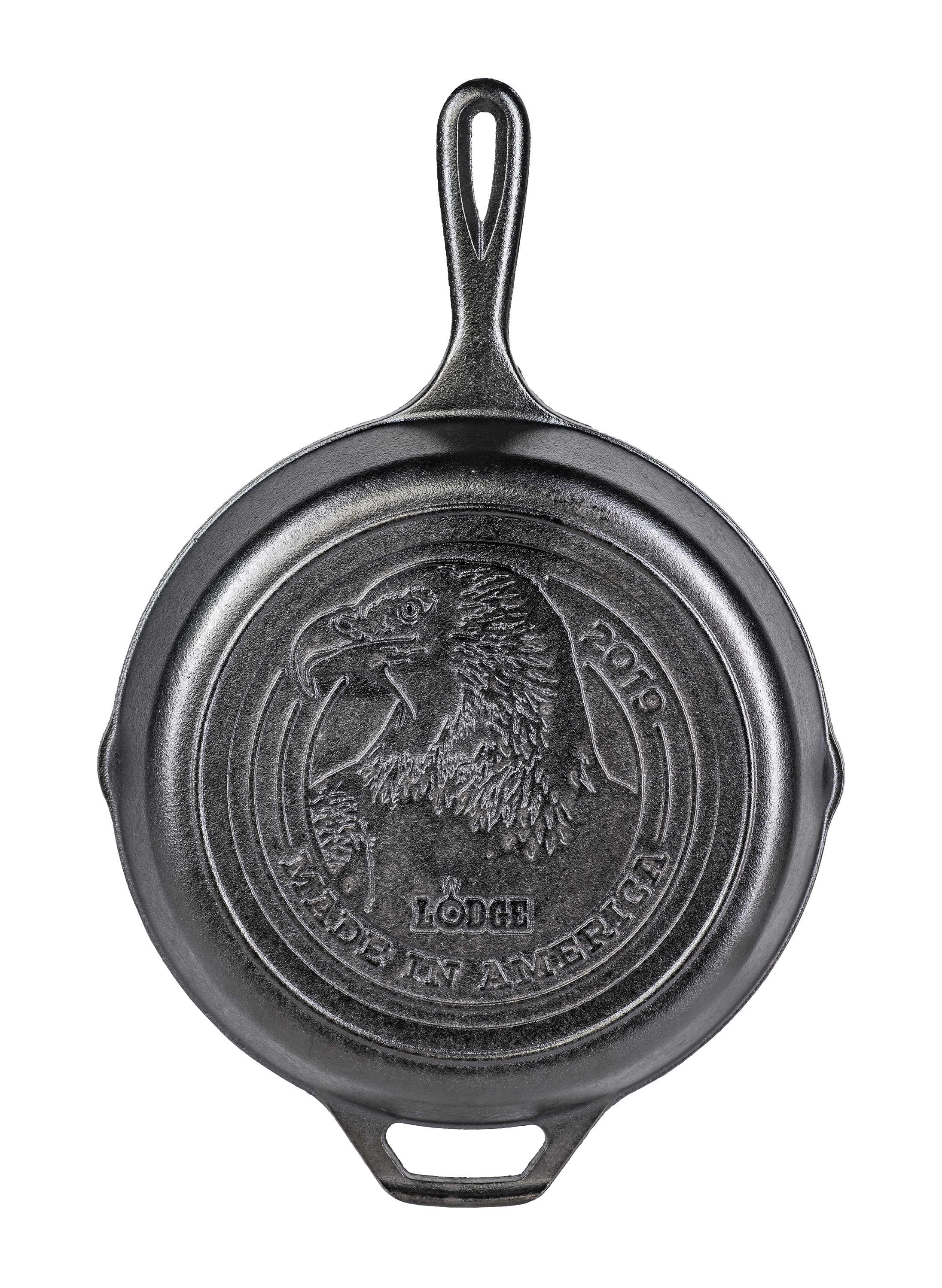 The brand also just announced its second annual Made In America Series Skillet. This year, it's a 10.25-inch skillet with a custom imprinted American Bald Eagle on the base. It will be available starting May for $20.
What do you think of the lighter cookware?
Source: Read Full Article