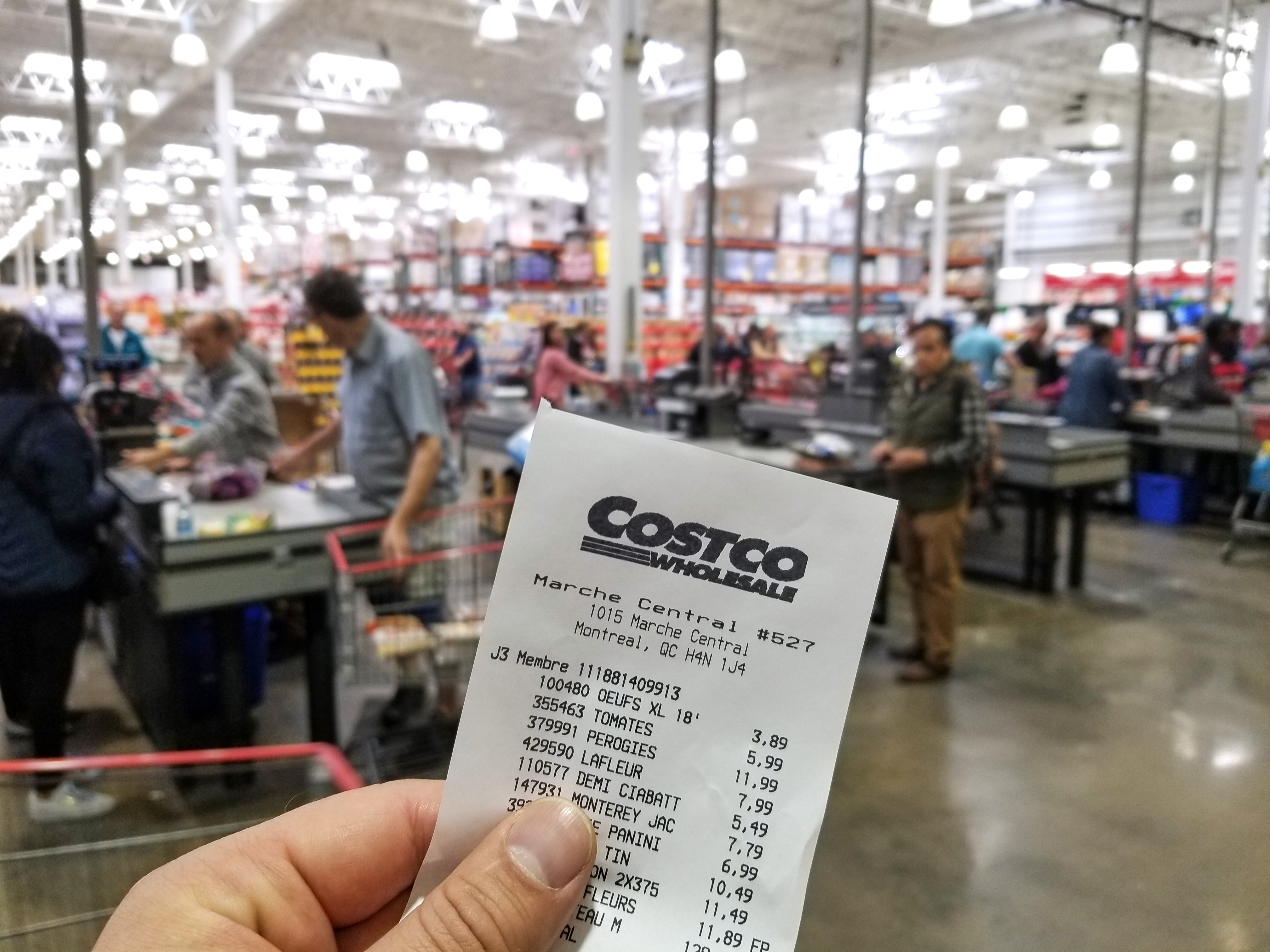 I live in the Hamptons, where milk costs $8 a gallon.
I depend on a freelance paycheck, am raising a family, and find that living and eating well in an expensive community defies possibility. So I issued myself a challenge: Save time, money, and effort by doing one massive Costco shopping trip and getting enough to feed my family for one month. Would it be possible to drag out produce so that we didn't feel beholden to the whims of starch? I intended to find out.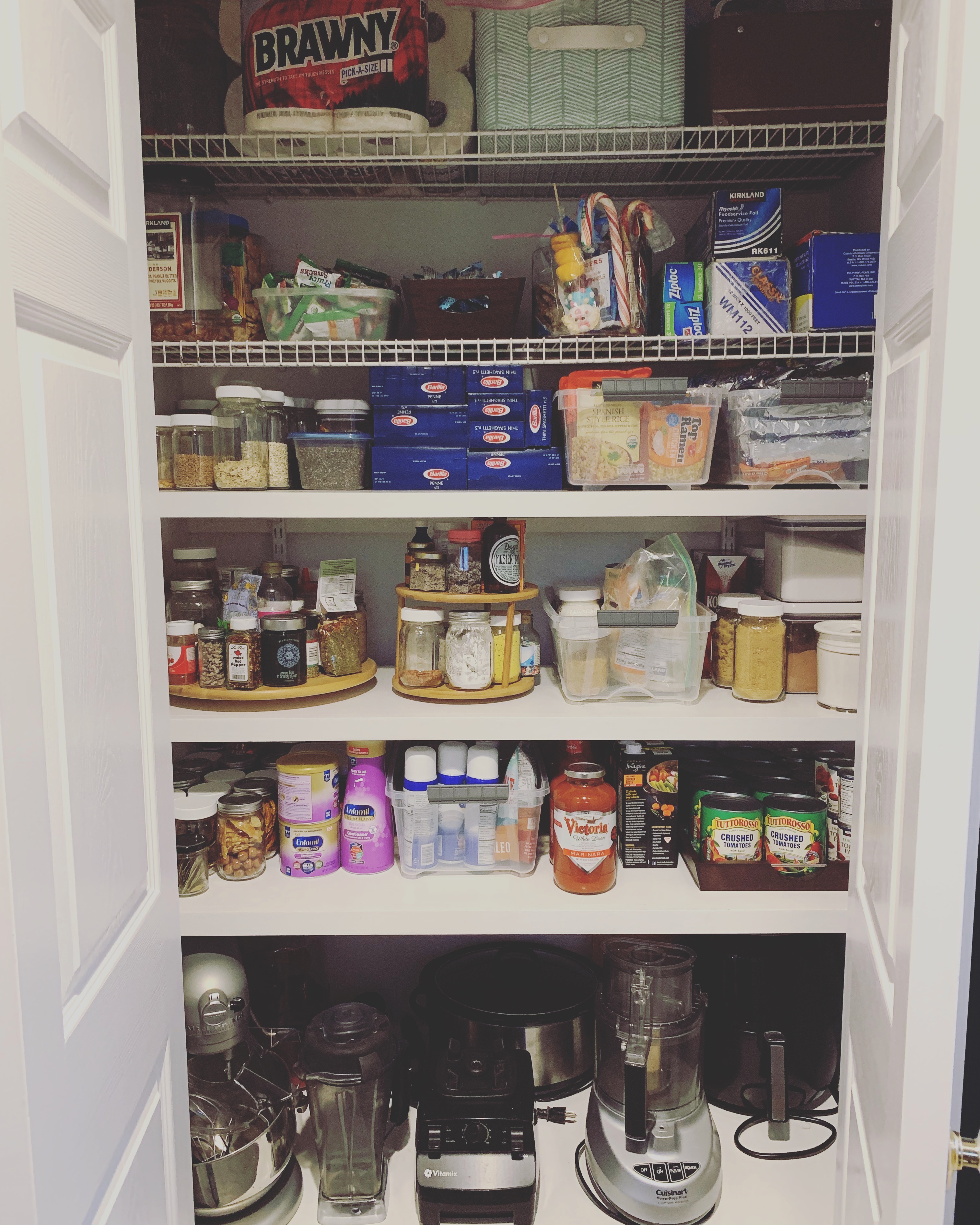 The Preparation
One cannot reasonably expect to shop for an entire month without preparation. This meant investing in a chest freezer, which I scored for $175 and knew would come in handy long after this experiment ended. I removed everything from my pantry, Marie Kondo-style, and discarded the things I didn't need (farewell, Christmas candy from 2017!) and gave dedicated space to the things I did. In organizing my pantry, I found a substantial selection of still-good spices, oils, vinegars, and assorted condiments that I was sure could supplement a month of bulk eating.
Staples included chicken stock, ramen noodles (strictly for repurposing), protein powder, soy sauce, quinoa, various shapes of pasta, tortilla chips, salsa, canned tomatoes, tomato paste, olive oil, Frank's Red Hot, Worcestershire sauce, rice, chia seeds, olives, and beans.
The Strategy
A trip to the warehouse can be an all-day endeavor, and a grocery list is not enough. When writing my list, I organized it by section (freezer, dry goods, bakery, butcher, etc.) so that I knew what I'd be looking for when I arrived. If I didn't see something on my list — Costco doesn't carry every single niche item you may need — I vowed to move on quickly. I could use something else, or cross it off my list entirely.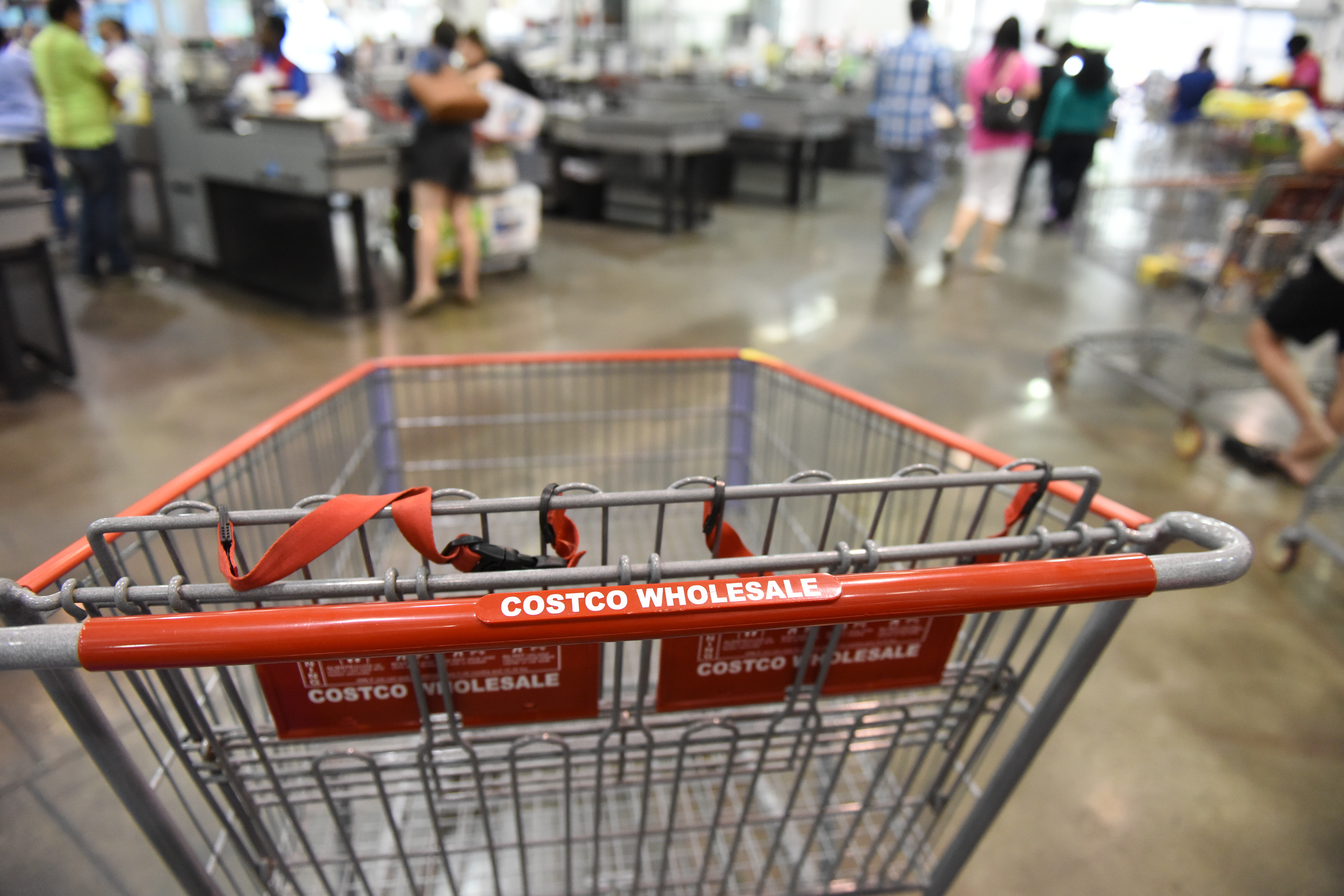 The Shopping
As the mother of two young children, I was forced into some convenience acquisitions (baby formula, chicken nuggets, macaroni and cheese), but the majority of my purchases were not, emphatically, prepared foods. I purchased a double-tiered sheet of eggs, milk, shredded Parmesan, a wheel of brie, Stonyfield organic strawberry smoothies, and a ball of mozzarella that I would later slice into portions and freeze. I bought frozen fruits and vegetables, pie dough, pizza dough, shrimp, tortillas.
I chose produce that could stand at least a week in the fridge, or longer on the countertop — or that I could freeze or reinvent. My choices included basil, cilantro, cherry tomatoes, bell peppers, avocados, potatoes, onions, garlic, broccoli, mushrooms, scallions, and apples. At the bakery, I bought bread for the freezer, including rolls for sandwiches and longer breads that I could use to make subs. And then there was the meat: ground turkey, pre-split "party wings," sirloin steaks, flank steaks, pork chops, pork tenderloins, sweet Italian sausages, brisket, pork belly, bacon, hot dogs, ground beef, and chicken breasts.
In total, I spent about $600, but I now realize I could have easily spent far less; I still have a half-freezer full of meat. Whatever, though — $600 a month on food is still less than the USDA suggests I spend on the low-cost meal plan. And again, it was just one trip to one store!
Related: This Is How Much You Should Spend on Food and Groceries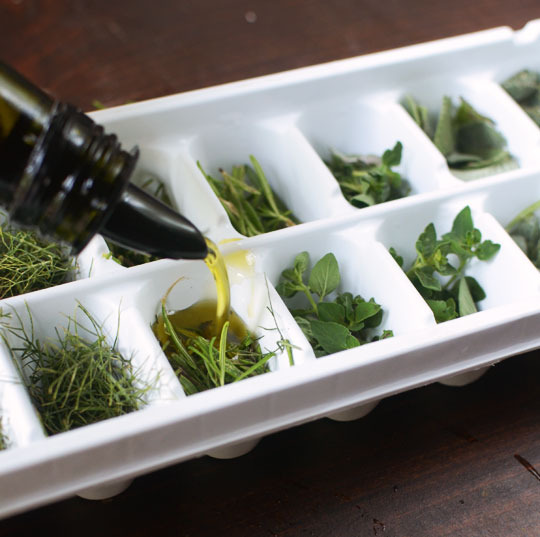 The Aftermath
Costco meat, in particular, comes in outrageous sizes. At home, I opened the packaging and Cryovac-ed individual portions. If you don't have a similar system at home, you can tightly wrap pieces of meat in plastic wrap and freeze them in bags. Delicate herbs, like cilantro and basil, immediately went into ice cube trays with some high-quality olive oil and into the freezer (see: Freeze & Preserve Fresh Herbs in Olive Oil). Extra scallions were cut in large pieces, wrapped in plastic, and tossed into the freezer.
Related: Freezer Savvy: The Best Way to Freeze (and Thaw!) Meat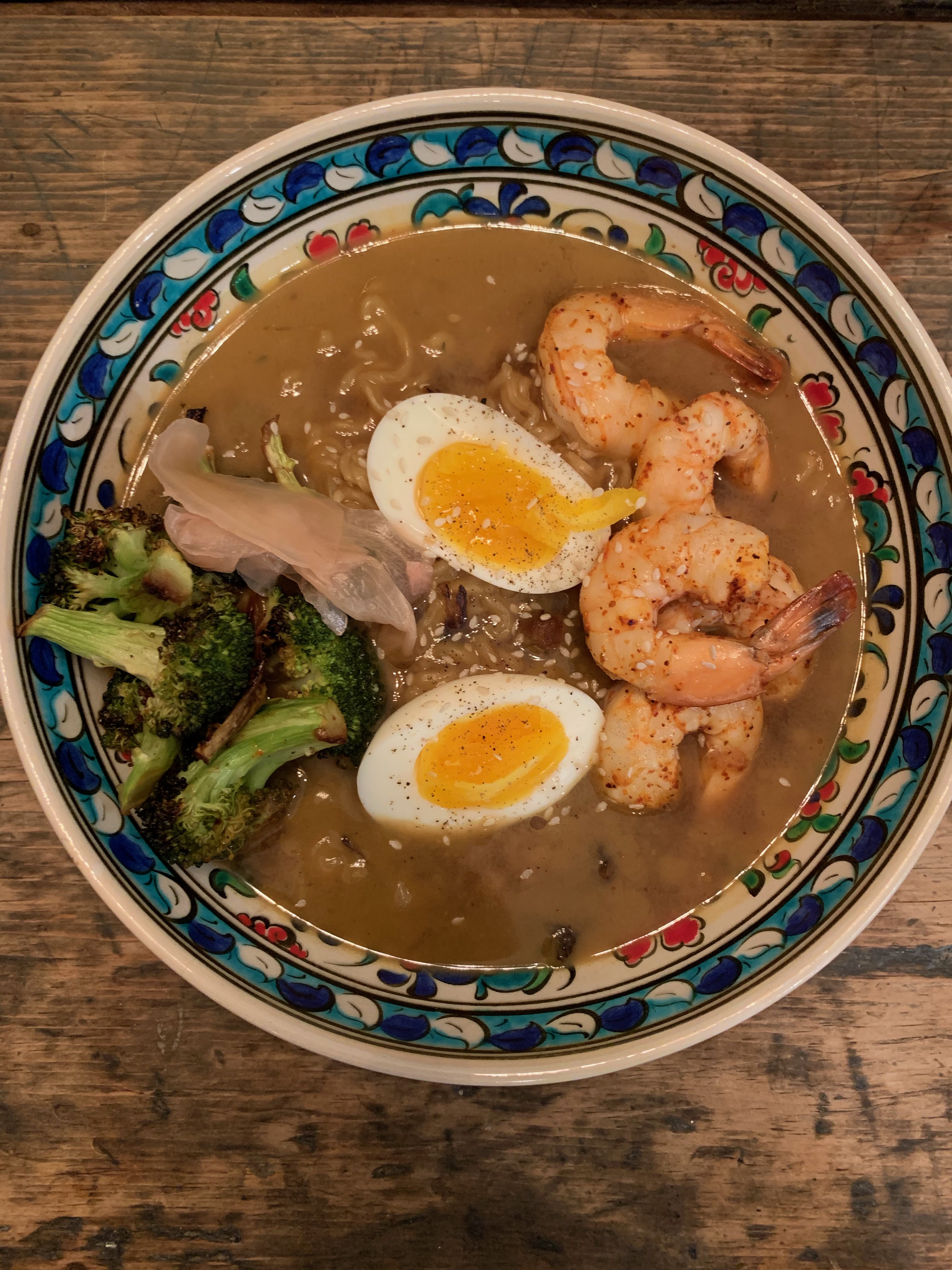 The Meals
Knowing that certain vegetables were bound to expire first (broccoli before spinach, for instance) informed my cooking rotation. I used ramen noodles to make shrimp ramen (fortifying the chicken broth with shrimp shells) with charred broccoli, soft-cooked eggs, and sliced pickled ginger from my well-stocked pantry. Pizza was a reliable Friday night go-to — throw some of those onions in a Dutch oven with garlic and olive oil, add tomato paste and canned, crushed tomatoes, cook for 15 minutes, and you have a reliable sauce. Sausage and peppers was an easy way to use all those multi-colored bells, as were countless stir-fries, featuring shrimp and chicken.
We ate pasta, of course — pasta with Béchamel and peas, pasta with mushrooms, pasta with broccoli — sometimes served with a fresh caprese salad and sometimes served with nothing at all. One night, we ate only baked Brie and bread. Tomato soup, an easy favorite elevated with basil-infused olive oil, took 10 minutes of active cooking time.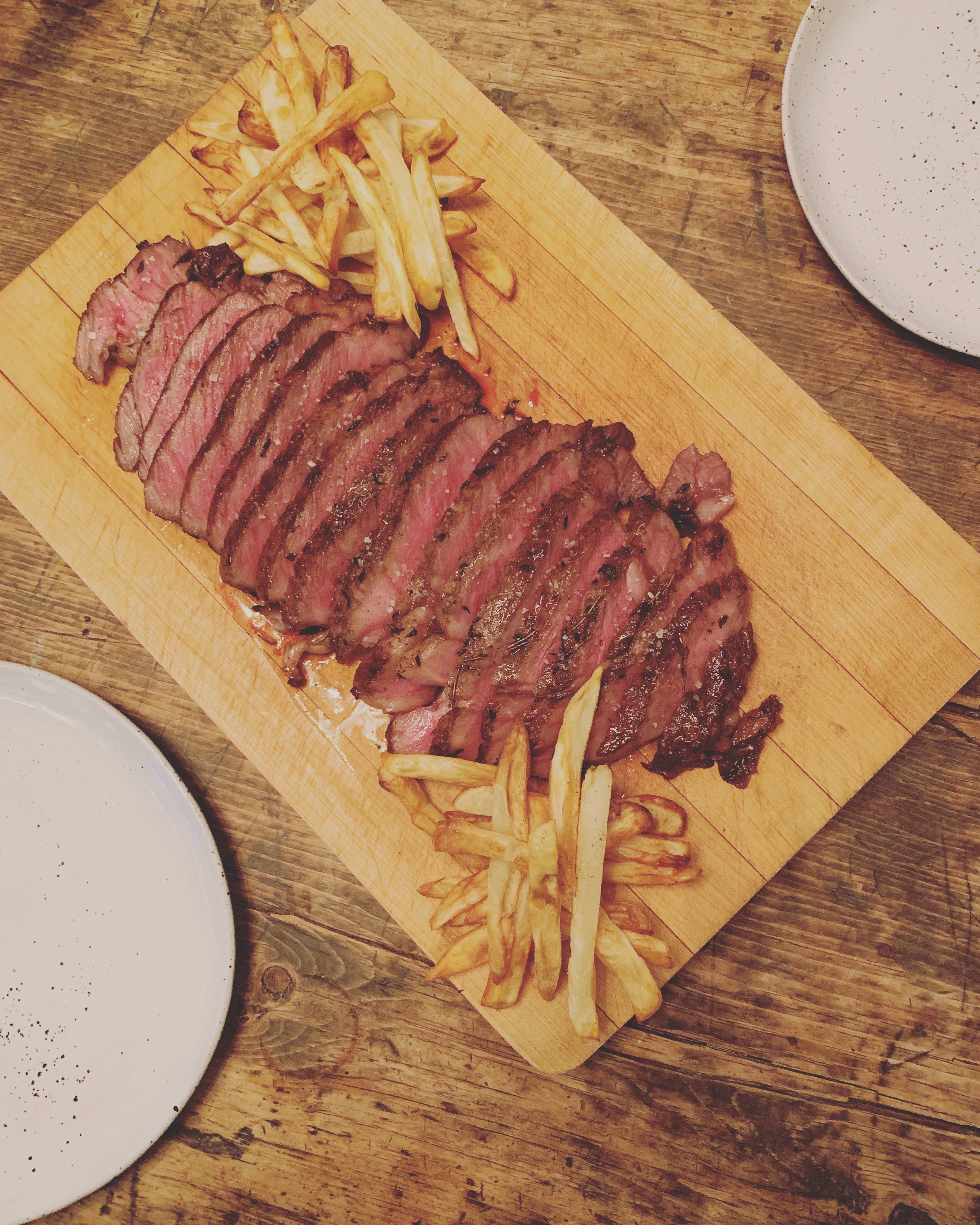 My solids-starting infant benefitted from those apples, turned into a blush applesauce. That sauce was later used as the stand-in for vegetable oil in a chocolate Bundt cake with chocolate chips (also from Costco). We had spaghetti with turkey meatballs one night, and meatball subs with defrosted bread and mozzarella the next. There was sliced ribeye with french fries, sheet tray nachos with ground beef and guacamole, marinated pork loin with corn-quinoa salad, chicken fajitas, flank steak tacos with cilantro oil, Frank's Red Hot chicken wings and cucumber salad, and breakfast tacos on corn tortillas with tomatoes, scallions, scrambled eggs, and avocado créma. One Sunday my husband smoked a hulking brisket, which we ate on potato rolls with Costco pickles.
As the month wore down, I cooked corn-potato chowder and pasta fagioli with bacon. Frozen corn, peas, broccoli, and green beans emerged. Potatoes became a more central theme: pommes purée, potato croquettes, baked potatoes with cheese, potato gratin. I made them all.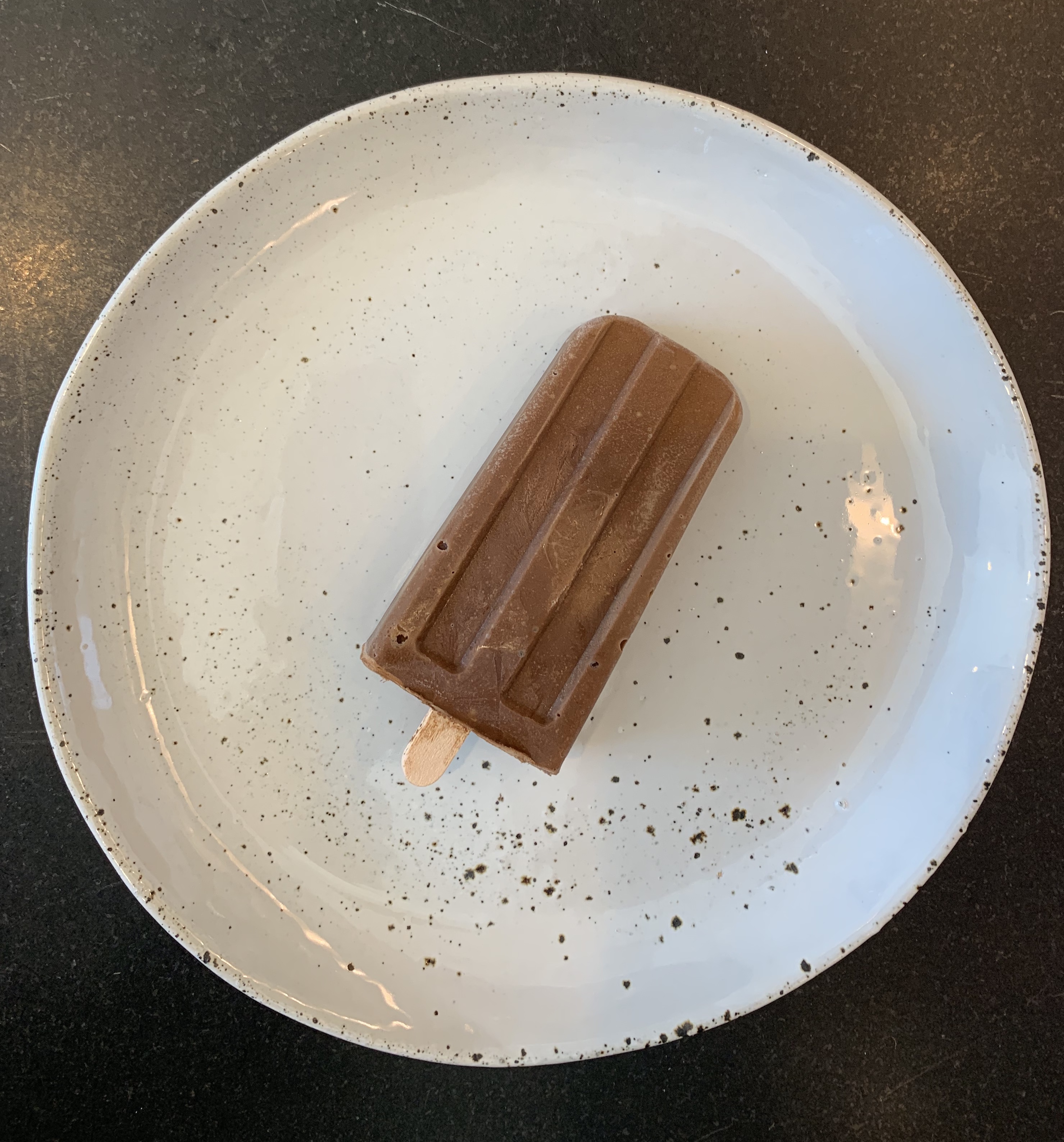 There were smoothies and shakes and chia puddings (those Stonyfield smoothies are good for kids, but can also become an adult breakfast with the addition of some frozen fruit and a blender). When the avocados turned an unseemly brown before I had a chance to use them up, I pulsed them in the food processor with Dutch process cocoa powder, vanilla extract, and maple syrup and poured the purée into Popsicle molds for treats that even my 2-year-old enjoyed.
The Verdict
I was worried that these meals would get boring, as Costco can force you to commit to a lot of the same stuff. But I was constantly surprised by how unleashed I felt, once my kitchen was stocked. There is great freedom in having a freezer full of meat. It requires no weekly strategizing, no ponderous walk through the aisles of a grocery store. You defrost something, consider its uses, and cook — creative license at its best. The $600 I spent at Costco for a month's worth of food — much of it organic — would have cost me a few trips and more than $2,000 at a mainstream grocery store. And the abundance at home forced me to rethink the recipes I'd been comfortable making.
What can you do with frozen corn? The possibilities just might be endless.
For a more detailed Costco plan, check out our Power Hour Meal Prep Plan: How to Bulk-Prep 2 Weeks of Costco Meals in 3 Hours
Have you ever shopped for a month's of groceries at once? How'd it go?
Source: Read Full Article