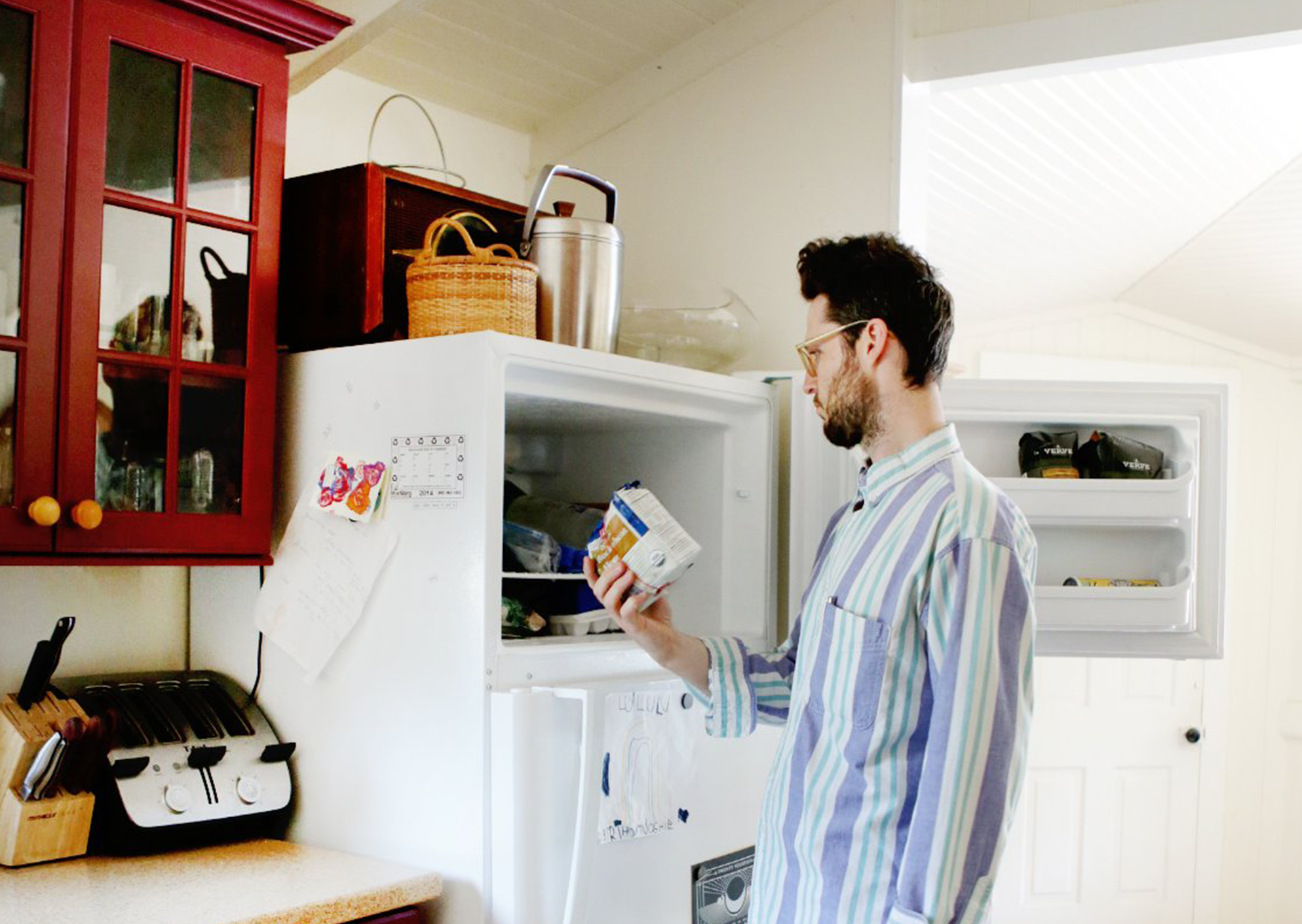 Welcome to "Ask Kitchn," where our editors put their heads together and answer reader questions. While we can't answer every email, we thought it would be fun to let you into our team chat a couple of times a month. Want to ask us something? Email [email protected].
Hello, Kitchn Editors –
I read your emails every day. I see lots of suggestions for food storage, glass vs. plastic. But which ones are best to put in the freezer? I hate freezer burn when I open my plastic ones. Please help me.
Thanks so much!
Marcia
Faith: My first question to Marcia is, what is she freezing, and for how long? Depending on what she is freezing, the vessel might not be the problem.
Kelli: I had the same initial thought as Faith.
Faith: The key to keeping frozen food fresh is not to expose it to air if possible; wrap in plastic and then in foil (so much disposable paper, sadly!).
Kelli: And also wonder what type of plastic container she's currently using. Because they're definitely not all created equal! And some of them just don't cut it in the freezer.
Christine: I think the exposure to air is key. You want a container that JUST fits the food.
Faith: But also, what's her approach to freezing? When and why? As an only moderately reformed freezer hoarder, I know this feeling of: Let me just stash this away — FOR PEACE OF MIND AND NEVER TO BE USED. The freezer should be in and out in a month or two, IMHO (do as I say NOT AS I DO!!).
Kelli: I know it creates more waste (although sometimes there is the option for reuse), but I'm a big fan of good-quality freezer bags.
Lauren Masur: Please tell me my beloved Rubbermaid Brilliance containers work in the freezer?
Kelli: Totally! I love those Rubbermaid Brilliance containers for just about everything because they're so airtight — especially in the freezer. Although, like Christine mentioned, the size of the container is important.
Arie: So, like, the takeout pint containers … where do they rank?
Lisa: I honestly love a deli container! As long as you pick the right size and fill it up so it's nearly full! Then you don't have to worry as much about freezer burn.
Kelli: The other upside of freezer bags is that they take up a lot less space than containers.
Arie: Yes, I feel like Pinterest is full of gorgeous freezer bags full of leftover soups.
Faith: Oh Pinterest.
Christine: I've found that even good Ziploc bags don't handle chicken bones very well; they tend to puncture when thawing.
Arie: So is the answer for Marcia just to find any container — glass or plastic — that just FITS the food? And wrap it tightly so it's not exposed to air? And to make sure that you don't keep it in there for too long? Seems solid.
Faith: Yeah, what's your final and best answer on your favorite, most fresh-keeping freezer gear, guys? Personally I do love the Snapware glass stuff for everywhere — freezer, fridge, lunches. But it's too nice to leave in the freezer for six months! It motivates me to use up what's in there … so I can have my container back!
Kelli: I'd also add that when getting containers, whether they're plastic, glass, or even bags, you want to make sure they're also intended for freezer use. For containers my favorites are Rubbermaid Brilliance (plastic) and OXO Smart Seal Containers (glass). And same as Faith, having those containers out of commission in the freezer totally gives me more incentive to use up whatever's in there!
Sheela: I second Kelli's OXO suggestion. I have their set that is a mix of both glass and plastic containers and it's great. I love the glass ones so if they go in the freezer, I am definitely inclined to keep note and take it out sooner rather than later!
Grace: Yes, and it's good to not overfill your freezer anyway — too packed and the temperature of the freezer rises, which only creates more freezer burn/ice crystals!
Do you have any suggestions for Marcia? Sound off in the comments!
Source: Read Full Article