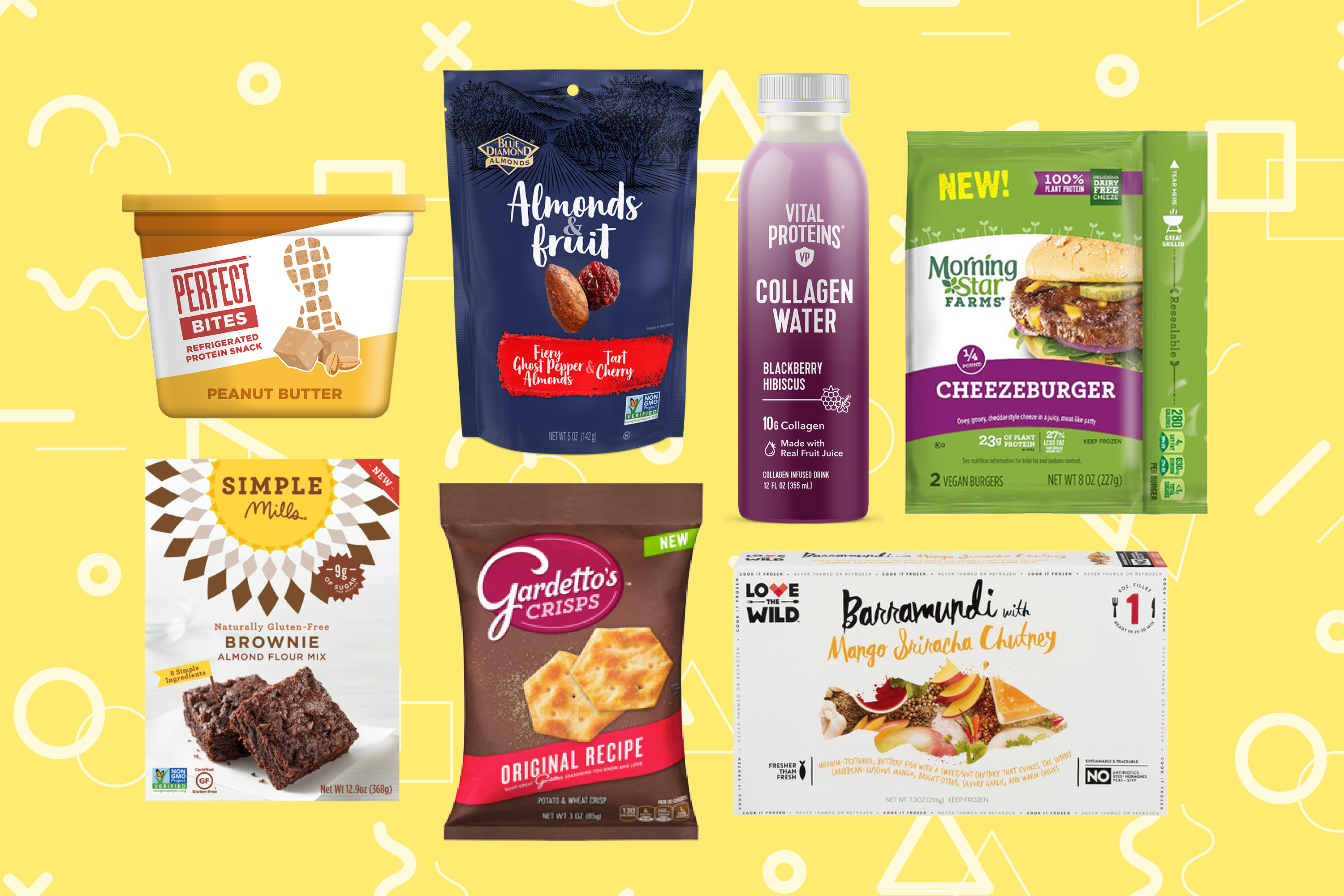 Another month, another brand new crop of groceries hitting shelves! And there are SO MANY new groceries. Seriously, I don't know how brands come up with these things — or how there keeps being so many new brands!
Because it's not exactly ideal to start an impromptu taste test in the middle of the grocery store, I did that part for you. I tried 63 new items that just came this month and picked my favorites. This way, you can skip the junk and get right to the good stuff.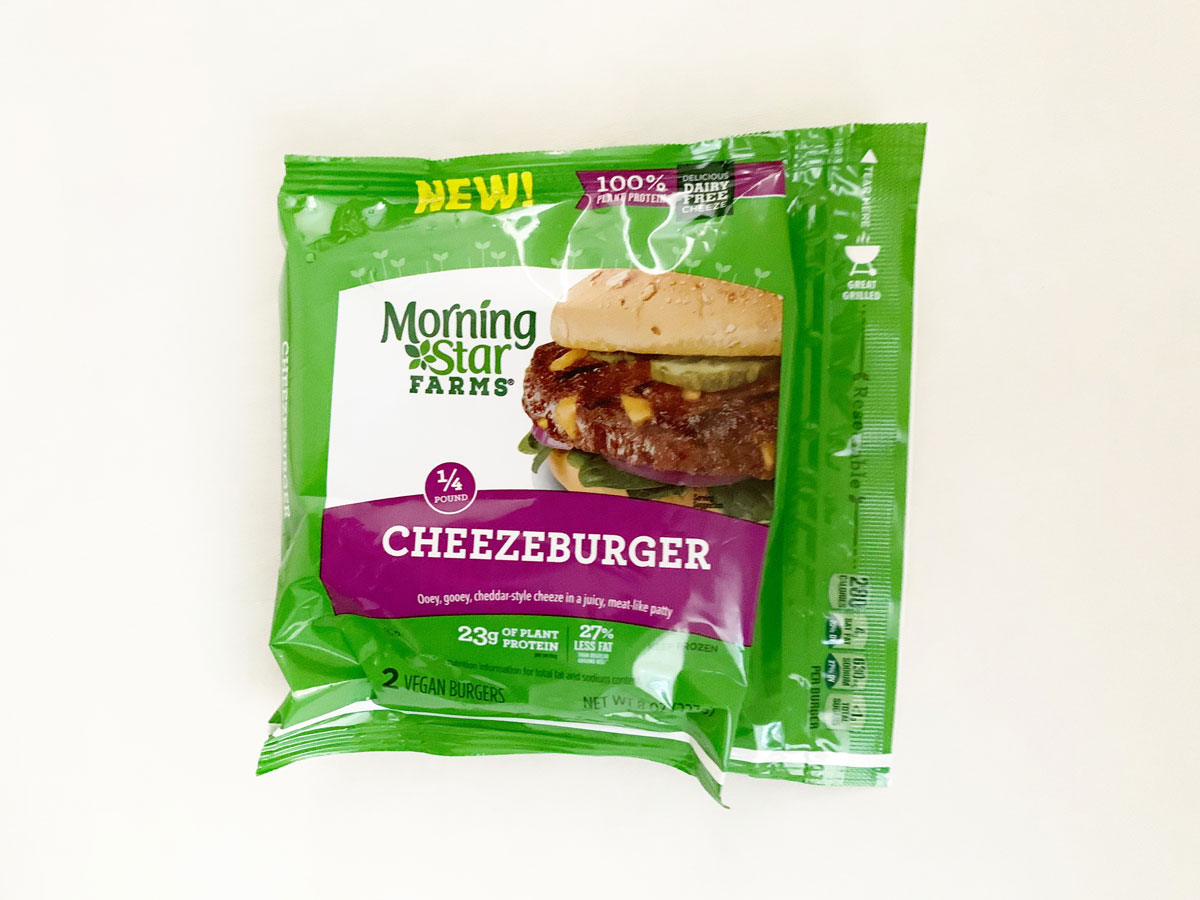 1. MorningStar Farms Cheezeburger, $4 for a pack of two
If you like your veggie burgers to taste like they're chock-full of virtuous vegetables, this is probably not for you. This new Cheezeburger from MorningStar Farms is more like the burger you'd turn to if you're in the mood to wolf something down with fries and a beer — except it's totally plant-based. There are pockets of "cheeze" baked right in the patty and the grease-factor is surprisingly burger-like, too. (I made mine in the oven; you might have different results on a grill as is recommended.) Like I said, not exactly virtuous, but if you're looking for a borderline carnivorous way to eat less meat, you'll be into this.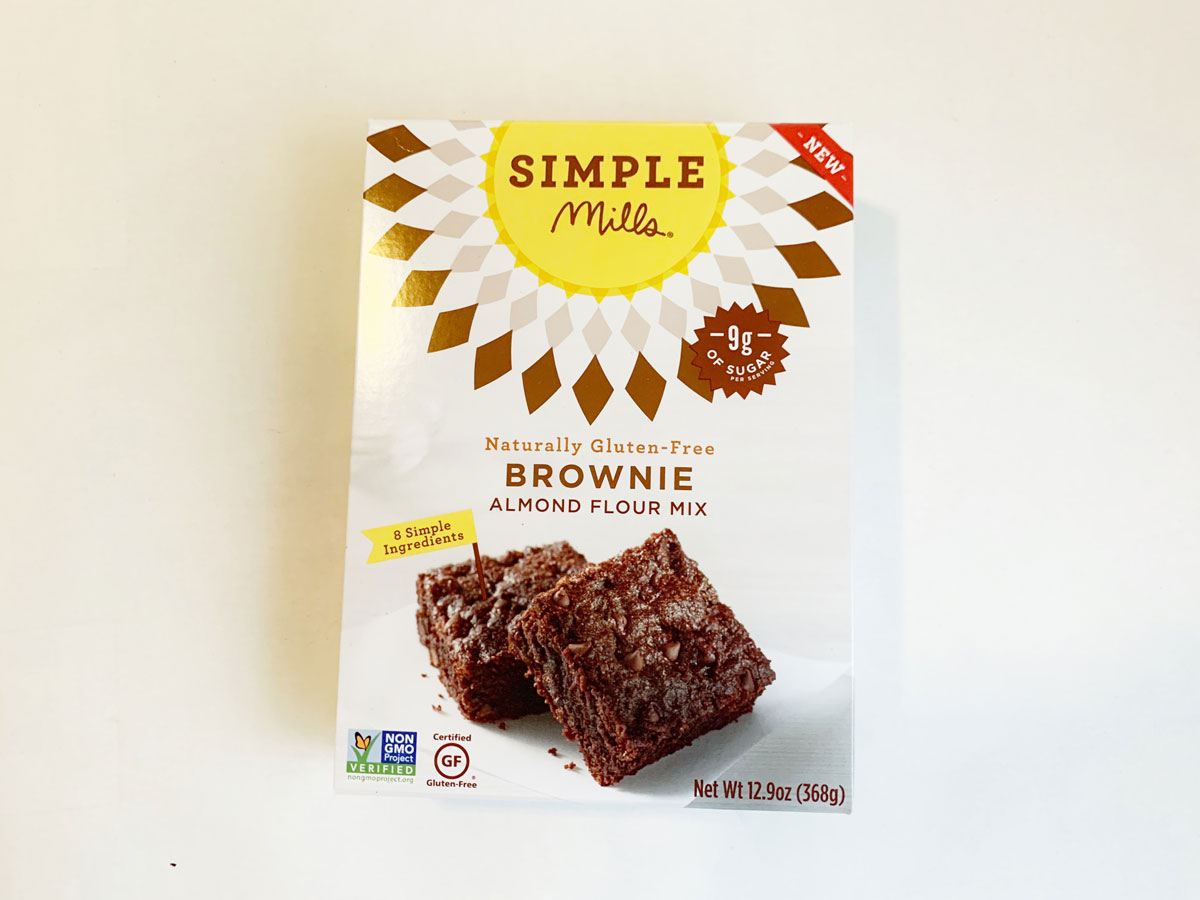 2. Simple Mills Almond Flour Brownie Mix, $8 for 13 ounces
I'm usually Team Warm Brownie à La Mode, but these were actually way more delicious, in my opinion, as cold leftovers right out of the fridge. (Do you guys normally keep your brownies like this? I don't, but without the preservatives of regular brownies, Simple Mills recommends you keep your leftovers in the fridge.) The fresh-from-the-oven brownies were just OK compared to traditional flour box mixes, but from the fridge a few days later, they took on a much fudgier texture that reminded me of something you'd get at a high-end bakery.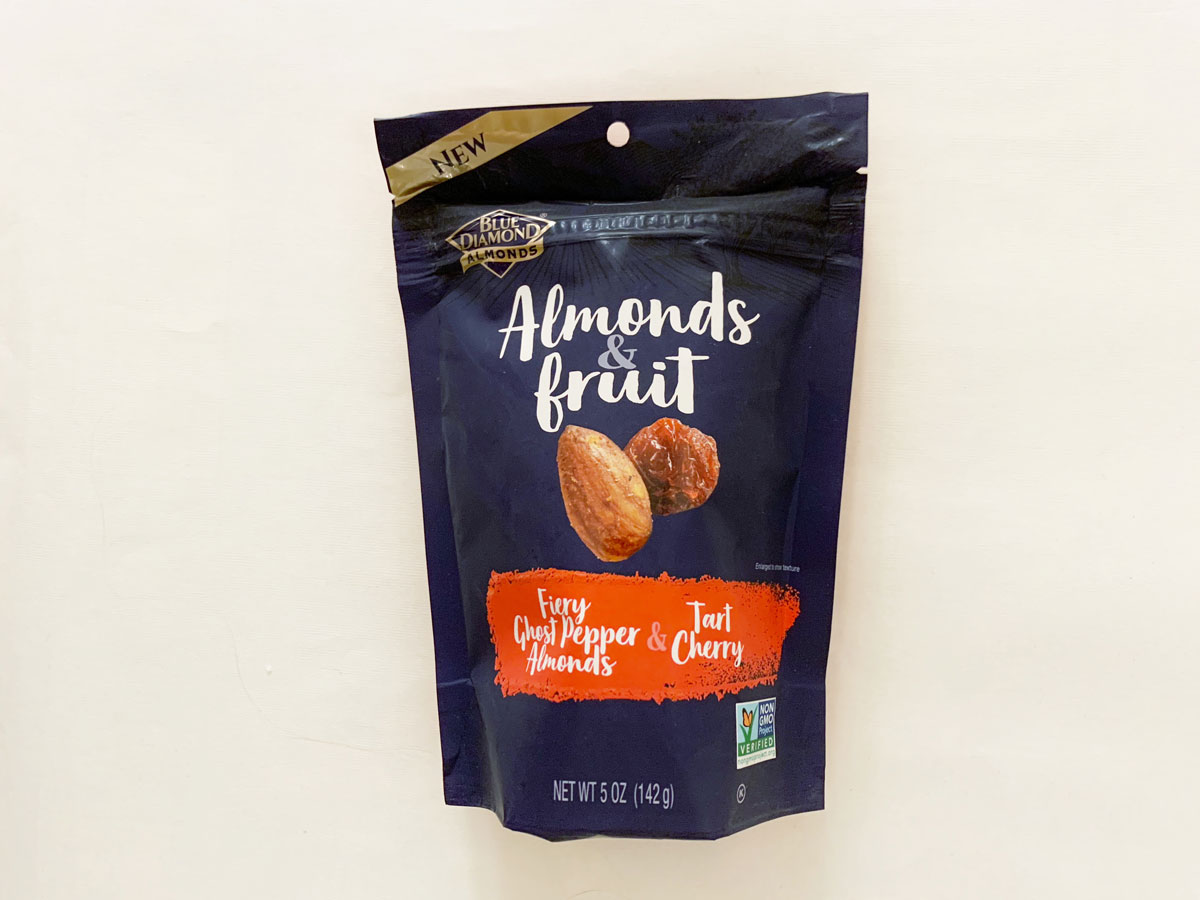 3. Almonds & Fruit Fiery Ghost Pepper Almonds & Tart Cherry, $5 for 5 ounces
Does a snack of raw almonds leave you wanting more? Would some ghost pepper help fix that? For me, yes! As you might be able to guess based on my enthusiasm and its inclusion in this list, I'm not one to shy away from spicy food, and I ain't afraid of no ghosts. So this new snack from Blue Diamond was right up my alley and, cut with sweet-tart dried cherries, it was a totally palatable and enjoyable amount of spice. (I actually could've handled more, but I *do* think a casual work snack probably shouldn't leave you wanting to blow your nose, so this was perfect.) If you'd rather go all sweet and no spicy, you'll probably like the other fruit/nut combos in the line like Sweet Cardamom Almonds & Honey Crisp Apple.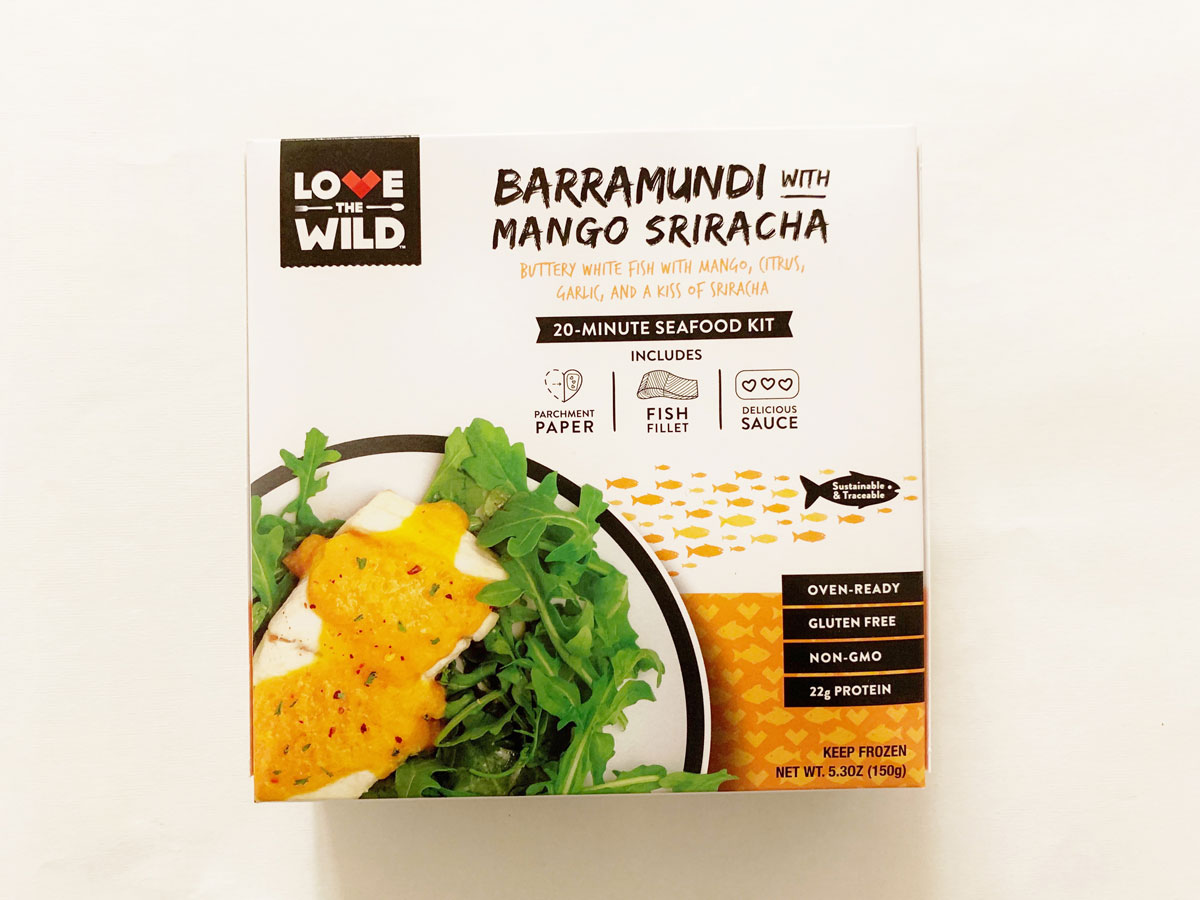 4. Love the Wild Barramundi with Mango Sriracha, $7 for 5.3 ounces
Whatever your thoughts are on frozen fish dinners, Love the Wild will probably change that. This brand packages sustainable fish like barramundi and red trout with frozen sauces and parchment paper all ready to go so you can pop it right in the oven. Yup, no microwaves or weird fish-stick breading here. The "love" theme runs deep — not only is the parchment paper shaped like a heart, but so are the sauce packets — and with not-your-average fish and flavor combos, this single-serving meal is a great way to mix up your weeknight dinner routine when you're flying solo.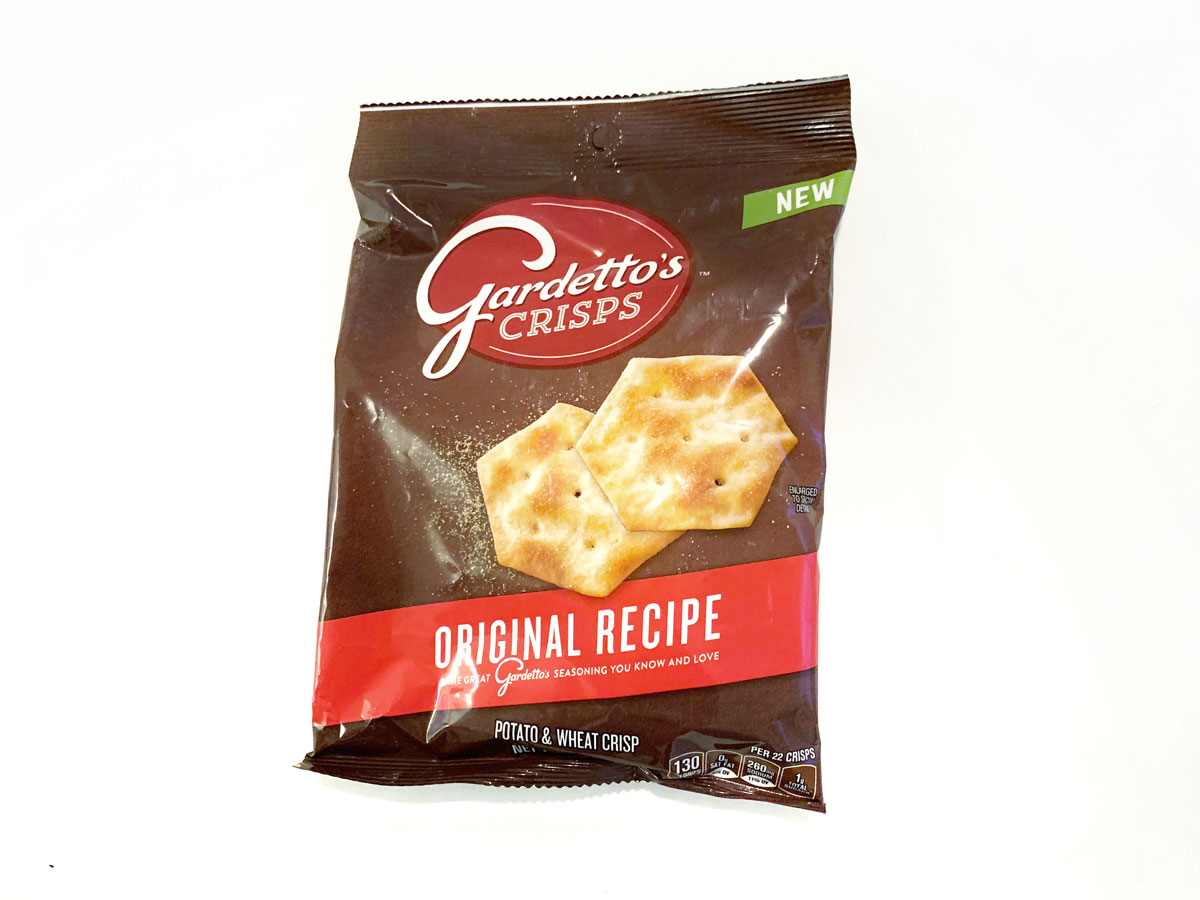 5. Gardetto's Crisps, $3 for 3 ounces
There's something about a snack mix that screams party. But sometimes you might not want to scream party — you might want to scream, I have 10 minutes between meetings and I want to eat something quickly. In moments like this, you'll be glad that classic Gardetto's just came out with crisps — it's all the flavors you love about the brand's original snack mix, all packed in one chip form. Trust me, these are REALLY good. Instant between-meeting mood-booster!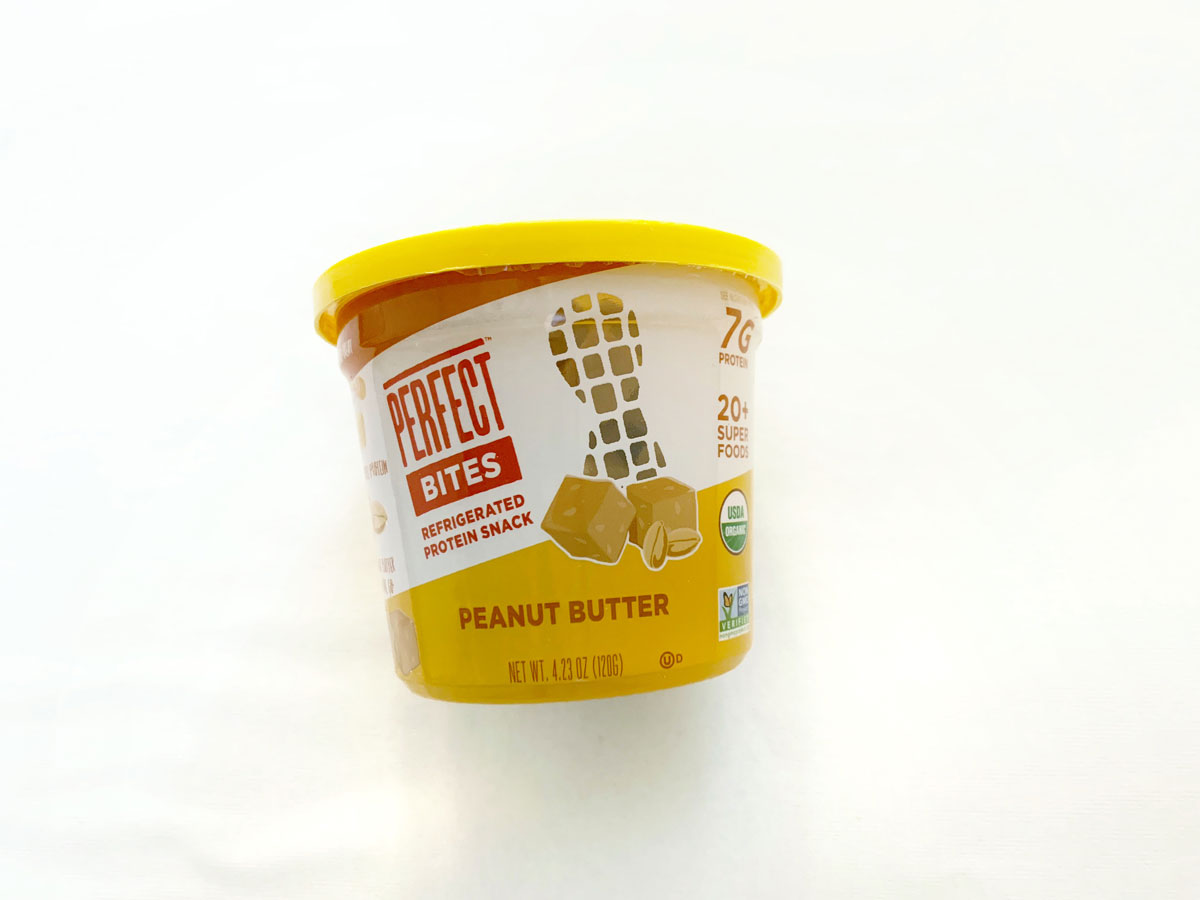 6. Perfect Bites in Peanut Butter, $4 for 4.23 ounces
We all know those people who've never stopped loving peanut butter past the PB&J days and would eat it with every meal (and snack) if they could. Well, those people are going to LOVE this snack. While peanut butter-based protein bars always tend to be a little dense for my liking (uh, can someone pass the milk?) I was really into these new Perfect Bites cubes. The refrigerated bite-sized squares of peanut butter and organic honey taste like everything you'd want from a PB snack, but in a much more palatable form. I preferred the classic peanut butter flavor, but they also make one with chocolate chips, if that's your thing.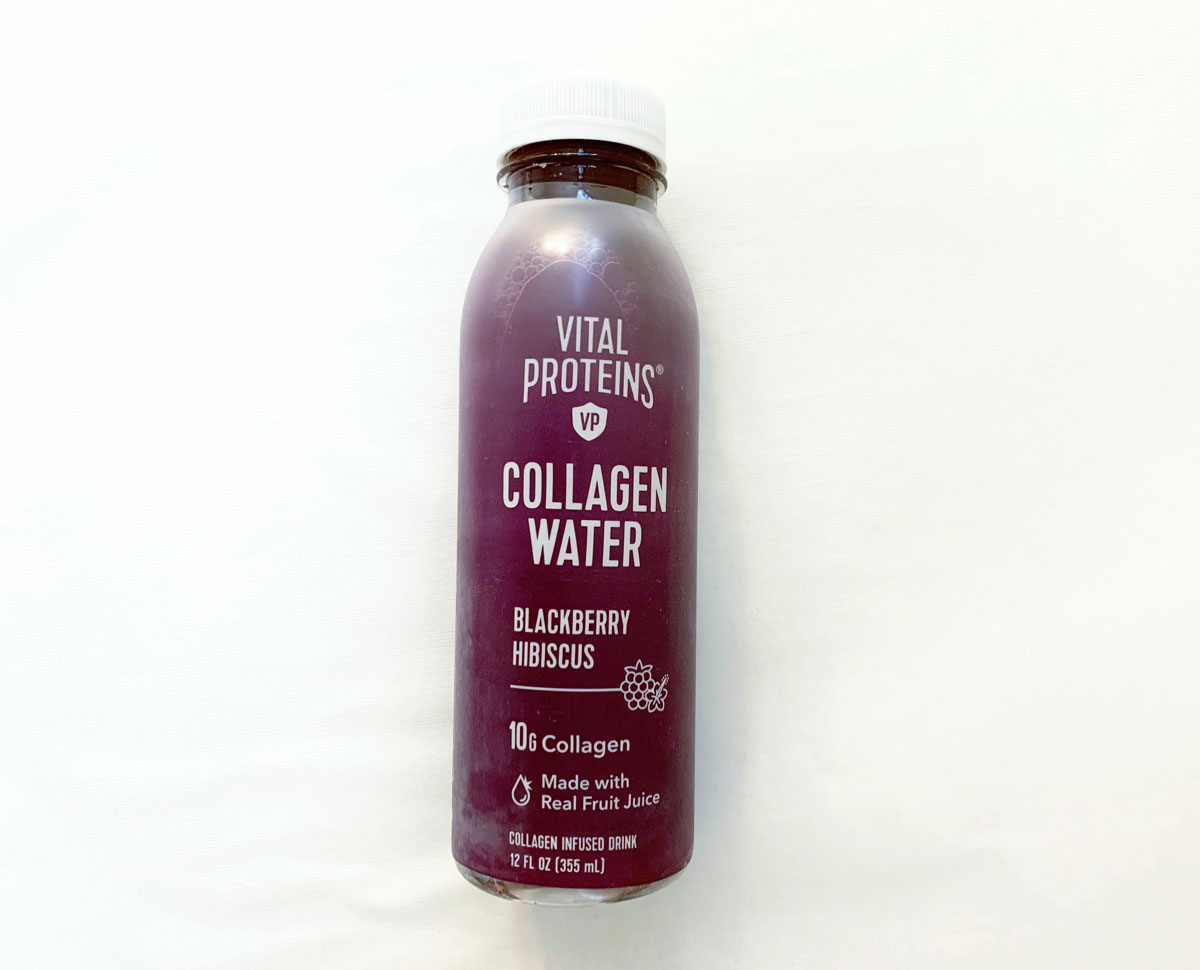 7. Vital Proteins Collagen Water, $4.50 for 12 ounces
Collagen, the trendy protein that's supposed to be great for skin and joints, has been huge in recent years and is showing no signs of slowing down. With this new line of waters from Vital Proteins, it's nice to have a non-powdered option on the market — because let's be honest, most people don't want to drop $40+ on collagen powder for a wellness trend they're not even sure they buy into! With 10 grams of collagen, these water bottles are at a much more accessible price point and taste something like a flat LaCroix (that's not a bad thing, IMO). It comes in flavors like Lemon Ginger and Blueberry Mint, but my favorite is the sweet and floral Blackberry Hibiscus.
Have you seen any fun new groceries at the store lately? Tell us about them in the comments below!
Source: Read Full Article